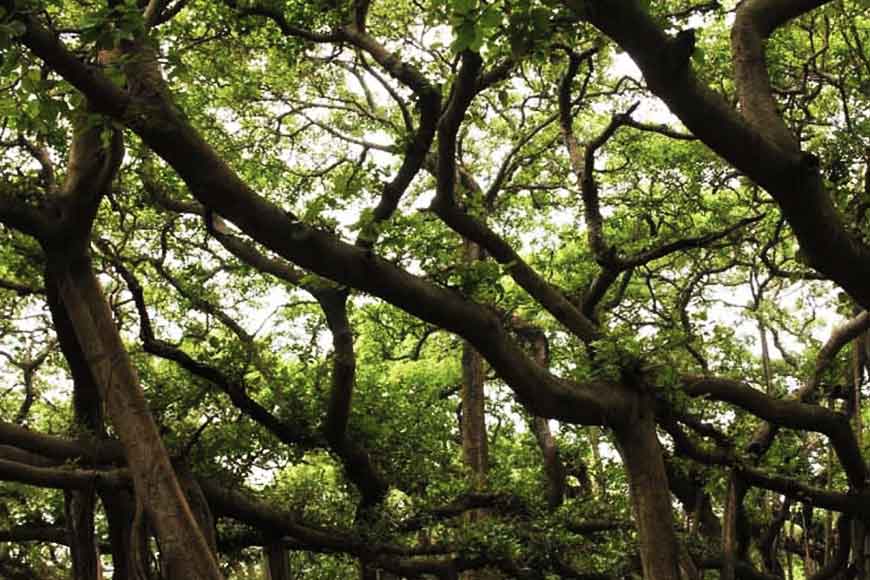 One of the most precious member of the Botanical Gardens is the 300-year-old Great Banyan Tree. Keeping in mind the havoc that two cyclones of 1864 and 1867 left on this huge tree, the botanists have been extra-cautious this time to save the tree from any disaster this nor'wester season.
The Kalbaishakhi, as we all call the raging storms of Bengal's summers, have been uprooting trees rampantly across the city and state. There is thus every possibility of these squalls impacting the age-old tree. Accordingly, scientists have identified 67 weak spots on the tree and extra protection will be given around these spots. Over the past one month, the garden has lost around six full grown trees that were 75-year-old and hence the scientists are quite apprehensive about their precious member. Usually the most vulnerable part of a banyan tree are the new prop roots that actually support the tree.
At some parts, the bark is peeling off leading to fungal infections and further making the tree weak. All the bruises of the tree has been checked and anti-fungal and anti-termite treatment has been done. Biltox mixed with linseed oil has been applied to stop further attack. Bamboos have been put up now to support the roots of the tree. There are around 3,772 prop roots of this huge tree and the tree covers an area of about 1.89 hectares. Incidentally the tree existed with its canopy even before the Botanical Garden was founded ny Robert Kyd in 1786.