Sea Explorers Institute, Kolkata gears up for India's first river pentathlon - GetBengal story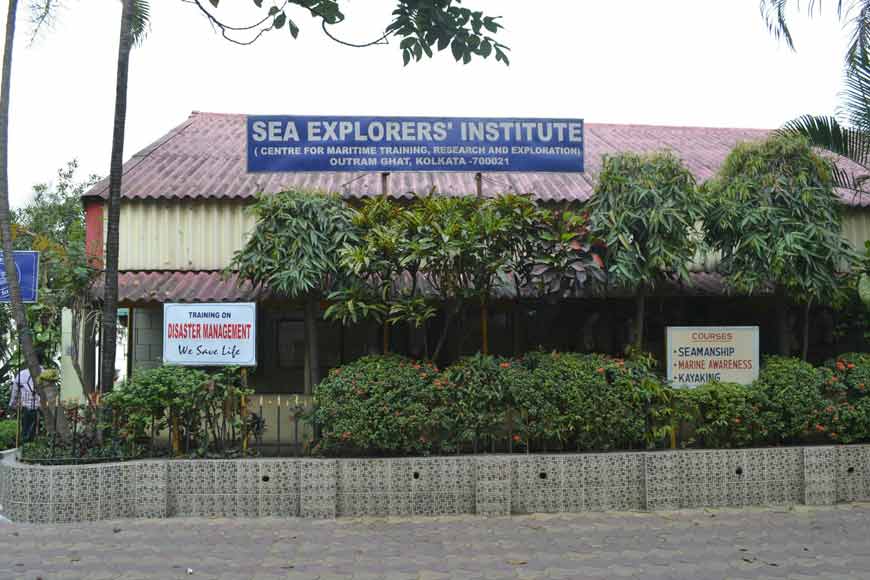 Sea Explorers Institute, Kolkata
In 1521, Portuguese explorer Ferdinand Magellan tried to determine the depth of the Pacific Ocean. Far from shore, he dropped a cannon ball attached to a rope into the ocean. When, at 732 meters, it had still not hit bottom, Magellan declared the ocean "immeasurably deep". Since time immemorial, humans have been fascinated by the ocean. We live on a blue planet, with oceans and seas covering more than 70 percent of the Earth's surface. The waterbodies feed us, regulate our climate, and generate most of the oxygen we breathe. They also serve as the foundation for much of the world's economy, supporting sectors from tourism to fisheries to international shipping. From sailing around the world to diving into the depths, we are constantly searching for new ways to uncover the mysteries of life under water.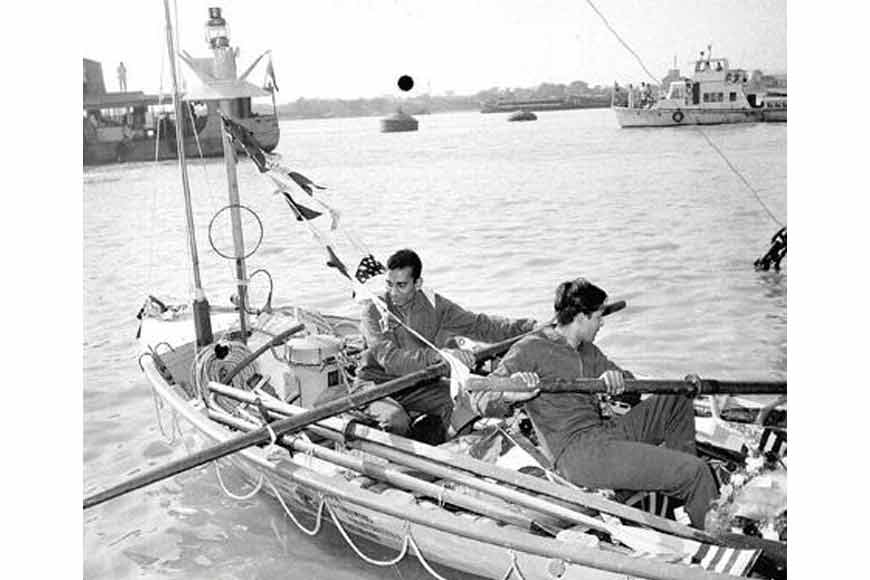 Dr. Pinaki Ranjan Chatterjee and George Albert Duke during an adventure to the Andaman Islands
The Sea Explorers Institute, Kolkata, was the brainchild of distinguished scientist, explorer, voyager, swimmer, and oarsman, Dr. Pinaki Ranjan Chatterjee, who made history by undertaking the Andaman expedition with fellow adventurer George Albert Duke in a tiny wooden boat with just oars in 1969. Both of them were in their early 20s at that time. They were the heroes of the daring expedition, and their achievement gave a boost to adventure sports, and enthusiastic youngsters wanted to follow their example.
Chatterjee's vision was to encourage the youth to explore and research marine and riverine resources. His aim was also to encourage the spirit of adventure and sponsor scientific exploration. He broached the idea of setting up an institute for this purpose. At that time, the Explorers' Club of India functioned as the only official club for adventure sports. It was established by the country's pioneering adventure sports enthusiast and renowned swimmer, Mihir Sen. Chatterjee's concept caught on with Sen and other members of the Explorers' Club of India, and they all decided to set up an institute to train people on multi-disciplinary adventure sports like scuba diving, deep sea diving, and rescue and salvage operations.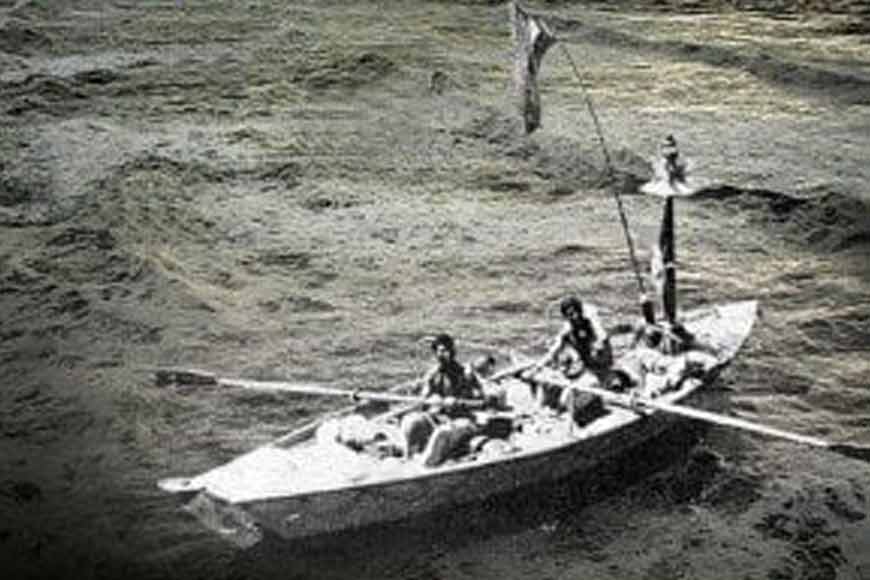 The Sea Explorers Institute was the outcome of a group of sports enthusiasts and visionaries. On January 22, 1987, the swanky institute building was inaugurated on the eastern bank of the Hooghly River at Outram Ghat. Unfortunately, Dr. Chatterjee did not live to see his dream project, as he died in an accident before it was ready. However, since its inception, the institute has been carrying on his legacy. It embodies the concept of sea and river exploration, manifested in the triple objectives of nature observation and scientific research, appropriate training, and championing the spirit of adventure and sport. It is a nationally recognized partner institute of the Department of Youth Affairs, Ministry of Youth Affairs and Sports, Government of India, and a recognized training authority for the National Disaster Response Forces.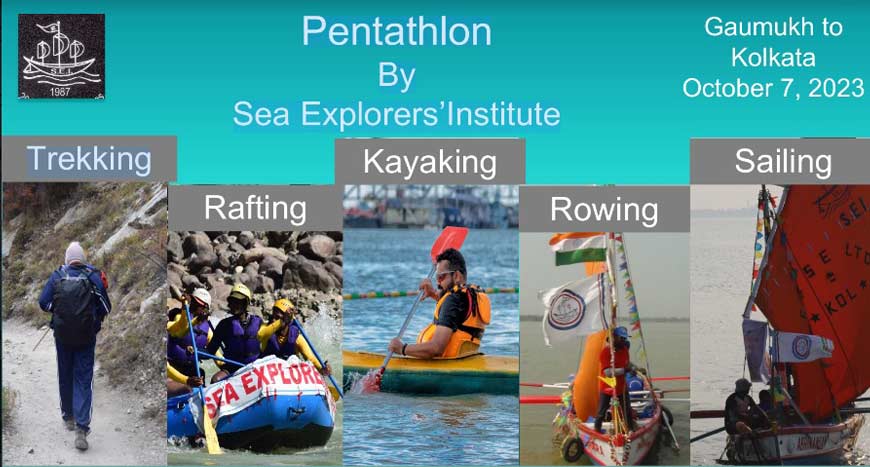 The Sea Explorers Institute is planning a Pentathlon in October
This year the institute celebrated 50 years of Chatterjee and Duke's epic journey to Andaman, and now the Sea Explorers Institute is gearing up to host a pentathlon, in which participants will compete in five different sports, namely trekking, rafting, kayaking, rowing, and sailing, traversing a 500 kilometer route. Two of the events will be held in Uttarakhand and three in West Bengal. The events include 22 kilometer trekking from Gomukh to Gangotri, white water rafting from Devprayag to Rishikesh, covering a total of 72 kilometers, kayaking for 70 kilometers from Farakka to Behrampore, and finally, rowing and sailing from Behrampore to Kolkata, a total distance of 330 kilometers.

This river pentathlon will be the first of its kind in India. It will be flagged off from Gomukh on October 7 and conclude in Kolkata on November 30, with a Durga Puja-Diwali break in between. Six teams have already registered for the event, with each team comprising eight members plus two reserves. The squads will begin their adventure in Gomukh and head towards Gangotri. Once there, the crew will engage in 72-kilometer whitewater rafting from Devprayag to Rishikesh on October 9 and complete the stretch by the following day. After this, there will be a hiatus due to a series of festivals, and the competition will resume on November 22, in West Bengal, when the competitors will be flagged off for kayaking on the Ganga from Behrampore until Farakka, covering a distance of 70 kilometers.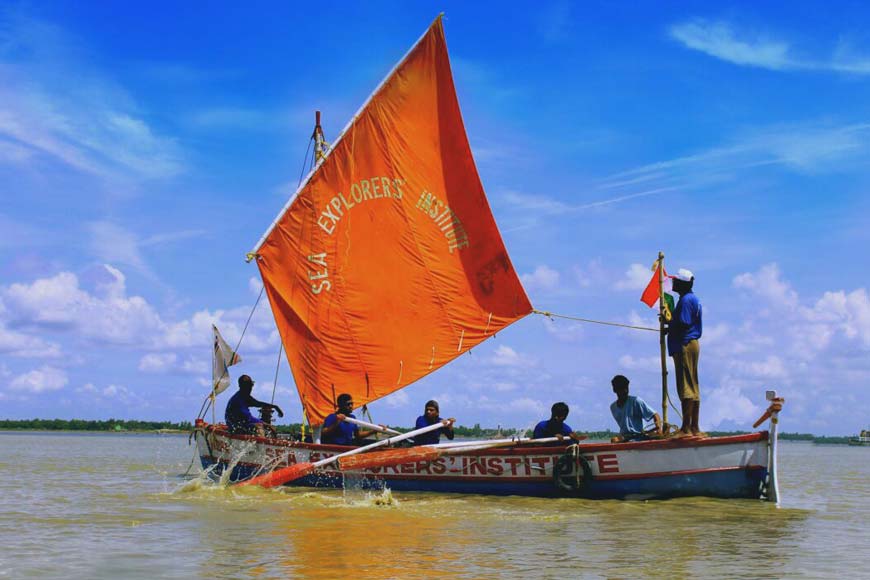 The final phase of the contest will begin on November 25, when the teams will row and sail 330 kilometers across the Ganga from Behrampore to Kolkata to reach the Sea Explorers Institute on Outram Ghat on November 30. The champion squad will receive a cash award of Rs 5 lakhs, the first runners-up team will be given Rs 3 lakhs, and the second runners-up team will be awarded Rs 2 lakhs.