seventy-six-year-old Kolkata engineer on his exquisite ink and paper drawings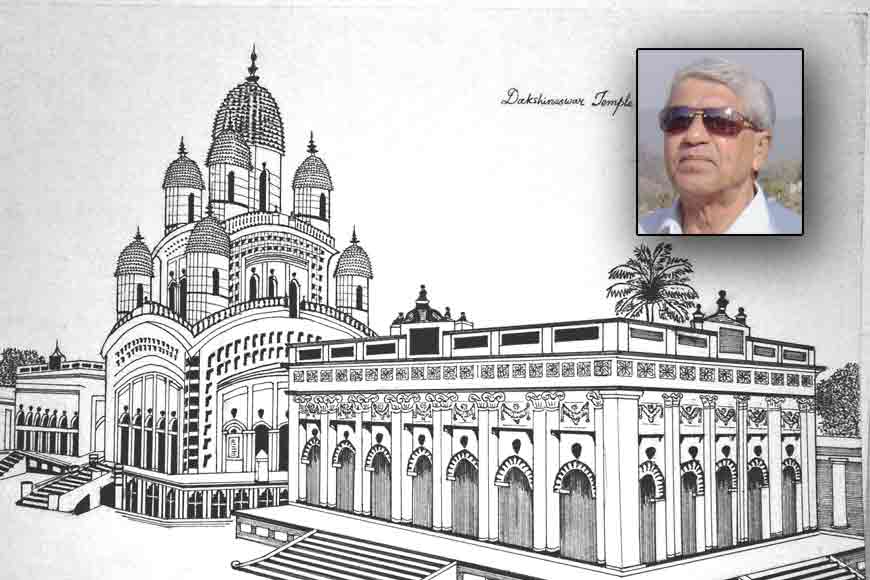 Author and philosopher, Howard Thurman had once said, "Don't ask yourself what the world needs; ask yourself what makes you come alive. And then go and do that. Because what the world needs is people who have come alive."
Many of us get caught in the web of life and the dreams which had once set our soul on fire, perish with the passage of time. And along with the dreams, a part of us also die. But there are some who do not give up and their dreams lying in one corner of the soul keep them going. Septuagenarian Sandip Chatterjee is one such artist, who is making a mark with his unique drawing with pen and ink after spending his entire life working as an engineer for the Felt Industry. From a very tender age, Chatterjee loved drawing. He belonged to an orthodox North Kolkata family, where he did not receive much encouragement when it came to purusing the art. He succumbed to the pressure of academics and drawing remained a distant dream. An Engineering Graduate from Osker von Muller Polytechnikum, Munich, Germany, he worked as an engineer and businessman later in life and could not take out much time to draw.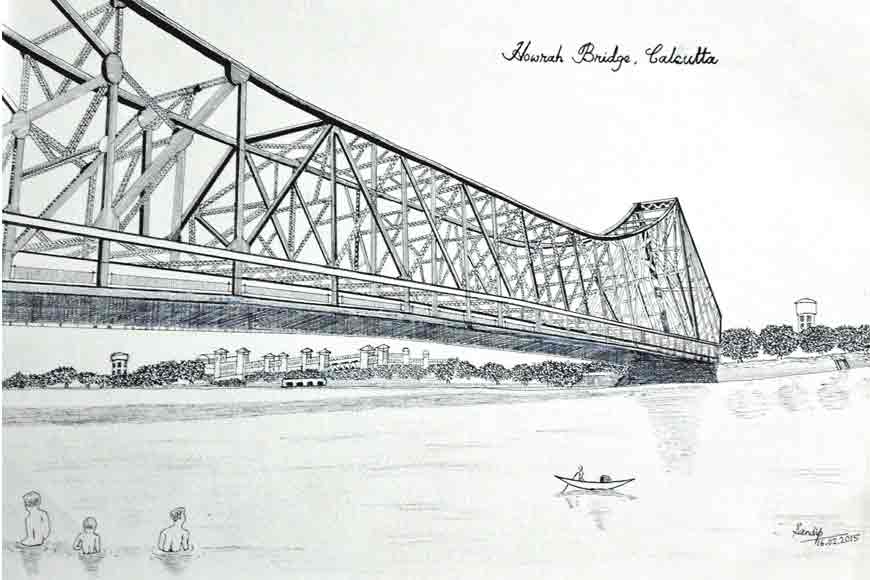 Now that Sandip Chatterjee is retired, he has gone back to his old love. The 76-year-old retired engineer now spends most of his time drawing with ink and pen, sitting in his peaceful apartment in South Kolkata. He was always fascinated by pen and ink technique and was majorly inspired by Rathin Mitra's two-dimensional sketches. But his works were confined to line drawings only. While working on these, Chatterjee gradually shifted to three dimensional pen and ink drawing technique which involved further details. He had also seen many such old ink and pen drawings in museums of Europe. The specialty of these paintings is these lasted for about 200 to 300 years, unlike other paintings. These are also highly popular in Europe but in India, not much work has been done with pen and ink in 3D format.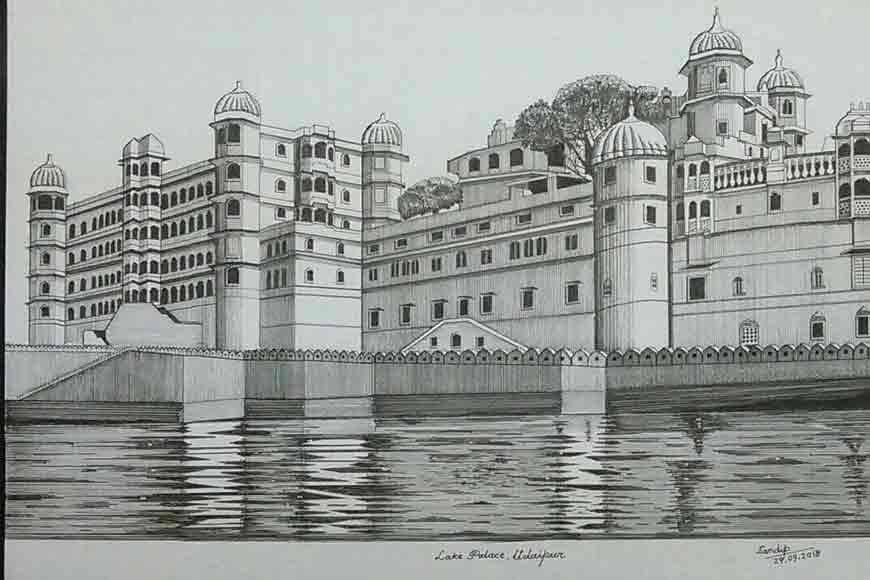 As Chatterjee said: "The process of pen and paper drawing is not easy and takes a lot of time. It has to be accurate and involves intricate details which have to be executed with utmost perfection. The entire frame work is first drawn in pencil and thereafter, the details are incorporated. One has to be very careful because the pen's marks cannot be removed. It demands a lot of concentration and wastage is common. Human errors are common but one has to make sure that it is managed well and is not evident. Effective use of light and shadow also has to be figured out."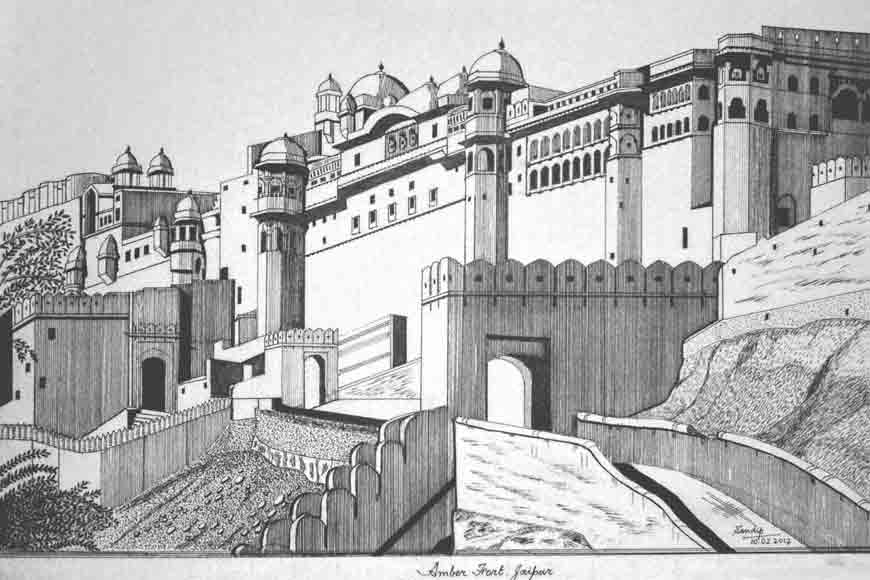 It takes around thirty to forty hours for Sandip Chatterjee to complete one drawing. According to him, one can devote around two to three hours for such drawings in a day, that too not consistently, because it causes a lot of stress to the eyes. Pen and ink drawing is not a cakewalk as it takes a lot of time and sincerity. While talking about detailing in his work, Chatterjee says "I spend a lot more time looking at the finer details of a picture than I spend in drawing. One cannot replicate the details unless your eyes can perceive the details well."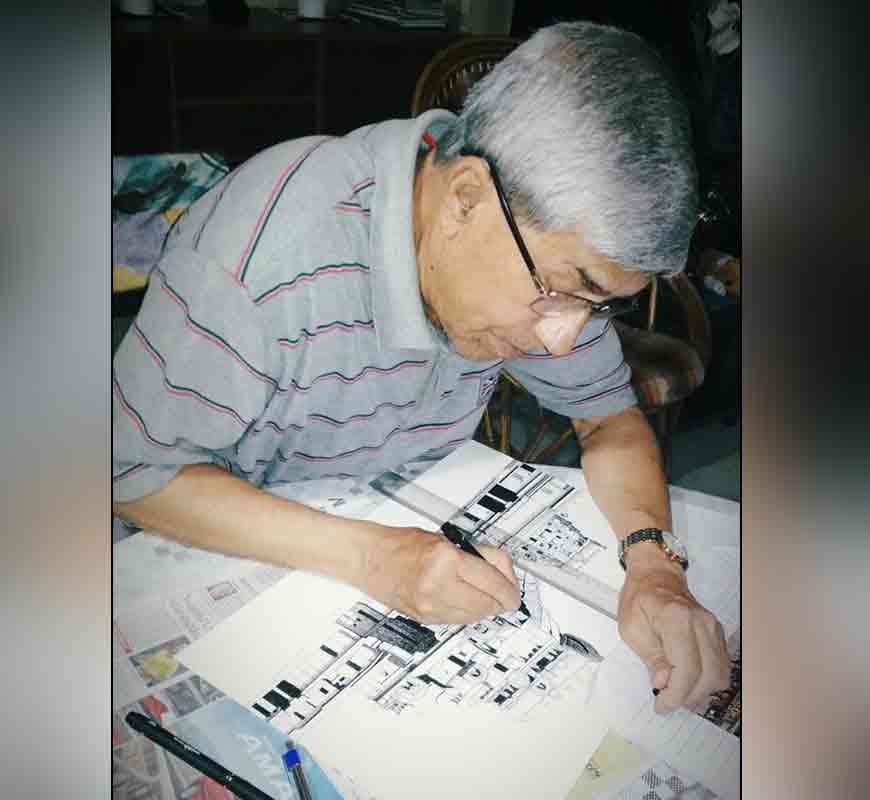 His drawings primarily revolve around heritage buildings and objects of archaeological importance including Dakhineshwar Temple, Howrah Bridge, Kailash Temple Virupaksha Temple of Hampi, the Har ki Pauri Ghat of Haridwar, the Amber Fort Jaipur, Elora which have not been produced in pen and ink before. He has visited all these sites, taken photographs and then make a replica of them through his unique pen and ink work. Chatterjee feels photographs are not enough to capture all details. Eyes do the real magic. "You have to visit these places to get an entire feel of the place. Photographs might make you miss important details which play a pivotal role in the drawing."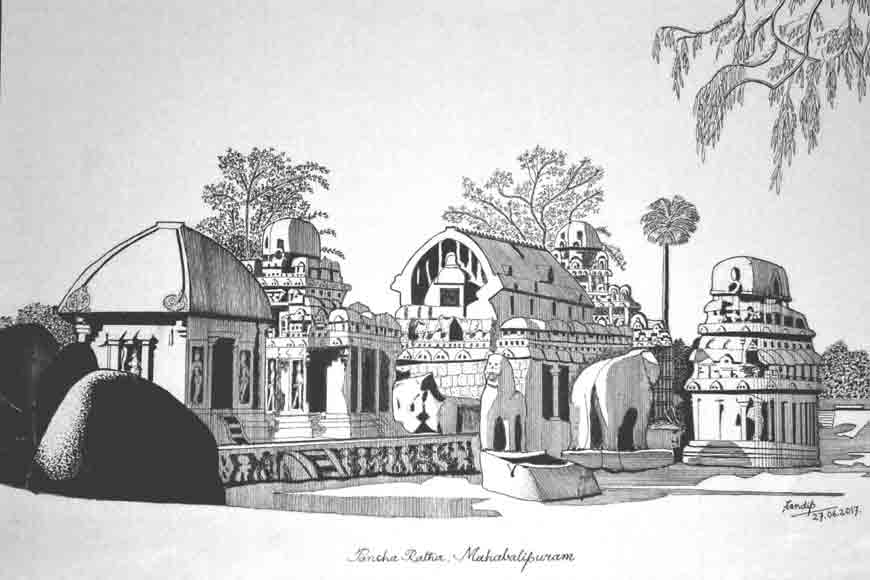 His works have been displayed in various parts of the country and London. He had conducted a one-day workshop and exhibition of his pen and ink drawings in Sussex, United Kingdom this May where people have asked him to make drawing of European architecture using pen and paper. But for now, his primary focus is on Indian architecture. "I am greatly fascinated by temples and ports," he puts in enthusiastically.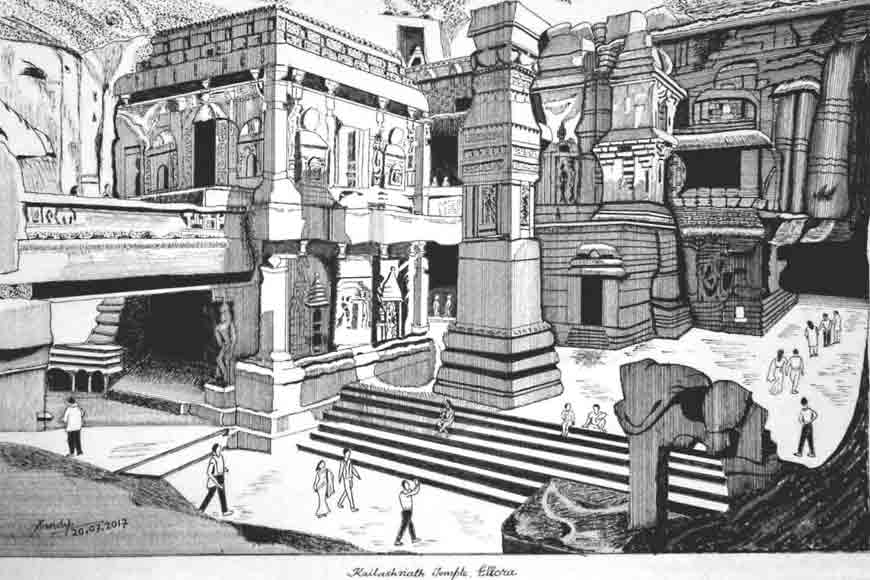 A Coffee Table book featuring 30 of his best renditions of Indian Heritage structures is on the anvil. Other than architecture, Chatterjee has also made portraits of Tagore, Vivekananda, Netaji and other people. But even at 76, this evergreen man feels there is still a lot left to be done and avenues to be explored.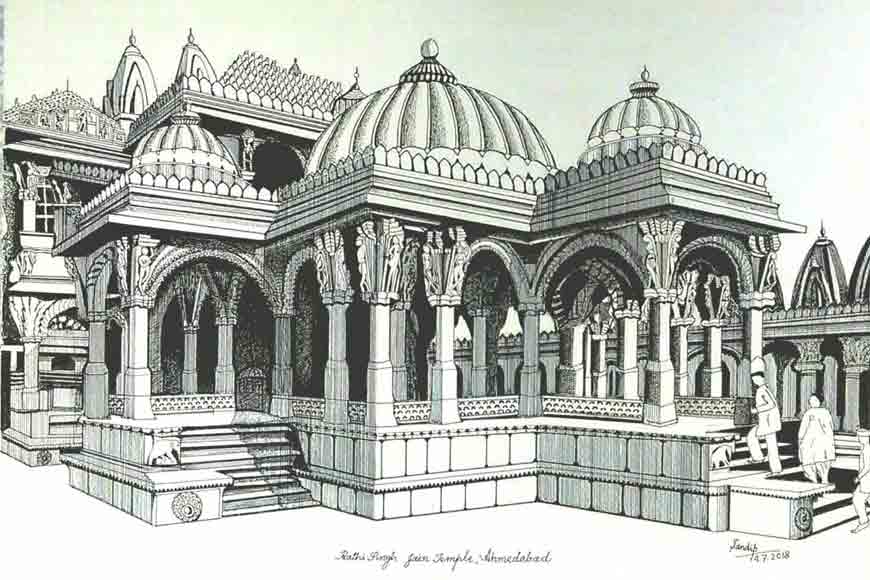 Sandip's magnificent creations, indomitable spirit still gives hope and has truly become an inspiration.