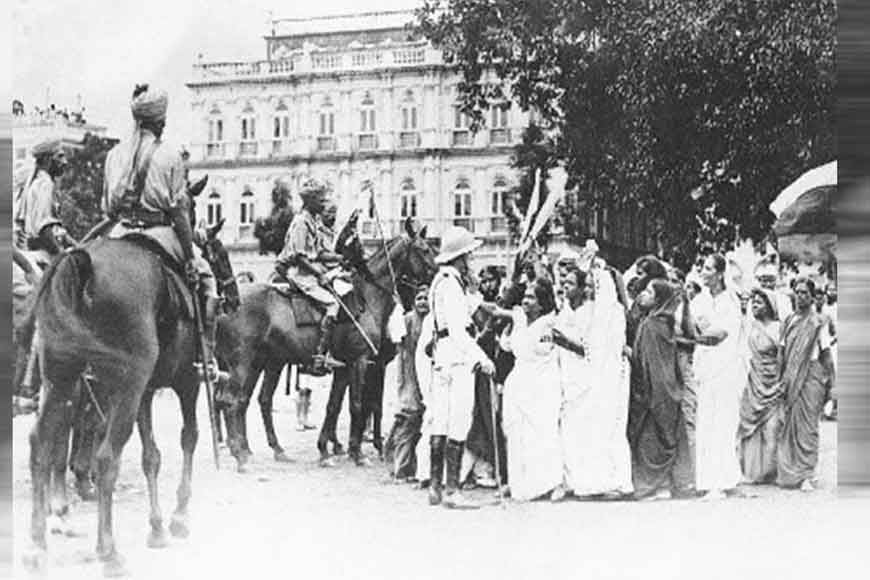 She was born in 1917 and today happens to be her 100th birthday. But she is still alive and kicking, ready to celebrate her birthday bash with her grandchildren and their families. She is none other than Jyotirmoyee Mukherjee, the erstwhile freedom fighter from Bengal who had descended on the freedom struggle scene of British ruled India from Tamluk. A contemporary of Matangini Hazra, Jyotirmoyee had led protest movements in a ghomta clad saree from Midnapore district of Bengal.
Her active participation in 1942 Quit India Movement and also during Gandhiji's Salt Dandi March had attracted British wrath and she was even arrested along with her comrades. What is inspiring is how this freedom fighter will be celebrating her 100th birthday with relatives and neighbours today! She will also be distributing clothes and food to the underprivileged. Mukherjee still has a sharp memory and can recall all her freedom exploits against the British. She has met stalwarts like Mahatma Gandhi, Rabindranath Tagore and Netaji. She can vividly recall all that they said and all that she had to say to them.
Today, she can sing and paint still, though her hands quiver at times. She has a failing health, but her memory never fails. She hates watching television and hasn't done so for almost a decade now. Jyotirmoyee devi loves singing that undying song: Aaj mone porey koto katha, koto smriti, koto geeti… We wish her even a longer life still.