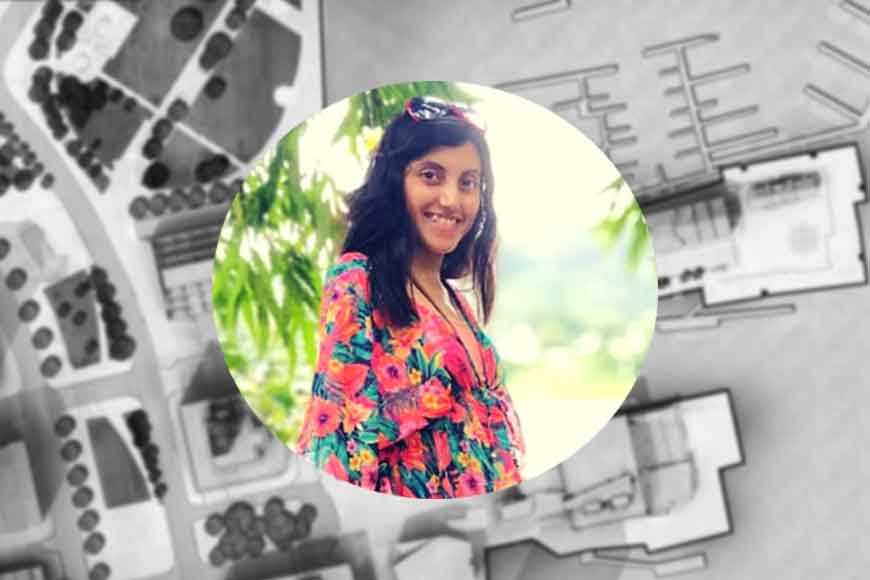 Shreya Sen was studying architecture in a college of Mumbai. Nine years back, she had come to Kolkata to attend a relative's wedding. Never did it occur to her that her entire life would change drastically on her way back to Mumbai. It was May 28, 2010 when Kolkata-Mumbai Gyaneshwari Express derailed near Midnapore. She remembers falling down with a thud from the upper birth. 148 people were killed in the incident and even Shreya was declared dead by the rescuers. When she came to her senses, she realized that her right hand felt numb and despite bleeding profusely, she felt a weird sense of nothingness throughout her body. She realized the absence of her right hand and thought that her life was over. Shreya screamed out loud saying, "I am alive." And that's when rescuers ran to take her out.
This became the turning point of her life. Shreya lost her right hand but that did not stop her from reaching her goal. Her dreams did not perish. She travelled far and wide throughout the world for her architectural studies. All she had was her left hand and that was enough for her to reach closer to her aspirations. After the accident, Shreya went through a phase that was almost synonymous to a nightmare. She went through multiple operations one after the other. Few months later, she got discharged from the hospital and joined college. But she had almost become like a living dead by then. Shreya was clueless about pursuing architecture without the presence of her right hand. It felt like an impossible idea.
But the girl loved her subject and she was a bright student of Mumbai University. The accident broke her dreams but with the help of her left hand and legs, she completed her thesis paper of her final year and scored remarkably well. Shreya could have taken the help of a software to complete her drawings, but she counted on her left hand that worked singlehandedly like a machine. She stood first in her post graduation in IIT Roorkee and got an opportunity to do research in Germany. Shreya completed her research and is now a Professor of Architecture.
Some of Shreya's friends had collected money and arranged for a costly robotic hand for her. But Shreya could not use it as the hand was made keeping in mind the physical structures of people of western countries. Shreya also wants to do a research on making robotic hands for Asians and Indians. Shreya's enormous struggle to reach her dreams has been portrayed in a Marathi film - Gyaneshwaru Express. She admits her fight has been real and had no cinematic element. She considers herself to be a fighter who could not be pinned by the adversities of life. Today, she goes around the world conducting workshops. Shreya does not consider herself to be disabled. She thinks that she is a compete entity, capable of writing her own destiny with the help of a single hand.