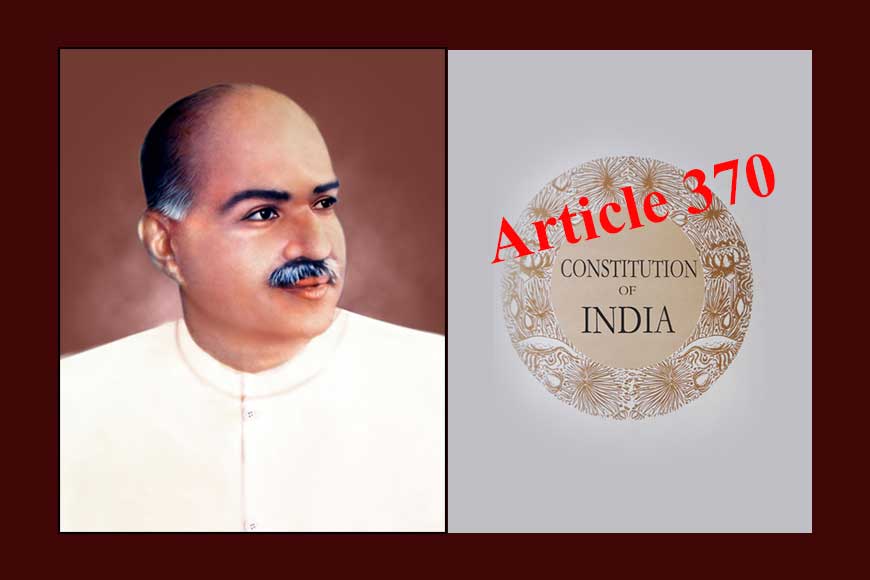 Anyone in India today hears Shyama Prasad Mukherjee's name somehow raises brows. Why? Simple. Because he was always tagged as a Jan Sangh man and the word 'Sangh' has indeed been a terror word to many in present India. But what Bengal's son Shyama Prasad Mukherjee, the elder son of erstwhile educator and academician Asutosh Mukherjee wanted to do then has been finally done today. Has his dreams of declaring Kashmir a part of India, under one constitution finally succeeded?
Shyama Prasad Mukherjee questioned the Congress move to keep Jammu & Kashmir out of independent India from the beginning. He was a harsh critic of the same and expressing his displeasure at the special status of J&K had even left many friends in Congress. He had repeatedly questioned why the state was kept out of the President's jurisdiction and why Jawaharlal Nehru's Congress agreed to a need for special permit to enter J&K. Shyama Prasad also questioned why Kashmir had a sadar-e-riyasat instead of governors and a prime minister instead of chief ministers like other states of India do. After the state was merged finally he and his comrades coined the famous slogan: Ek Desh Mein Do vidhaan, Do Pradhan Aur Do Nishaan Nahin Chalenge.
Article 370 was inserted in the constitution as Nehru thought it was not the right time to integrate the state with the rest of India. In order to protest against this, Shyama Prasad Mukherjee along with Atal Behari Vajpayee entered J&K in 1953. He was arrested by the J&K police and died in their custody. Even in death, there was controversy, some saying he was murdered. But today as India revokes Article 370 or special status from Kashmir, has Shyama Prasad Mukherjee's dreams of an united India finally come true?