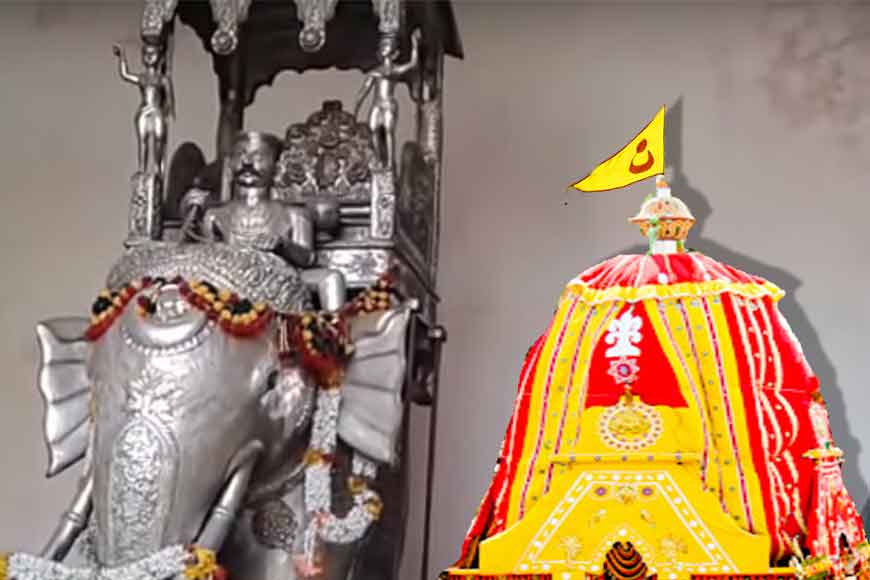 The age -old tradition of Murshidabad Rathyatra Festival steps into its 250th year. Jafraganj Akra, Nasirpur of Murshidabad has been decked up beautifully on the occasion of Rathayatra Festival today. There is something unique about the Murshidabad Rathayatra which makes sure that people from districts and from far off places gather to witness the grand celebrations. The deities – Jagannath, Balaram and Subhadra are all made up of silver. The Rath or chariot is made of brass and there is also a silver Rath that is brought out on the streets. After spending some time on the streets, it goes back to the akhra and waits there for the Ulta Rath. Huge security surrounding the chariot is maintained they are all decked in valuable silver.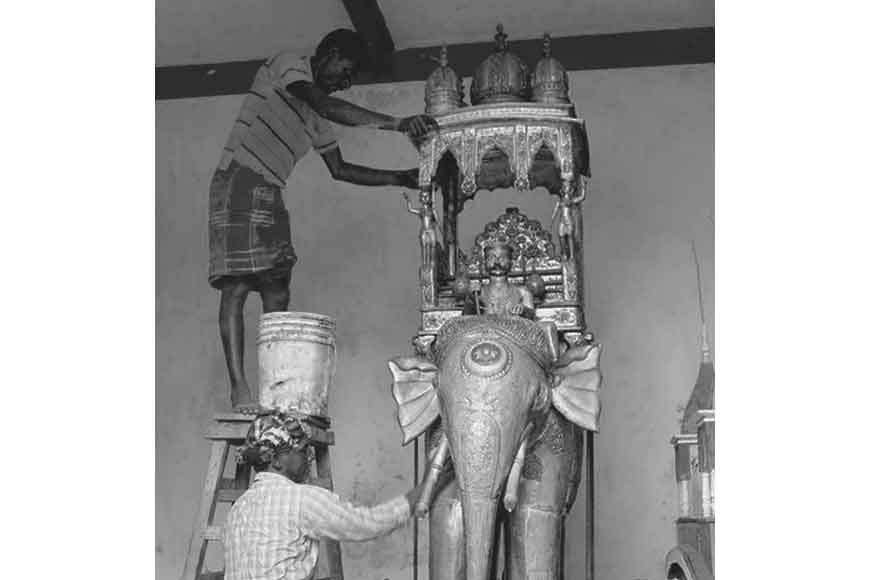 In 1970, Mohant Lakhsman had established the Jafraganj Akhra. But the journey of the Rathayatra Festival began during the time of Jaturbhuj Achari. The chariots used to set out and the divine yatra used to end at the house of Jagath Sheth, the famous businessman of Bengal. His house was located just a kilometre away. He was the first to introduce the grand Rathayatra Festival after making 2 wooden chariots. Previously, Rather mela or fair used to be held for seven days to take the notch of celebrations higher. However, this tradition has faded away with time. But even today, this vibrant fair takes places for two days – Rath and Ulta Rath.
In 1825, the silver chariot was introduced during the time of Mohant Bhagaban Das. The craftsmen of Rajasthan came to create the silver rath. The snan yatra of Jagannath marks the beginning of Rathayatra. After the occasion of snan yatra, this rath is cleaned thoroughly with tamarind, ash and lemon for 10-12 days. The silver rath is placed on iron plank of 10 feet equipped with tires. People from Birbhum, Nadia and other districts come to Murshidabad to participate in this grand Rathayatra festival which is celebrated with great fervor even today.