Singur's Kalyan Koley, impacted by TATA agitation brings new hope for Bengal's industry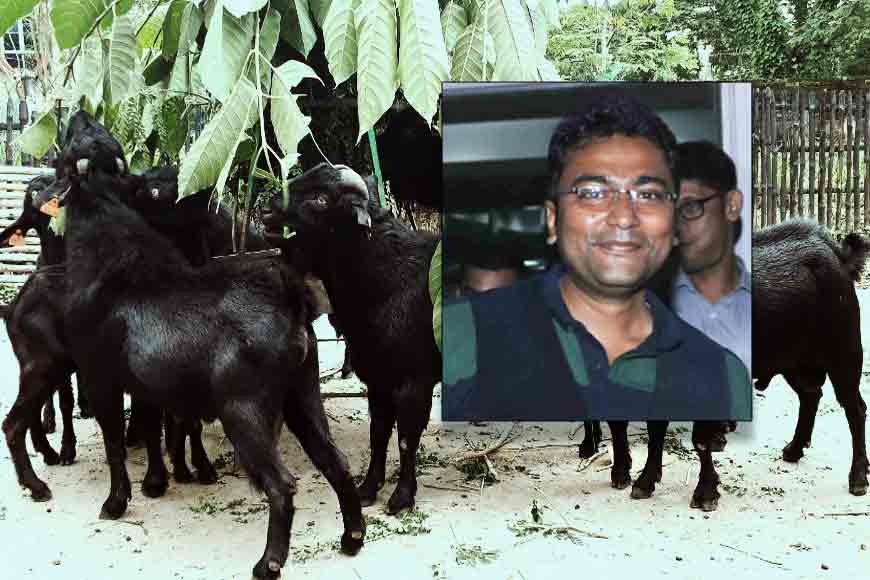 He was a student of Zoology who was rather frustrated to see how the Singur agitation ended for the farmers who lost their lands. Kalyan Koley himself is from Singur and he was determined to do something to give a boost to the industry. His start up Aegipan Animal Biocare Pvt Ltd uses biotechnology in animal husbandry to help farmers across Bengal to produce more. The business banks on artificial insemination which involves transfer of frozen semen from Bengal's Black Goat into females to help in a bigger production of goats for the meat industry.
Koley was just 26 when the Singur agitation left many in his family land less. A graduate in Zoology, he had made up his mind to undertake research and start a business model to help employ the rural population. In 2012 he decided to revive the goat meat industry that suffered from scientific inputs and usually the goats produced locally were unhealthy and their meat could not fetch good price. This in turn affected the income of goat farmers.
So Koley began his start up that had farms with healthy goats and villagers started bringing their female goats to the farm for insemination. Koley's business enterprise has impacted the lives of around 60,000 goat farmers. They just have to pay a service charge of Rs 100-150 for the insemination. He has also trained around 3,000 youths of the rural areas who help at various steps and earn around Rs 10,000 per month. The start up has a turnover of more than 2 crores.
(Inputs taken from Times of India)