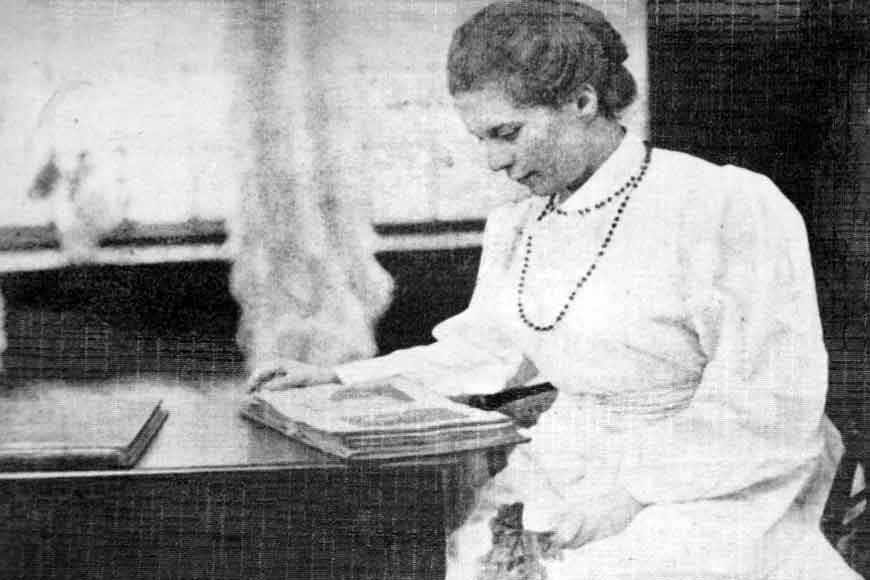 Sister Nivedita, the educationalist and campaigner for Indian Independence. That's what the inscription would read like, on a blue plaque, to be placed at Sister's Nivedita's London home, on her 150th birth anniversary. This was Nivedita's family home, though she later moved to India, to serve the country that she fell in love with. Deeply inspired by Swami Vivekananda's teachings, Sister Nivedita dedicated her life to the upliftment of the poor and downtrodden of India.
The Ramkrishna Mission has also invited Bengal chief minister, Mamata Banerjee, to deliver the keynote address at the unveiling of the plaque in London. Confirmed by the English Heritage, the prestigious 'blue plaque' will be unveiled on October 28. The London Blue Plaque Scheme, run by English Heritage, celebrates the link between important historical figures and the buildings in which they lived or worked. Even family members of Josephine MacLeod, American friend and devotee of Swami Vivekananda, and an active participant of the Ramkrishna-Vivekananda movement across the world, have also been invited. They have promised to grace the occasion.
This Scottish-Irish social worker and disciple of Swami Vivekananda began her professional life as a school teacher in southwest London and set up the Ruskin School in the area. This school later inspired her to set up a girls school in Kolkata, to encourage womens education in India. In the pre-independence era, Indian society was typically patriarchal, not allowing girls to study. Relentless dedication of Sister Nivedita along with stalwarts like Ishwar Chandra Vidyasagar, helped to bridge that gap.
Nivedita literally went to every home, to convince people that women must be educated. Only then a society can progress. At times, she even faced the wrath of a conservative society. Incidentally she found a great friend in famous scientist, Jagadish Chandra Bose and his wife Lady Abala Bose. When the British repeatedly tried to side-track Jagadish Bose's inventions, it was Sister Nivedita who protested.
She also took Swamiji to London in 1899 and stayed at their family home. Born as Margaret Noble, she was given the name Nivedita for her dedication in the upliftment of the poor of Bengal. She relentlessly worked during times of flood, leprosy, plague and famine. It is a great honour for Bengal to be associated with Sister Nivedita and a moment of pride, when she gets her due recognition in London, later this year.