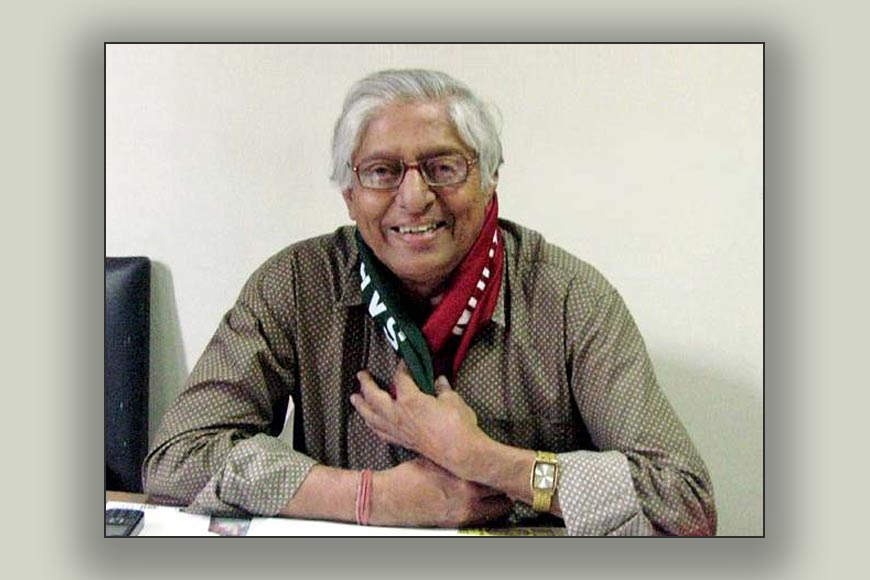 One of the most glamorous soccer players of India – Chuni Goswami is no more. Maidan will lose its sheen for sure. Goswami was arguably the finest ball player India has ever produced. At his prime in 1960-64, his balance, silky dribbling skills, slick ball control and shrewd passing, made him a household name in Bengal and India. His body swerves were a delight to watch, that set him apart. Some even compare his dribble to those of Ronaldinho or Robinho or any of the great Brazilians.
He had reigned the football circuit for years and joined the Junior Mohun Bagan squad in 1946. He was a regular player there between 1946-1954. Later, in 1968 he was inducted in the Mohun Bagan Club and shot to fame with his well-known dribbles. Between 1960-64 he was also the Indian soccer team captain and under his leadership, India won international laurels. The most notable being the Gold Medal win at the Asian Games at Jakarta in 1962. India defeated South Korea 2-1 in the finals.
Though born as Subimal Goswami in Kishoreganj of Bangladesh, the sports circuit on Maidan always knew him as Chuni Goswami. "The 1960 Rome Olympian S.S. Hakeem recalled in an interview, a match in the Santosh Trophy when Services met Bengal. Goswami had the ball near the corner flag and seemed to be trapped in a cul-de-sac. Hakeem thought he could attempt a sliding tackle and whip the ball away from India's best dribbler. But suddenly, with a brilliant body, swerve Goswami evaded his marker and moved infield. This ability to find space in small areas of the field was his forte."
Incidentally, Goswami also played cricket for both Bengal and East Zone in the Ranji Trophy and Duleep Trophy. He captained Bengal in the 1972 Ranji Trophy final. In a first-class match for the combined East and Central Zone team in 1966-67 he took eight wickets in both innings against the Gary Sobers-led touring West Indies team. The mighty West Indies won the series 2-0 and the only match they lost on the tour was against the combined East and Central zone team.
Sports were a way of life for Goswami. Decades after retirement, he could be seen playing tennis at either the Calcutta South Club or the Mohun Bagan grounds. But he will always be remembered as one of the best soccer players of India.