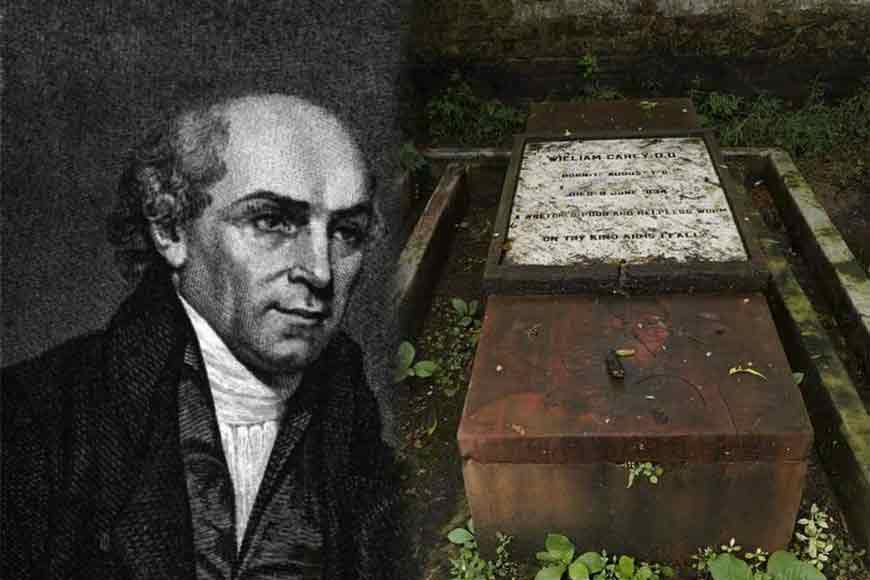 Jayanta Sen is a teacher and admin of Purono Kolkatar Golpo group
Monsoon is in full swing in Bengal. As we stepped on a journey to the historical town of Serampore, we were welcomed into the hustle and bustle of the streets, honking of 'toto' vehicles and trucks, as well as water logged parts. Still, this town breathes tradition and heritage in every nook and corner, though apartments and modern high-rises are gradually taking over.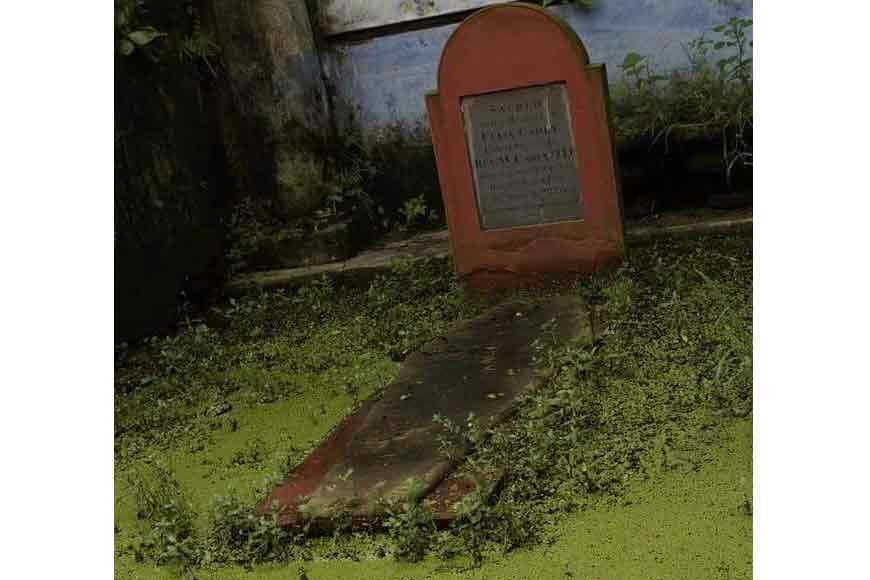 Lying in utter neglect
En route, we also encountered the famous 'Rath of Mahesh,' kept unattended by the side of G.T.Road. The ceremony of pulling chariot is over too. In the precincts of Jagannath Temple, a month-long fair is still running amidst the mess of mud and rain. Serampore has a population of about 2 lakh people, 90% of whom are literate. As we crossed Bottola, taking Braja Dutta Lane, we headed towards the cemetery of William Carey, a pioneer of Bengali prose styled alphabets. I have come a long way to visit the cemetery of this British, whose contribution to Bengali language and education was unparalleled, even before path-breaking works of Ishwar Chandra Vidyasagar.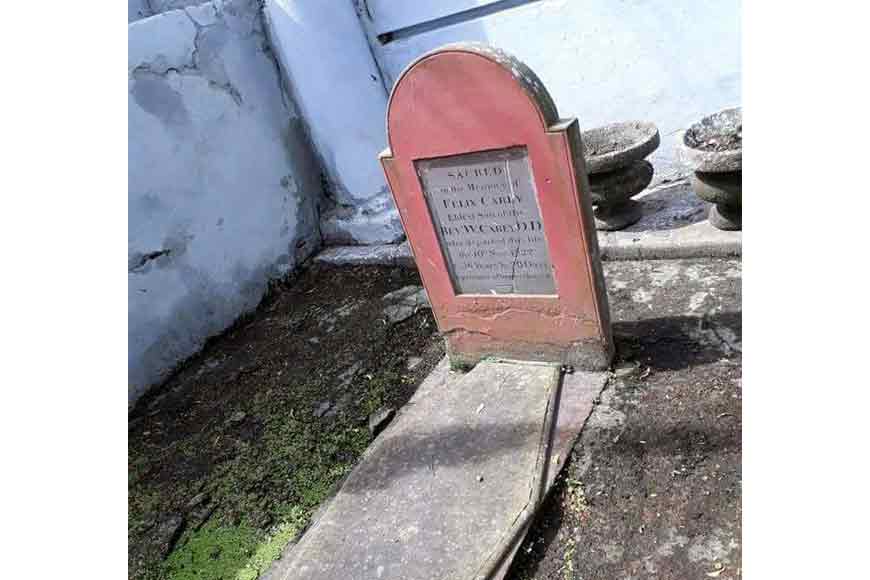 After cleaning
But, I was disappointed to find his cemetery lying in utter neglect, with a few stone slabs covered in wild bushes in an unhygienic environment. It is sad how the remains of the social reformer (and his family) who spent 40-42 years of his life in Bengal, uplifting our language and education system, has no takers. William Carey was the founder of Serampore College, one of the citadels of western education in India. Arguably, the responsibility of maintaining his cemetery is with Serampore College authorities. A few more days into monsoon, and who knows, the whole area could submerge under water.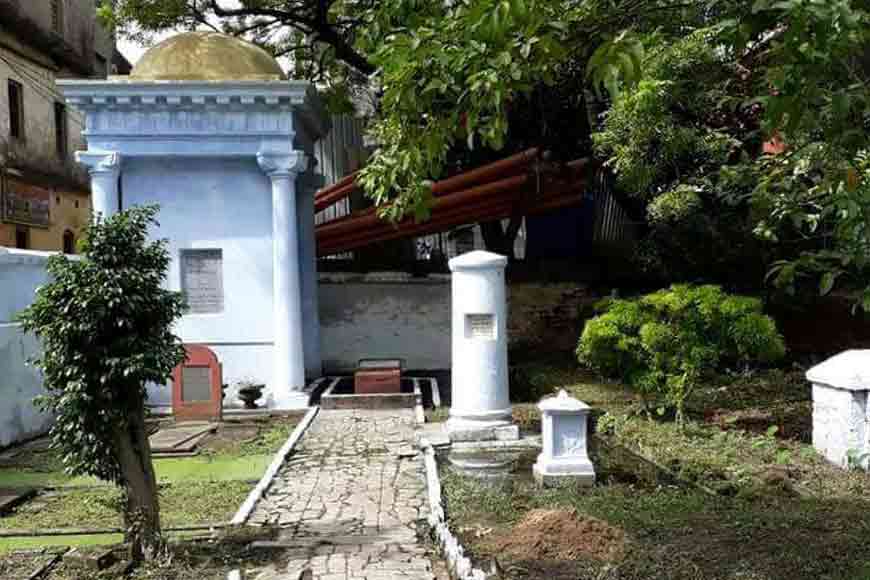 After cleaning
Our next stop was Serampore College. There was enough reason to be surprised at the entrance. Instead of a heritage gate, we were welcomed through an entrance exhibiting modern glow-sign. Even the huge playground has long blades of grass, 1-2 feet high. None clears them as it is monsoon. We decided to take up the matter with the concerned authorities for we felt William Carey's memory should be respected. Thankfully the place got cleaned up soon and atleast the grave looks a bit brighter now. Wish this area could be turned to a tourist destination England-style, where tourism literally thrives on conserved buildings and cemeteries of well-known personalities.