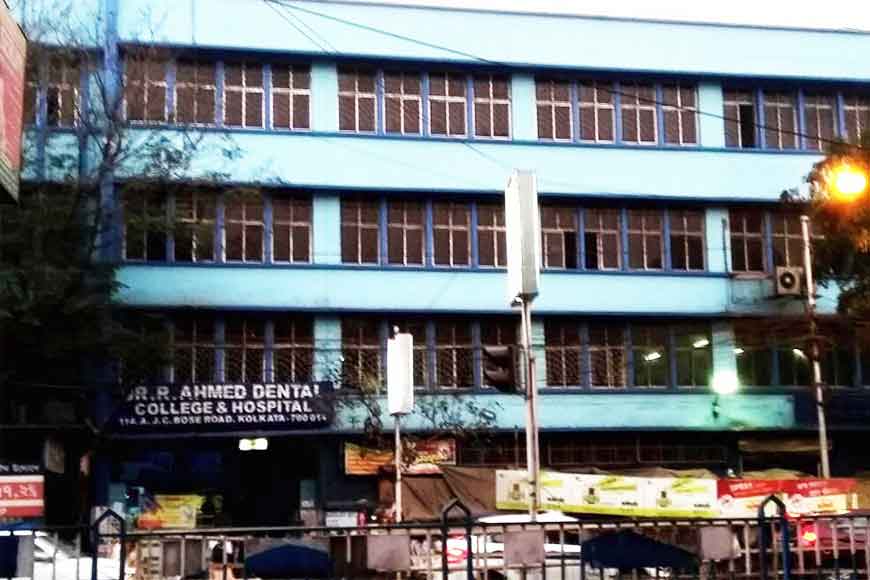 Southeast Asia's oldest college owes its existence to the legendary visionary Dr Rafiuddin Ahmed (1890- 1965). This college has churned out many stalwarts in the field of dentistry and surgery over the last few decades. On its centenary year, as it celebrates its glorious 100 years, one remembers Rafiuddin Ahmed who was born in East Bengal in 1890 and did his studies from United States as he was passionate to learn dentistry. He enrolled in the University of Iowa College of Dentistry, earning his dental (D.D.S) degree in 1915. Dr. Ahmed then worked in the Forsyth Dental Infirmary for Children in Boston, Massachusetts, until 1918. In 1919, he returned to India to open a dental practice in Calcutta.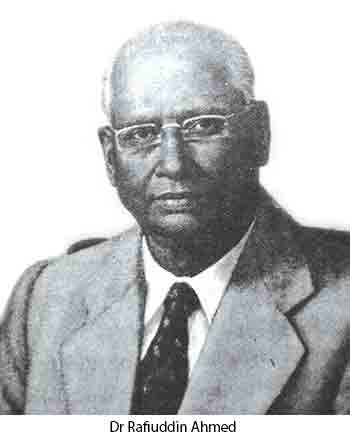 In 1920, Ahmed founded the First Dental College of India, which was financed by starting the New York Soda Fountain in Calcutta. Dr. Ahmed published the First Student's Handbook on Operative Dentistry in 1928. The First Dental College of India affiliated with the State Medical Facility in 1936, and then with the Calcutta University in 1949. In that same year, Ahmed donated his First Dental College of India to the West Bengal government. Dr. Ahmed served as the Principal of the College from 1920 to 1950.
His philosophy was inspiring indeed. 'Education is the responsibility of the State; but if no one is willing to carry the cross, I will, for as long as I can.' In 1925, Ahmed established the Bengal Dental Association, which became the forerunner for the Indian Dental Association. He also established the Indian Dental Journal in 1925 and was its Editor until 1946.
Ahmed helped to form the Bengal Dentists Act in 1939. This was the first dental governmental regulation in India and it became the model for the Indian Dental Act passed in 1948. Dr. R. Ahmed was the first elected President of the India Dental Council, serving from 1954 to 1958.
Ahmed earned many honors and memorial tributes, of which inscription on the ICD Memorial Roll in 1965 was a particularly special tribute. The Indian Dental Association recognized his many contributions to Indian dentistry by establishing the Dr. R. Ahmed Memorial Oration at the 1977 Annual Indian Dental Conference. The Pierre Fauchard Academy dedicated its 1987 quarterly PFA Journal in Dr. Ahmed's memory, and the University of Iowa College of Dentistry Alumni Association presented their First Distinguished International Alumnus Award to him in 1989. Today, R. Ahmed is remembered as the Nestor and Dean of Dentistry, Dental Education, and the Dental Profession in India. The college he established will also be remembered for the best facilities in Oral & Maxillofacial Surgery, Orthodontics and Orofacial Orthopaedics, Conservative Dentistry and Endodontics, Paedodontics, Periodontics etc and that too at low costs for the general public. The institution has facilities with more than 200-dental chairs. No doubt some visions always take flight on a positive note and survives the test of time.