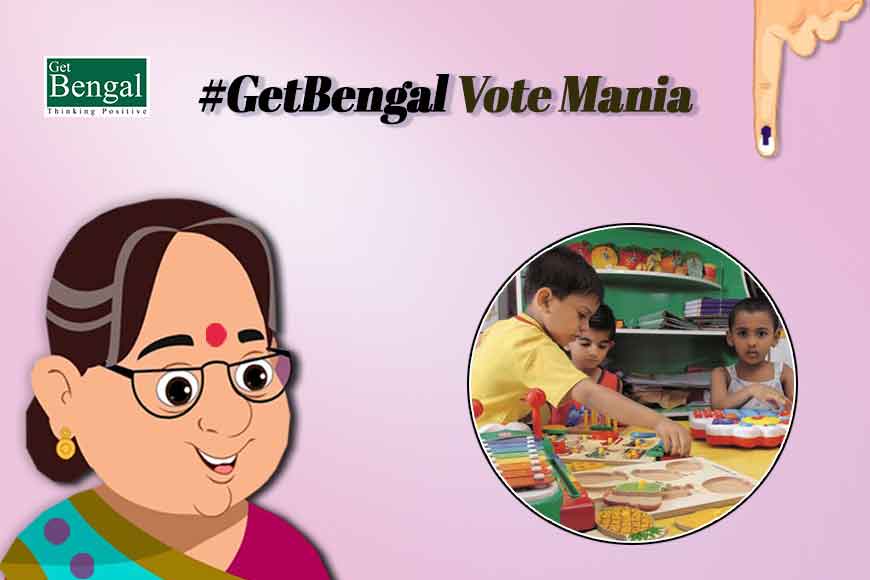 You have a small baby at home and was wondering how to go to vote, while the baby is at home. Nuclear families are common in recent times. Suppose your family just comprises of your husband and you and you have had a baby, casting your vote might seem to be quite an ordeal. This is primarily because you do not know where to keep the baby. This often keeps young mothers away from voting booths. They thus lose out on their rights to vote.
So, this time, The National Election Commission has given special attention to addressing and solving this problem. The aim of the Commission is to not allow one voter to be deprived of the opportunity to apply his or her civil rights. Various measures have already been taken to implement that goal. The commission has arranged for a crèche in every voting booth along with a trained attendant so that babies are kept in safe hands while the parents go to vote without worrying about the safety of the child. However, the district authorities have been facing a sense of dilemma regarding implementation of this order.
According to the election commission, every voting booth must have some basic amenities for voters. This time, the scope of amenities has been increased keeping in mind the requirements of the voters. Modern arrangements like ramps, shades, cars for the voters with disabilities, first-aid camps, help desks in every polling station has been ensured. Apart from this, the crèche with well-trained attendants will be highly advantageous for young parents.
Creches in polling booths of Kolkata is feasible, but to have them in remote areas like Sunderbans, some parts of South 24 Parganas or West Midnapore will definitely be a challenge. The administration is thus undecided regarding the execution of the crèche because in certain remote areas, people have no idea about crèche and might be reluctant to bring their kids to the voting booths. However, they have promised that they will ensure that the young parents with little ones face no difficulty while voting in accordance with the order of the election commission.