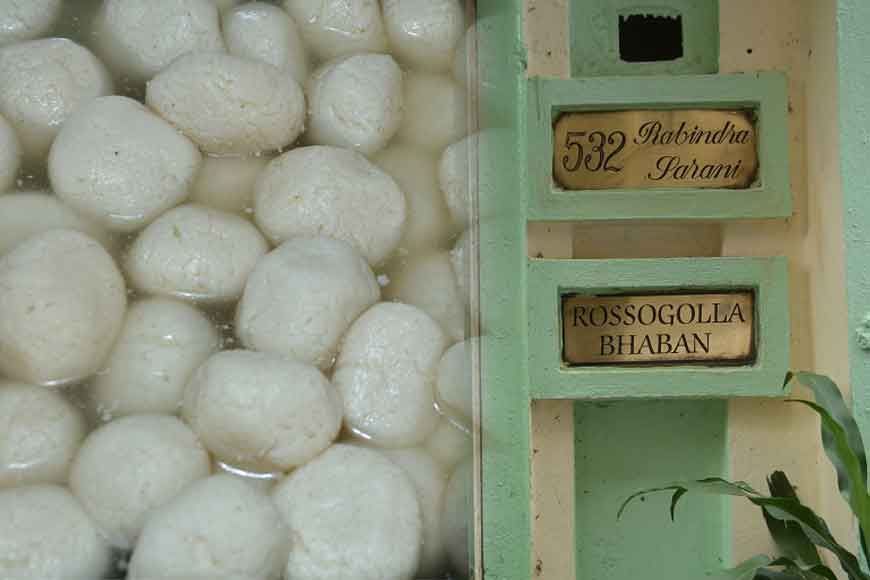 Rosogollar Columbus…. Baghbazaar er Nabin Das; that's how the inventor of Bengal's modern rosogolla was often glorified. But flipping through the pages of history actually throws up a different story, of how Nadia brought in the art of making rosogolla in the last part of the 14th century. This was also the time when Vaishnavism was on the rise in Nadia, as part of the Bhakti Movement.
Haripada Bhowmick, sweetmeat researcher, who helped the Bengal government win the GI tag for rosogollas over Orissa, documented how chhana was used commonly by the Vaishnavites of Nadia, who worshipped their lord with a lot of milk. They would curdle their milk with tamarind. This was a crude way and not the way in which curdling of milk was taught by the Portuguese much later. Sri Chaitanya loved dela rosogolla and took it with him to Orissa. As Bhowmick puts in: "It is famed that Sri Chaitanya loved the dela rosogolla and when he went to Puri to spread the Bhakti Movement, he took the art of chhana making and rosogolla making. That is how Odisha learnt the art."
Indeed, the dela rosogolla was popular in Nadia, from Nabadwip to Fulia-Shantipur, till the latter half of 19th century. Sweet makers from Nadia settled in Kolkata and popularised the earliest version of Rosogolla, the dela rosogolla, where roundels of chhana was mixed with powdered rice and was put in a syrup of jaggery. In 1869, Gurucharan Mahalanobis invited Keshab Chandra Sen to travel to Bangladesh and set up Brahmo Samaj and the latter asked him to treat him to some Shantipuri rosogolla.