State Fisheries Department to supply fresh fish to all localities during Lockdown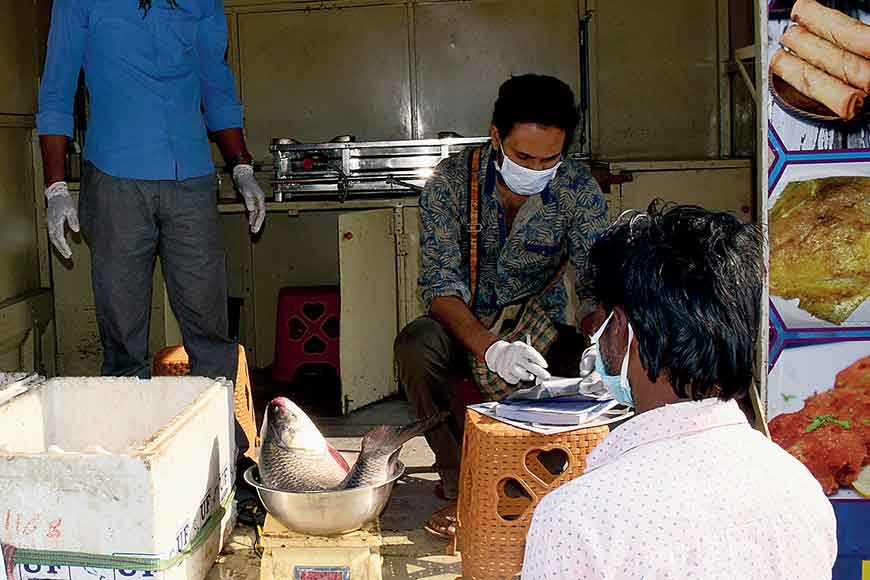 Despite difficult times of Lockdown due to Corona scare, the West Bengal Government is leaving no stone unturned to serve its citizens. From local administration, to corporation and municipalities, to various departments, police and NGOs, Hon'ble Chief Minister, Mamata Banerjee, has successfully mobilized the whole team on ground to keep the state alive and kicking even while staying indoors. As a new feather to their commendable efforts to help citizens get their daily needs as much as possible, the State Fisheries Department will start supplying fresh fish every morning to different localities of Kolkata, Salt Lake, Rajarhat and New Town.
The Nalban Fishery Complex has several bheris that have been operating since long taking care of the city's supply. Since transport system is also under lockdown and local markets are seeing a dearth of fresh fish supply, so the Fisheries Department will be sending fresh fish caught every morning through mini vans to different localities. They have already done this in the Salt Lake area last week and from today they will be extending their services to different parts of Kolkata, including Ballygunge, Tollygunge, Jadavpur and New Town. Every morning the vans will be standing at important landmarks of these areas and one can buy directly from these vans. Other than the usual Rohu and Katla, there will also be enough supply of tyangra, different varieties of prawns, chara pona and other fresh fish in these vans. This will surely ensure that fish loving Bengalis will atleast enjoy their dishes even in these times of crisis.