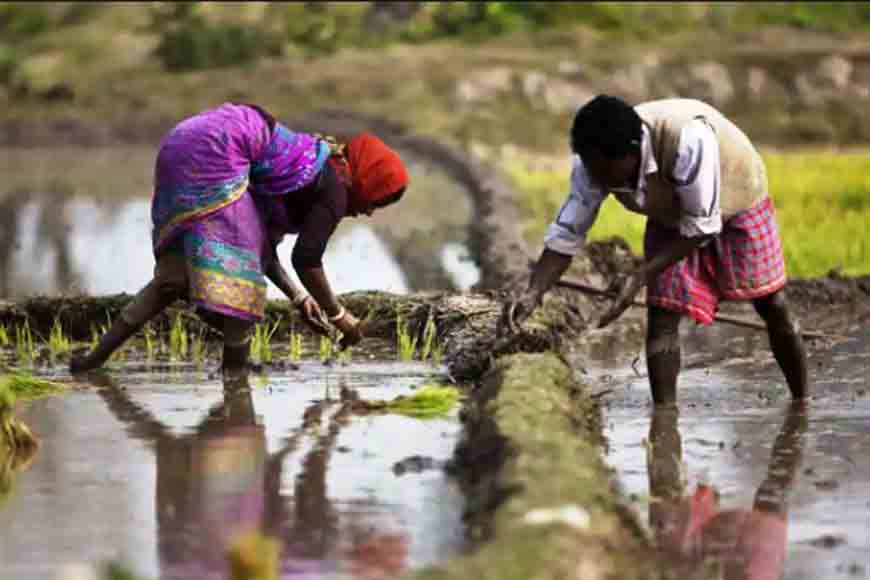 These days the plight of farmers across the country is enormous. Due to bumper productions of vegetables like potato, onion etc, farmers are not getting their due price and even many are attempting suicide. Keeping in mind the interests of Bengal's farmers, this new year, Chief Minister Mamata Banerjee has come up with a slew of projects for the welfare of the state's farming community. Two projects were announced recently, wherein, the state government will be contributing Rs 2 lakh to the family of a farmer or farm worker if he dies between 18 to 60 years of age. Further, the Chief Minister has also announced that government will be providing direct financial aid to the farmers from this year. The farmers will receive financial assistance of Rs 5000 per acre. This money will be provided to the farmers in two instalments.
Bengal has an estimated 72 lakh farmers and farm labourers. Keeping this in mind, the state government is introducing a new policy to grant Rs 2 lakh per farmer family in case of a death of a farmer. The government has already waived tax on agricultural land, which will act as a boost to the state's agrarian economy.
The Krishak Bandhu schemes would be highly advantageous for farmers. Though the schemes have been launched this month, farmers will be able to apply for relief from February onwards.