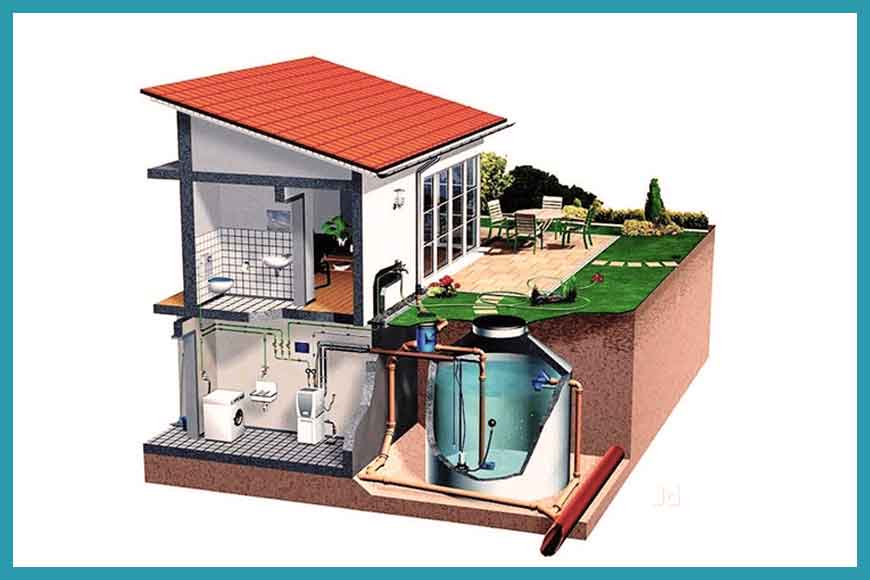 The problem of water scarcity has reached to a scary extent. The whole of India is battling almost every day with lack of water. Though Kolkata and most districts of Bengal still have plenty of water, thanks to the innumerable water bodies, the problem can take up a serious turn any day. Most of Kolkata's streets are made of concrete today. As a result rainwater fails to reach underground by seeping. Experts believe that such an alarming situation demand conservation of rainwater and increase water recharge. The State Environment Department is now taking an initiative to promote this system of rainwater conservation in schools, colleges and housing complexes.
The amount of underground water may pose serious threats in days to come unless effective measures are taken up. In the last few years, the number of blocks under threat of underground water depletion has increased from 36 to 77 in the state. The State Water Investigation Directorate has urged to reduce the use of underground water in such a situation and emphasized the need of water recharge. According to experts, 'Jol dhoro, jol bhoro,' programme proposed by CM Mamata Bandyopadhyay, has been a significant move. It is believed that rainwater harvesting will also act as an incredible method of water recharge. The schools, colleges and residential complexes will make an initiative to promote and take up the cause of rainwater harvesting on behalf of The Department of Environment. Rainwater will be stored on the roofs and later sent to underground areas.
According to experts, instead of making concrete based drains, leaving a certain gap in the middle, might also help in recharge of water. Filling up ponds and rivers should also be stopped at the earliest. The state government will also be taking an initiative of reformation of dried up rivers in four districts and will be spending 2700 crores for the same. A large part of ground water is used for agriculture. The State agricultural department will be creating alternative farming methods in low levels of water. These measures if taken up and followed meticulously, might prevent the state from succumbing to the problem of water scarcity in days to come.