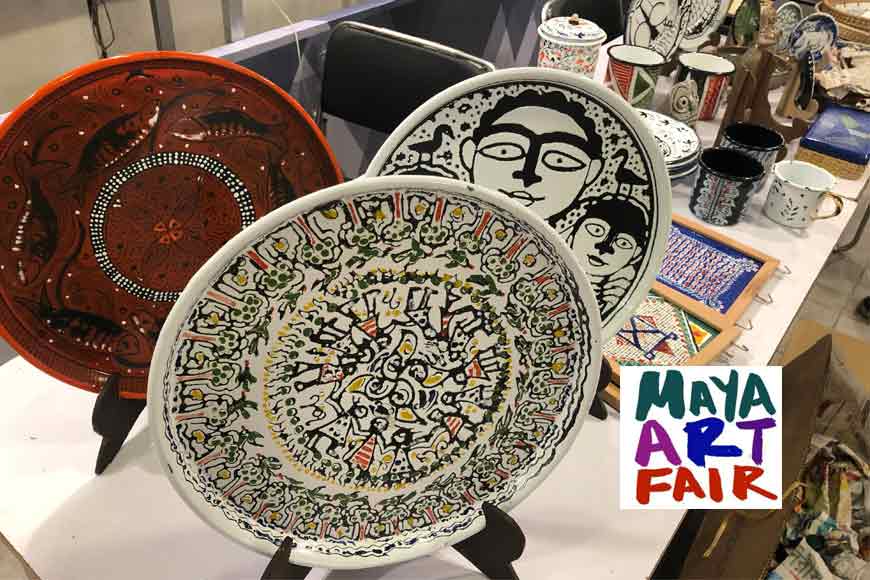 Art is freedom and art fairs nurture that boundless freedom. This wintry weekend, MAYA Art Space brings a vibrant Art Fair that will surely encourage your imagination, allow you to lay hands on contemporary art pieces at throwaway prices and also enjoy soulful music, from Baul folk to classical Veena renditions. MAYA Art Space celebrates its seventh birthday with this exclusive fair.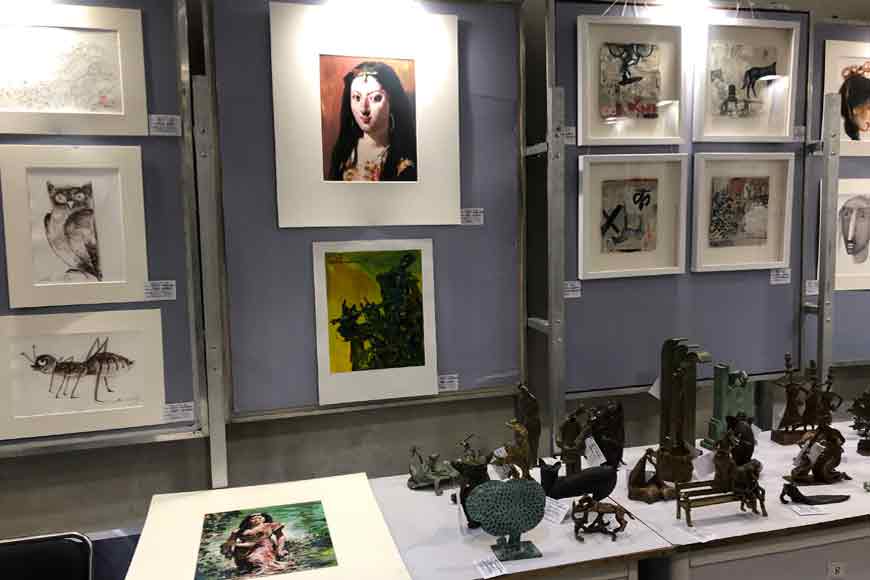 Various exquisite artworks, from paintings, photographs and sculptures are available to art lovers of the city at affordable prices. Eminent artists like Jogen Chowdhury, Suvaprasanna Bhattacharjee, Partha Dasgupta are part of this festival, as are contemporary artists like Sourav Ghosh with his Sara work. Their creations are available on sale today and tomorrow between 2pm-8pm at Maya Art Space.
Works of the following artists are available at the art fair:
Jogen Chowdhury, Suvaprasanna, Partha Dasgupta. Chhatrapati Dutta, Pradip Das, Debajit Chakraborty, Arunima Chowdhury, Nabendu Sengupta, Uday Deb, Bapi Greentaxi, Mallika Das Sutar, Parag Roy, Saumen Khamrui, Mausumi Roy, Sourav Ghosh, Sourav Basu
You will surely enjoy the plethora of ceramics, terracotta pieces, post cards, sculpture, magnets, coasters, flower vase and masks and can pick them for your own use. For cine enthusiasts, there are original film posters of Satyajit Ray's iconic films Debi, Teen Kanya and Pather Panchali on sale. Miniature works of well-known sculptors, food stalls and patachitra stalls will satiate your senses. Any Art Fair is incomplete without music. Enjoy a Veena recital by Revati Sadasivam today and tomorrow the Indie band, Whale in the Pond will rock you to a Republic Day fervour.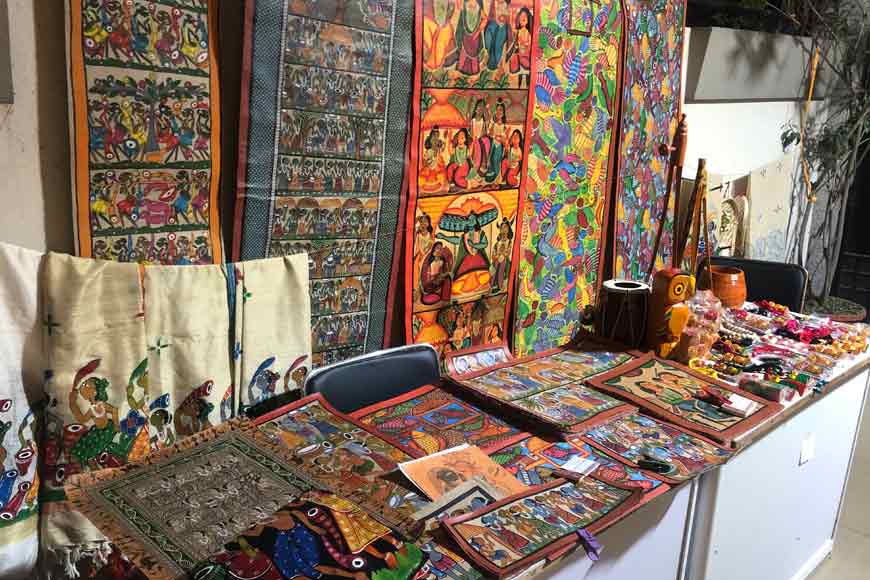 Maya Art Fair at MAYA Art Space
Mohona; 329 Shanti Pally, Rajdanga, Kolkata - 700107