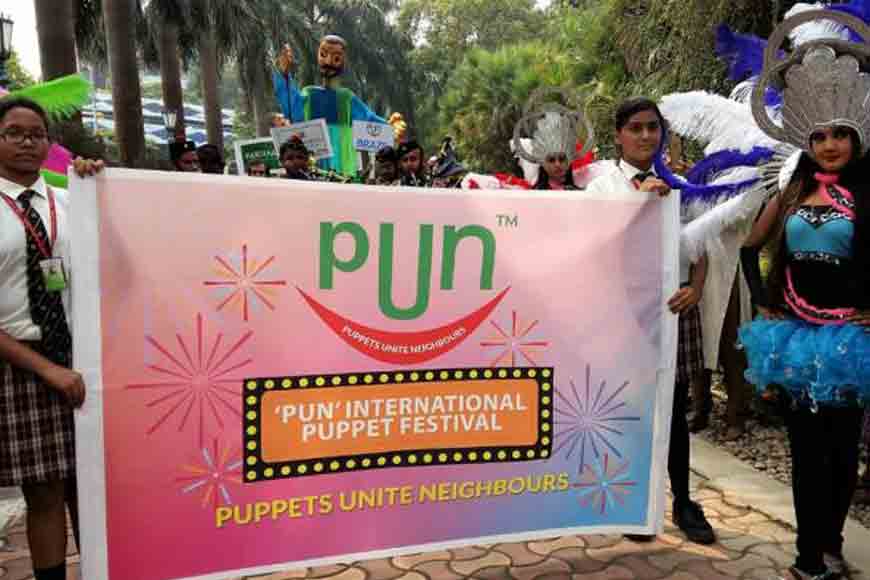 We, the students of Birla High school, were fortunate to have been given the opportunity to watch a Puppet Show organised by PUN. Puppeteer teams from eight countries participated in this first of a kind show. We were introduced to Puppet Showsand artisans from two countries: Germany and Peru.
The first show was put up by a German Lady Puppeteer - who appeared on stage with an interesting umbrella from which hung around cut outs. She seemed to be adept in maneuvering the animal puppets in the Puppet shape, and provided an amazing background music with her mouth organ. She ended her show by encouraging us to make a Puppet Stage ourselves.
The second part of the Puppet Show started with a mesmerizing melody, as the curtains parted. The Peruvian Puppeteer sat on the stage and had us hypnotized by his melody. Then he showed animal puppets which danced on the puppeteers' excellent finger movements. This was followed by a dance by the puppeteer in a traditional costume of Peru. He performed the same movements as that of the puppet before him. Soon after another lady puppeteer joined him on stage and assisted him by adding a merry music, while she made the lion puppet dance to her tune.It seemed as if the puppets had come alive, their expertise was so unique.
I was lucky to be selected among the three boys to be interviewed by the media to speak on our wonderful experience. This has left us with memorable memories.