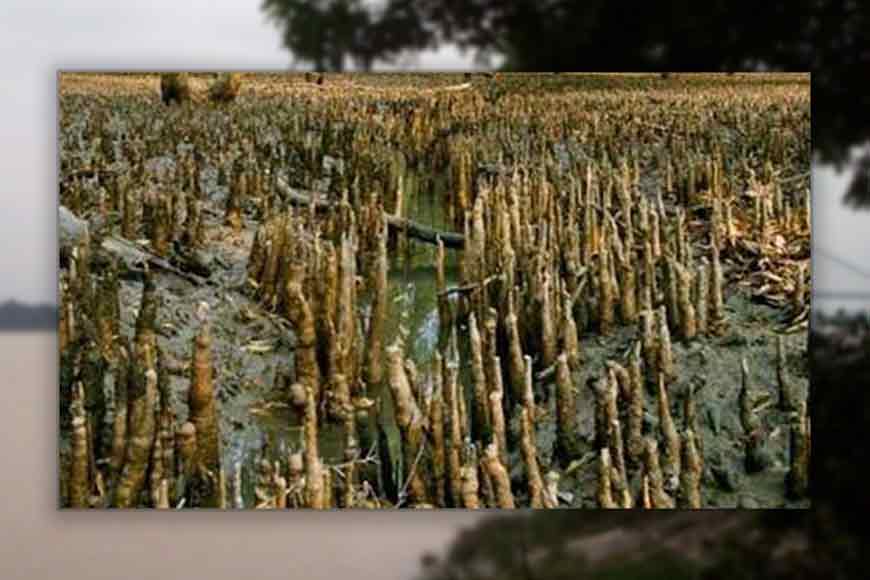 The devastating effects of the recent cyclonic storm, Bulbul, had taught Bengal one lesson – how important the Mangrove Forests of Sundarbans is and why they need to be preserved.
While Bulbul caused massive damage to property and lives were lost in most of the affected places, the mangrove trees shielded areas and practically saved human civilization from utter destruction and severe consequences. Mangroves are salt-tolerant trees and are adapted to life in harsh coastal conditions. They are adapted to the low oxygen conditions of waterlogged mud and grow along saline or brackish coasts.
But what is interesting in recent times is a small forest of Mangrove trees that have suddenly sprung up in the Botanical Gardens of Shibpur, Howrah. The Acharya Jagadish Chandra Bose Indian Botanical Gardens, previously known as Indian Botanic Garden and the Calcutta Botanic Garden, exhibits a wide variety of rare plants and a total collection of over 12,000 specimens.
Mangroves are known for their capability to absorb carbon dioxide from the air and metallic pollutants from water. They contribute to the stabilization of the shoreline and prevent shore erosion with the help of the dense network of supporting and breathing roots which give mechanical support to the tree and help trap sediments. The trees serve as a barrier against storms to lessen damage to coastal areas. However, the presence of mangrove trees far upstream of the Bay of Bengal is unusual -- and worrying. It indicates the rising salinity of waters, and sea water levels.
Scientists spotted these 25 ft tall plants on the banks of Hooghly which is usually found in the high salt, low oxygen soil of the Sundarbans. They believe global warming might possibly be at blame for the rise in salinity in river waters. This is indeed worrying.