Actor, musician and performing artist Sujoy Prosad Chatterjee speaks to Saheli Mitra on his newly launched jewellery and fashion accessories range. Read to know more on how the actor's take on life and its conflicts get reflected on an expressive medium!
• We know Sujoy Prosad Chatterjee as the actor and singer and multi-disciplinary performing artist. Is Sujoy Prosad Fashion Accessories another face of that performer?
Yes, indeed it's another face of an artist who is trying to branch out and extend his artistic persona and vision. Accessories are not products for me. They are my way of life. They carry stories.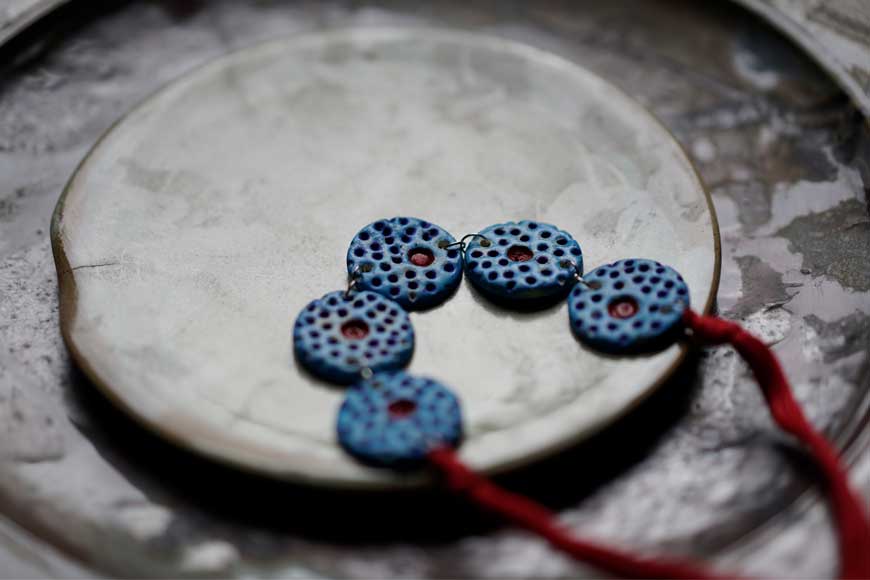 Blue Choker
• What or who was the inspiration behind your new venture?
There was no inspiration in particular, except my friend Amita Maitra, a techie by profession who wanted me to design accessories because she felt it would come 'naturally' to me. I am grateful to my two chief designers Ira Sengupta and Swastika who helped me to put things together.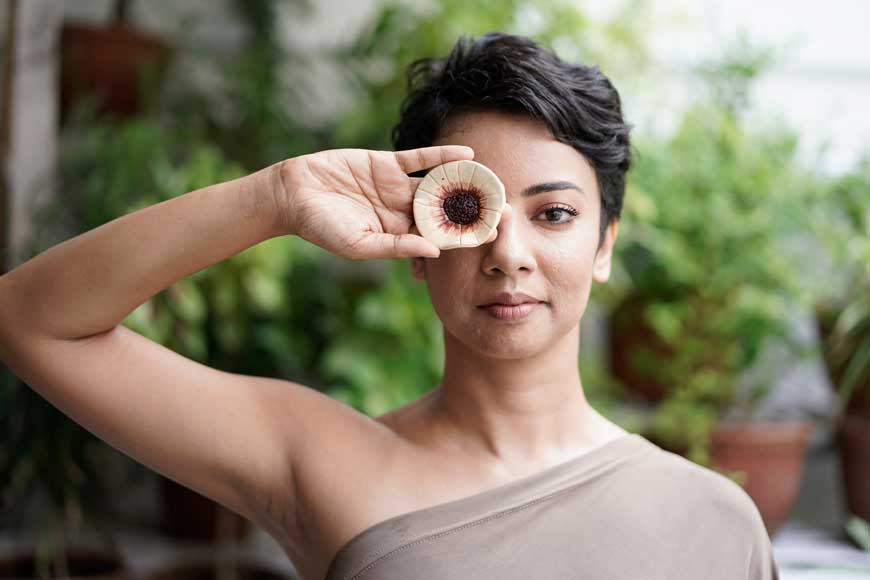 Paramita Saha - Sunflower Ring
• How much of your creative thoughts that go into your acting skills or music, are reflected in this jewellery range?
Well ofcourse my designs are my creative manifestos. I wanted my medium to be ceramics and Kantha because I saw my expression through them. My jewellery designs speak largely of my streaks and my stories.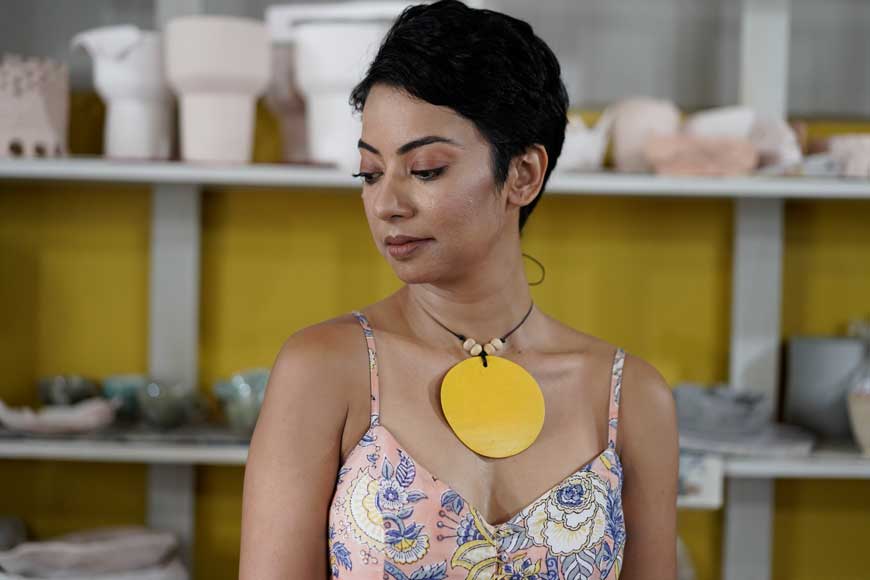 Paramita Saha - Circle of Life
• Are all the designs made by you? Who have crafted the products? Any craftsmen from rural Bengal?
No all the designs are not by me. They are also labour of love and ideation by my two chief designers. But the framework or the basic design is my afterthought. I intend to collaborate with ceramic artisans in future.
• You have used a lot of geometric forms in your designs. Any significance?
Good question. The accessories actually have obtuse geometry all over. They are never in perfect shape because life isn't perfect. My accessories have shaped out of my inner conflicts, my passion fights with my soul and hence the imperfection.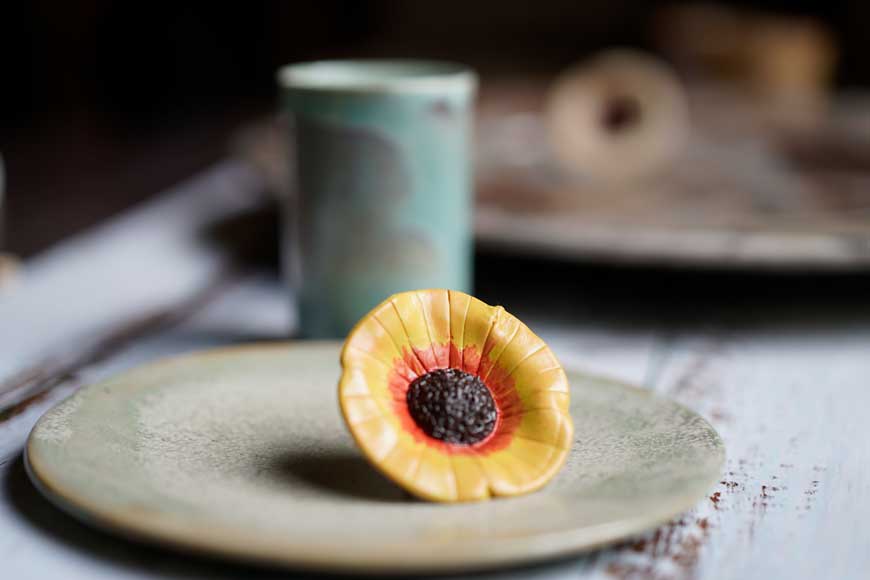 Sunflower Ring
• Materials used look very ethnic. Do you source them from districts of Bengal?
Both Kantha and ceramics are sourced from Birbhum and Baidyabaati. There are other forms of molten clay and mixed media too.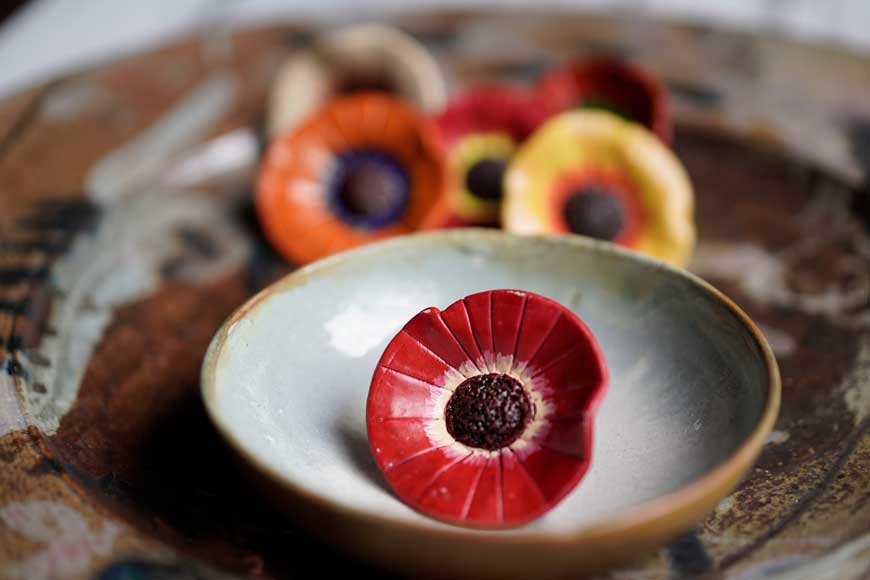 Sunflower Ring
• Where do you see your jewellery range five years down the line? Any future plans?
Five years down the line I should have five genres of jewellery. I don't mean categories but five different stories. A future plan is to have an NGO funded by my 'Sunflower' collection of rings.