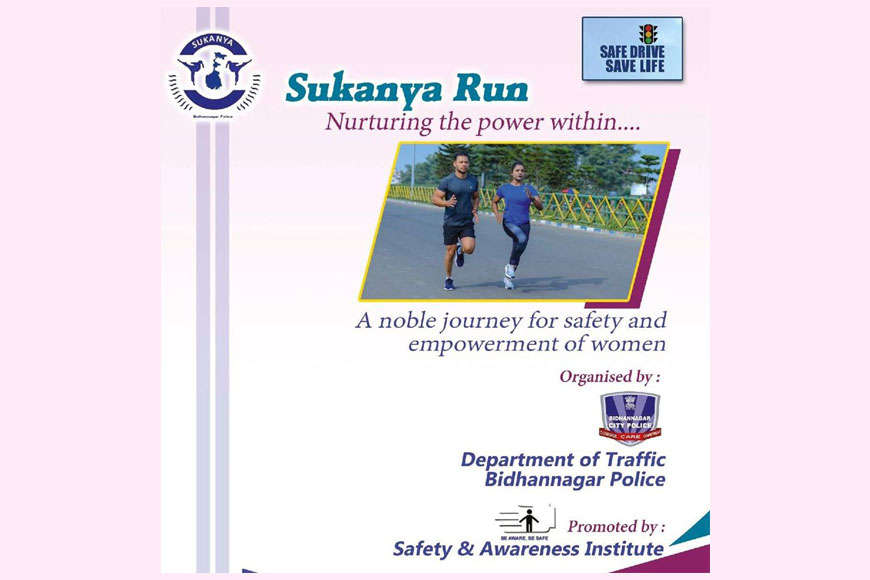 The Bidhannagar Police has taken up a new initiative and is all set to launch a marathon stressing on the need of safety and empowerment of women. By hosting the event, the police force wants to send across the message to citizens that Kolkata and its fringes are safe for women. After a series of rape cases in different states rocked the country and angry protesters across Bengal marched against the atrocities perpetrated against women, a brain-storming session was instituted within the force. The marathon was the outcome of a series of ideas discussed by the police personnel. Sukanya Run marathon will take place on the 16th of February from 5:30 am with the aim of creating awareness on the growing need of making every corner of this of the city safe and accessible to women even during the wee hours of the night.
The organizers have planned the marathon races in four categories — 3, 5 ,10 and 21 km. Be it in the dark or broad daylight, the safety of women in the country is at a stake. The marathon will be open to all and will start from the Bidhannagar police commissioner's office, cross Sector V and end at Biswa Bangla Gate. That is the zone where a large number of young women work at night in the IT firms, so the marathon should cross Sector V where these firms are mostly located.
The organizers are hoping to rope in at least 2,000 participants and the police have already approached several companies, both in the public and private sectors, for help. Looking at the success of the event, this might become a permanent fixture in Salt Lake's event calendar.