Samudranil Gupta is an Ex-student of Presidency University, who is currently pursuing his research at JNU
Campus canteens are always special because they are crucial in shaping camaraderie and politics. They are the most politically and aesthetically engaging spaces on campus. Whether they are big or small, every campus canteen is touched by the energy and flamboyance of young people. At Presidency University, Sukumar Da's canteen is one such spot, nourishing minds and feeding hungry mouths down generations.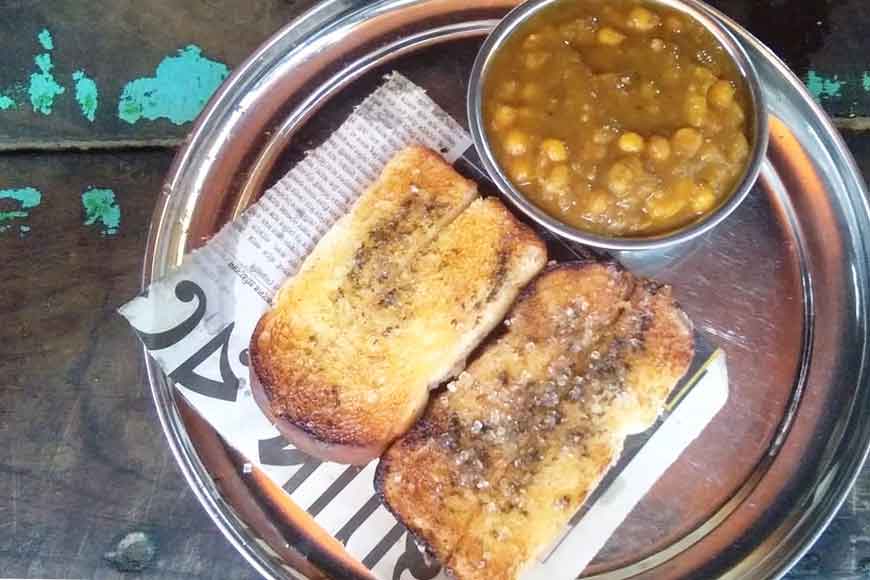 Located behind Baker Building, this canteen started more than thirty-eight years back. Sukumar Da's small kitchen resembles a homely tea stall that serves egg-toast, tea and ghughni (a typical stew made of yellow peas and other spices) at a very low price. Biscuits and yummy tea-cakes are also a great favourite, but this canteen does not offer full-course meal or lunch.
However, the canteen is on high demand among the students, looking for quick refreshments after classes or lectures. Unlike the other canteens on campus, Sukumar Da has an open canteen.Students generally throng around the place with paper-cups in hand and little something on small plates, often sitting on the nearby staircase or the benches placed precariously under an old tree. They talk of politics and love, poetry and revolution, over tea and toast. A typical haunt for the college adda.
This Presidency canteen is also about poetry. It is not a choreographed poetic ambience of a well-adorned cafeteria, but a rustic charm of disarray and mess. It is a kind of poetic high that stirs the mind and provokes thoughts. Perhaps it is the simplicity of this place which sparks the imagination and arrests one's soul. Or the generosity that the architecture of an open canteen offers to visitors. Students have had varied experiences down generations about this feeling.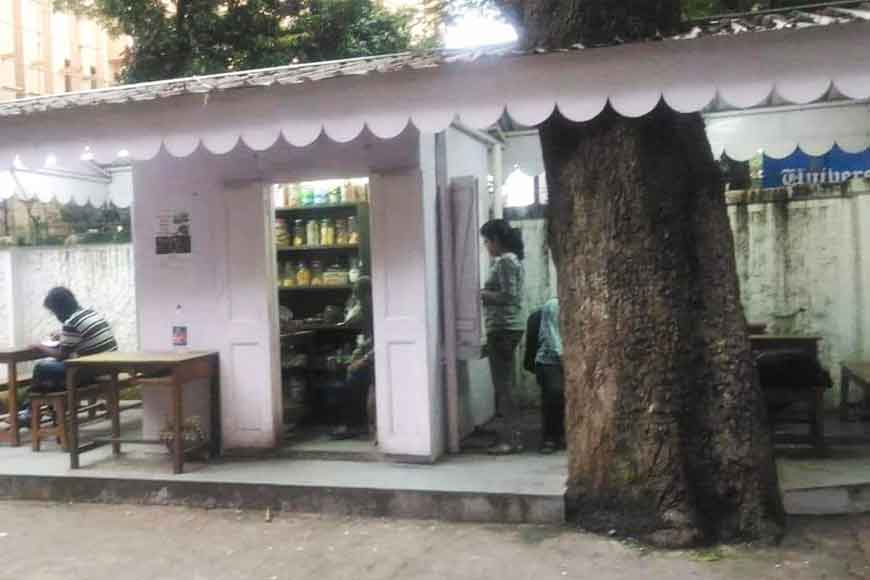 Sukumar Da's reputation is so far reaching that recently the general students and the alumni of Presidency University came together to fund his daughter's wedding. Such is the relation between this man and the students who come to study in one of the most premiere and historic college and university of India. The act of solidarity once again proved how every Presidency student harbours a sense of love and belonging with this place that has moulded and influenced them intellectually over the years.