An Adivasi priest sits in front of Durga and her children, intoning mantras in a language that not many among us will understand. Because the mantras are in Santhali, not Sanskrit, and this Puja isn't just another ritual, it is a revolutionary expression of a community's identity. Welcome to Sulunga.
Not many people would have heard of Sulunga. With reason. A remote, interior village in Birbhum district's Rampurhat area, nearly a two-hour drive from district headquarters Suri, this Adivasi village hasn't even drawn the attention of tourists in its own state, forget those from the outside world. And yet, at least at this time of year, Sulunga ought to be the centre of attention, simply because of its unique Durga Puja, which certainly has no parallel in the state, quite possibly in the country.
Nestled among small hills and hillocks, Sulunga forms the outer boundary of the area within the Santhal Parganas known as Malbhum. There is no irrigation network to speak of, and the region is served by a small tributary, which often runs dry. The demand for an irrigation system dates back to the pre-Independence era when, having failed to extract the promise of a canal from the British-Indian administration, two youths from the village, named Braja Murmu and Durga Murmu, decided to take matters into their own hands. Having erected a 'bund' or barrier, they made room for a reservoir which would store rainwater.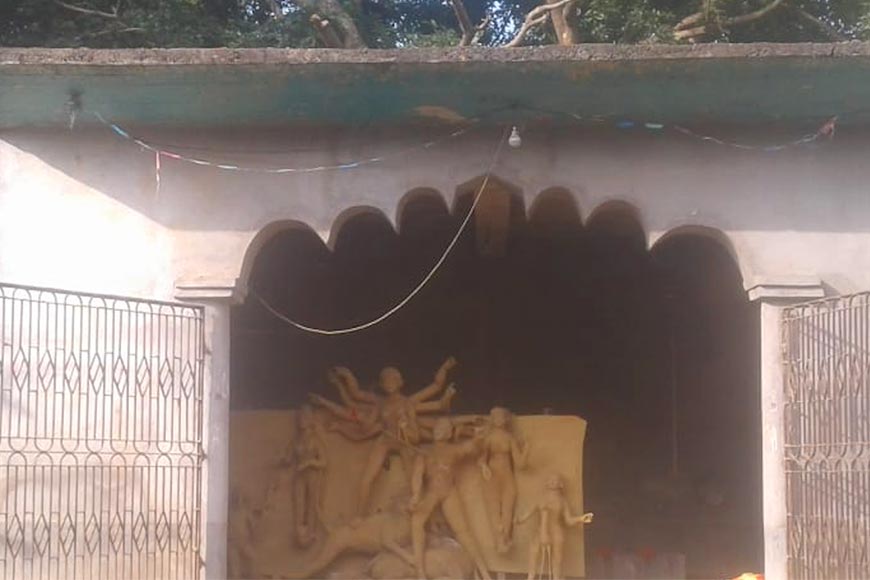 That water was first used to cultivate the fields of nearby Thakurpura village. And from there, as the benefit of the reservoir and canal spread to other villages, Braja and Durga turned into heroes for a poverty-stricken, underprivileged population, gifted with a new lease of life thanks to the determination shown by the duo.
But the canal did more than facilitate agriculture. It became a symbol of the tribal population's fight for social justice. And among the most prominent examples of injustice were the various Durga Puja pandals across prosperous peasant settlements such as Salbaadra, Kasthogora, and Borojol, where Adivasis were not allowed entry.
What is interesting is that idol worship is not common among these tribal societies, but what they objected to was the refusal to allow them to even participate in the festivities. Faced with widespread administrative, social, and communal discrimination, Braja and Durga once again came to the forefront, and declared that they would organise their own Puja, in their own language, wth their own priests.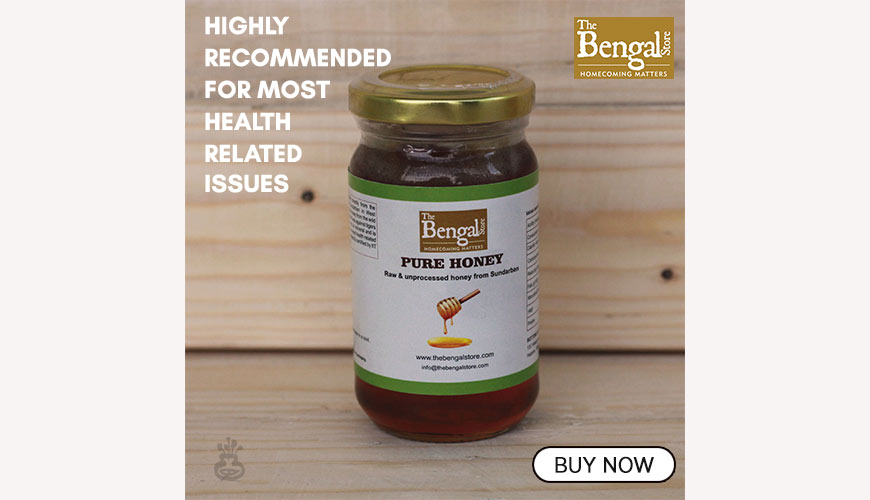 Thus began a social revolution, which initially found expression in a small Durga idol, to be worshipped in the open air, nearly a century ago. Over the years, nothing much has changed, except that the idol is now larger, and villagers have raised funds to gift themselves a modest 'Chandi Mandap', so that the goddess and her family now have a roof over their heads. This year, too, the idol is almost complete, and priest Hopon Soren is ready to perform the rituals.
But change has come elsewhere. Nearly 25 years ago, the government constructed a small irrigation facility in Thakurpura village and named it after Braja and Durga. Their descendants have kept their memories alive, and their Durga Puja remains a symbol of the community's struggle for social justice, a source of hope and inspiration for the residents of Salbaadra panchayat, just like the irrigation project that bears their names.
For those wishing to visit the Puja, an excellent place to stay would be the West Bengal Tourism Development Corporation's Shantobitan Tourism Property or Rangabitan Tourism Property in Santiniketan, from where it would take roughly an hour to drive down to Sulunga.