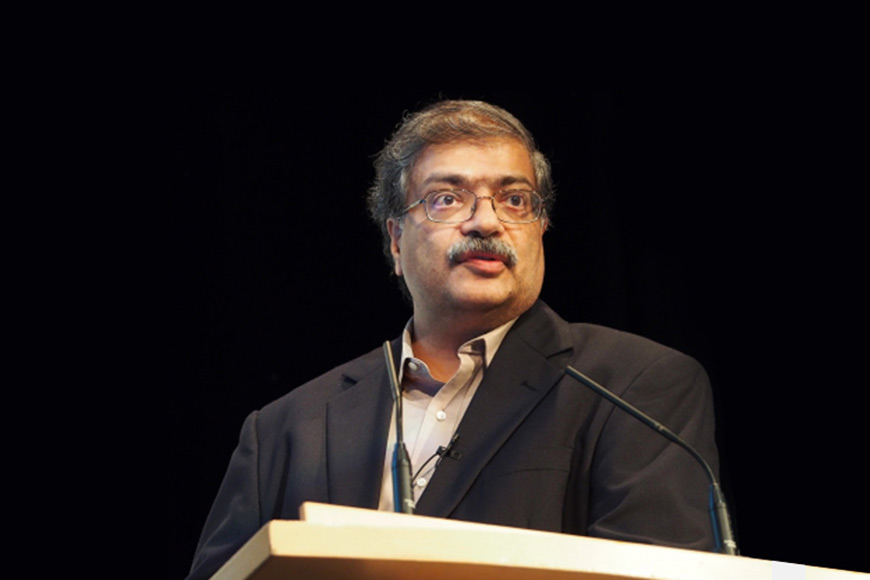 Memories come in myriad flavors, some more potent than others. Emotionally significant experiences tend to be well remembered, and the amygdala has a pivotal role in this process. But the rapid and efficient encoding of emotional memories can become maladaptive — severe stress often turns them into a source of chronic anxiety. What are the cellular and circuit mechanisms underlying these powerful emotional symptoms?
One of the world's most renowned scientific research establishments, the European Molecular Biology Organization (EMBO) that promotes research in life science and enables international exchange between scientists, recently honoured Indian neuro-scientist, Dr Sumantra Chattopadhyay for his lifelong exhaustive study and research in the sphere of biological sciences. He is a senior professor at the National Centre for Biological Sciences (NCBS) and director of Centre for Brain Development and Repair in Bengaluru. EMBO has conferred on Chattopadhyay, an associate membership for his scientific study and research.
Chattopadhyay, who hails from Santiniketan, is known in the scientific fraternity by his pet name, Sona. He is the first Indian neuroscientist and the first Bengali so far to receive this prestigious award. This is a rare feat and adds a feather in the cap of Bengal for its contribution and advancement in the scientific field. So far only four Indians have been the recipient of this honour, offered by EMBO including Dr K. Vijayraghavan, who is currently working as the chief scientific advisor to Prime Minster, Narendra Modi. Ever since its inception 57 years ago, EMBO more than 1,1800 scientists from the world over joined the organizations and out of them 88 are Nobel Prize recipients.
How does it feel to receive the prestigious award and the recognition from a niche global organization? Chattopadhyay is happy indeed more so because he has been doing all his work for the past 22 years from India. He did not require to go abroad for his research. He says he is indebted to his bright young Indian students who join the centre from different parts of the country including Bengal and work diligently on various projects at the laboratory. He dedicates his award to his devoted students and says it is a recognition of their hard work, and dedication.
The annual list of new members of EMBO was announced from its headquarters at Heidelberg, Germany. Sumantra Chattopadhyay's name tops the list of the 11 associates named this year. Professor Maria Leptin, director of EMBO who leads research groups at the Institute of Genetics, University of Cologne and at the European Molecular Biology Laboratory in Heidelberg, in her welcome address said, the new members who have been inducted in this prestigious institution, have been working tirelessly to promote molecular life sciences in Europe and worldwide . She said, the new members will be joining the existing group to scout for bright and dedicated working in the various branches of biological research, explore newer avenues of research and enhance the quality of work globally.
This is the work that Chattopadhyay aka Sona has been diligently doing for years at his lab. He has been researching on 'Fear' for years. His vast sphere of work not only encompasses stress, emotion and memory but also on post-traumatic disorder (PTSD). He has unearthed the key to many complex mysteries of the brain and has shown the difference in the damage caused due to pressure in the brain's hippocampus and prefrontal cortex (PFC) and how different they are from the changes that take place in the amygdala from exposure to severe or persistent social stress that may lead to the development of psychiatric disorders such as anxiety and depression. These mood disorders are associated with structural alterations of neural architecture in limbic brain regions that control emotion, mood and cognition.
The hippocampus is a brain structure embedded deep in the temporal lobe of each cerebral cortex. It is an important part of the limbic system, a cortical region that regulates motivation, emotion, learning, and memory. The prefrontal cortex (PFC) is the cerebral cortex covering the front part of the frontal lobe. This brain region has been implicated in planning complex cognitive behavior, personality expression, decision making, and moderating social behaviour.
The amygdala is an almond-shaped set of neurons located deep in the brain's medial temporal lobe. Shown to play a key role in the processing of emotions, the amygdala forms part of the limbic system. Moderate to severe social stress appears to stimulate plasticity and neuronal growth in regions of the amygdala, whereas the effects in the hippocampus and prefrontal cortex tend to be opposite. A major focus of the current review is to characterize social stress induced structural changes in these brain regions, aiming to provide insight in pathways and factors that underlie behavioral effects of stress and depression. Chattopadhyay's research has brought within its purview autism, a serious developmental disorder that impairs the ability to communicate and interact. Autism spectrum disorder impacts the nervous system and affects the overall cognitive, emotional, social and physical health of the affected individual. Chattopadhyay is now immersed in his latest project to create new brain cells from stem cells and repair the damaged tissues and cure autism. He is confident of a solution in the future.

Story Tag:
Neuroscientist, Education