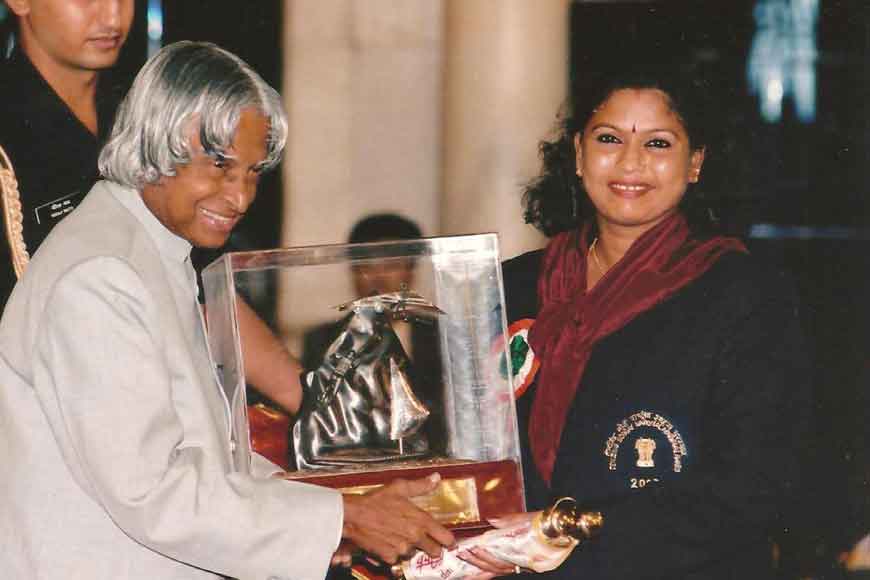 SAHELI MITRA & SREEMOYEE BHATTACHARYA
She is best known as someone who crossed the English Channel, and then turned a national and international swimmer, at a time when most in India could not even think of taking up swimming as a sport. Today, she looks a bit frustrated as she has knocked from pillar to post, but has got little help to set up a swimming academy. Is India and Bengal, not interested to churn out world-class swimmers? World famous swimmer Bula Chowdhury in a candid interview to GetBengal
• You swam the English Channel in the 1980s, when no Indian could even think of such a feat. How has swimming as a sport evolved since then?
When I started swimming, I did not even have a clue as to what a track suit is all about. I started from those times. Since then there has been multiple changes in my life as well as in swimming as a sport. I have won various national and international medals, people called me the best swimmer and so on. The journey has been long though. The authorities are taking up the sport of swimming seriously these days and facilities for swimmers have increased in number. Even special opportunities are given to women swimmers, though their numbers are fast dwindling. Strangely, young girls from Bengal or India are not showing enough enthusiasm to take up swimming as a serious sport. Facilities have increased, but significant improvement and development like in other sports have not taken place that could have helped produce world-class swimmers by now.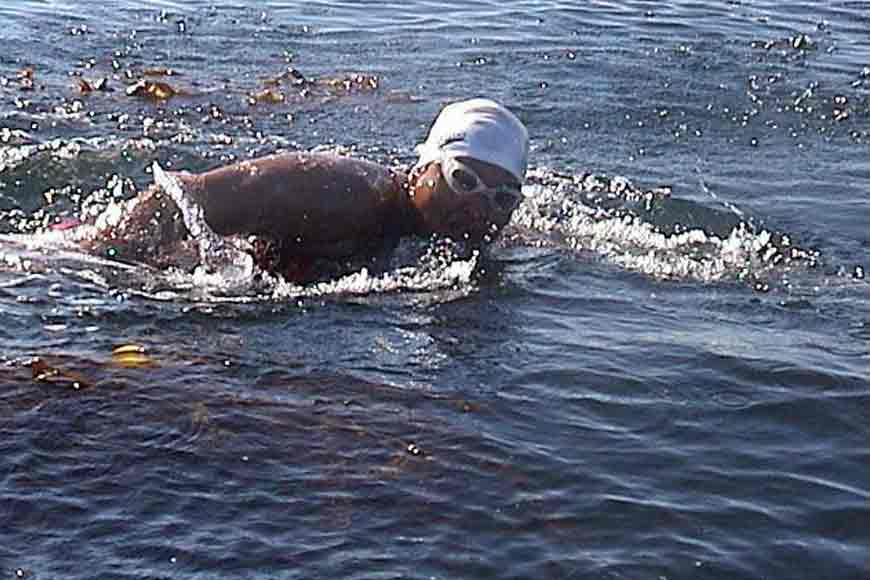 • Coming from Bengal, a land of rivers and waterways, where every village child knows how to swim, why do you feel we do not produce a large number of national level swimmers?
The main reason is politics, everywhere in India, which is absolutely detrimental to any sports. Swimming clubs fight among themselves, instead of trying to create an environment where from an early age, a child can be groomed with all facilities. We are in the same position as we have been 35 years ago. Amateur swimming and professional swimming are different. A friendly atmosphere is imperative when it comes to development of any sport. Clubs must indulge in a healthy competition without considering each other as rivals. Enough job opportunities must also be created for swimmers, so that they feel their future is secured. Only then can we take swimming to the next level.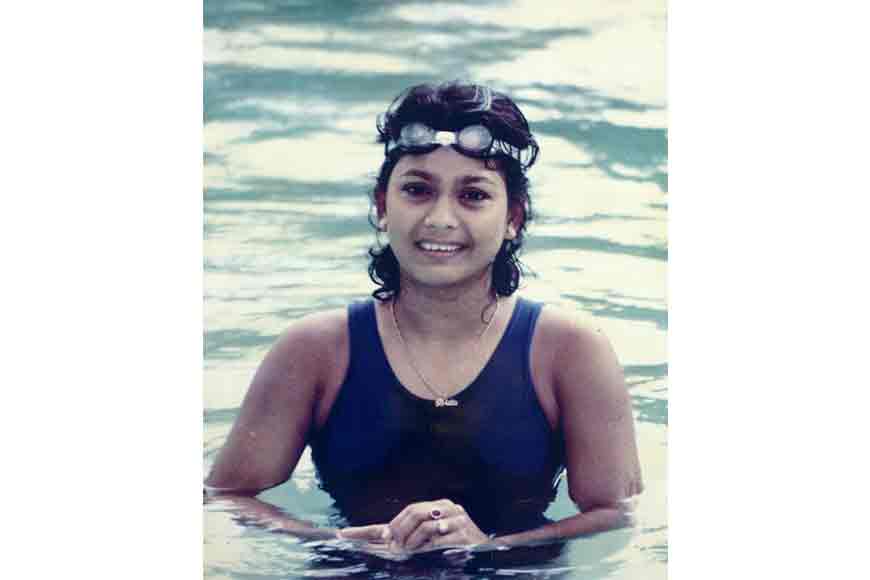 • At the international level, India is doing good in games like archery, cricket, shooting, badminton and even tennis. But why could we never produce world class swimmers?
In every other sport, there is money, fame and glory. If we cannot promise that in swimming, we cannot expect people to be interested. Professionalism is essential. Gone are those days when we could treat swimming as an amateur sport. There is also a lack of infrastructure. World class coaches are needed, or coaches qualified enough to train. Little do people realize that swimming is a mother game and it should not be neglected. Corporates must give this a serious thought and bring out sponsorships and scholarships to help even promising swimmers from villages and districts to grow to the international level. If sports like cricket and football get so much sponsorships, then why not swimming? Each time, I read about youngsters dying by drowning, because they did not know how to swim, I feel so sad. After all, swimming is one of the basic sports and every child should be taught. Knowledge of swimming can save lives. It is about time that Indians realize the importance and significance of this sport.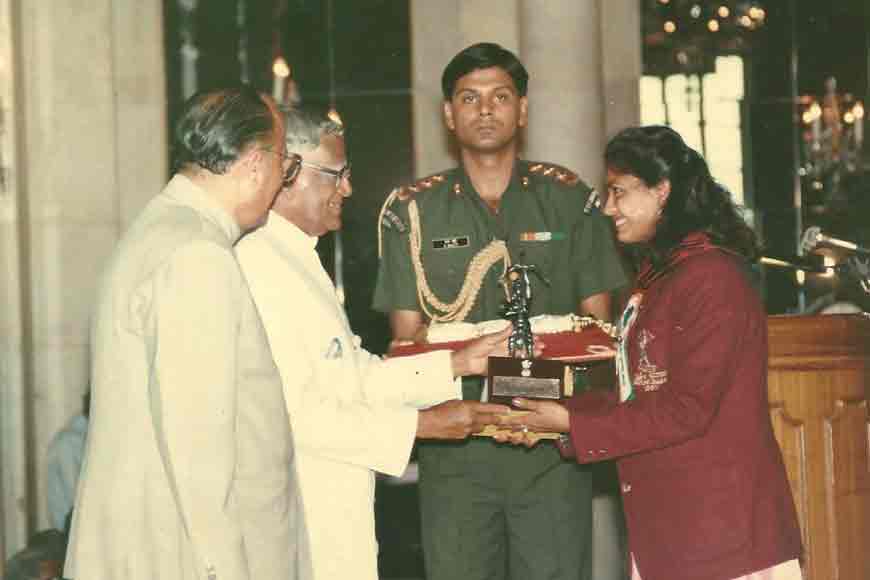 • Which swimmers from Bengal have left a mark in recent times?
In recent times, there has hardly been any noteworthy performances. Previously, there were many like Sanjib Chakraborty, Abhijit Ghosh, Ila Pal, Supriya Sardar. If you talk about now, the only name I can think of is Supriyo Mondal from Kolaghat. He has earned a medal in Commonwealth Games. Presently, he is living in in Bangalore. According to me, he is the best in recent times.
• As an Arjun awardee, do you feel you can do more to train youngsters from Bengal in swimming? If so, what are your plans?
I would not say that it is a plan. It is much beyond that. Opening a swimming academy is my dream. Our state is in dire need of such an academy. I have been trying very hard to work on my dream and looking out for a place to do so. But so far nothing has worked out. Here I am sitting with four President Awards, but not being able to do anything significant for aspirant swimmers. I really want to do something useful for the generations to come. I will keep trying and hope someone will help me, be it corporates or even the government.
• Do you still swim? How were you attracted to this sport as a youngster?
Yes, I still swim. Since childhood, I was really fond of water. There was a pond near my house. My father started teaching me swimming when I was two years of age. I loved swimming and never wanted to come out of that pond. My father realized my love and made me join a swimming club. That is where the coach realized my potential and I gave myself up to the magic of water.
• What led you to even think of crossing the English Channel in the 80s. Who was your inspiration?
In the world of swimming, crossing English Channel is the ultimate thing to do. Wherever I went to compete, be it Chennai, Trivandrum, Mumbai, I was the first one to jump into the sea water and never felt scared of the vast sea or oceans. I was a champion every year in club swimming, my record was unbroken for 21 years, then went on to become a national champion for ten consecutive years. I was getting bored. I was breaking my own record every year. I wanted to do something thrilling and create history. That was inspiration enough to attempt to cross the English Channel and that's what I did. Next, I went on to cross all the seven channels. One success led to the other.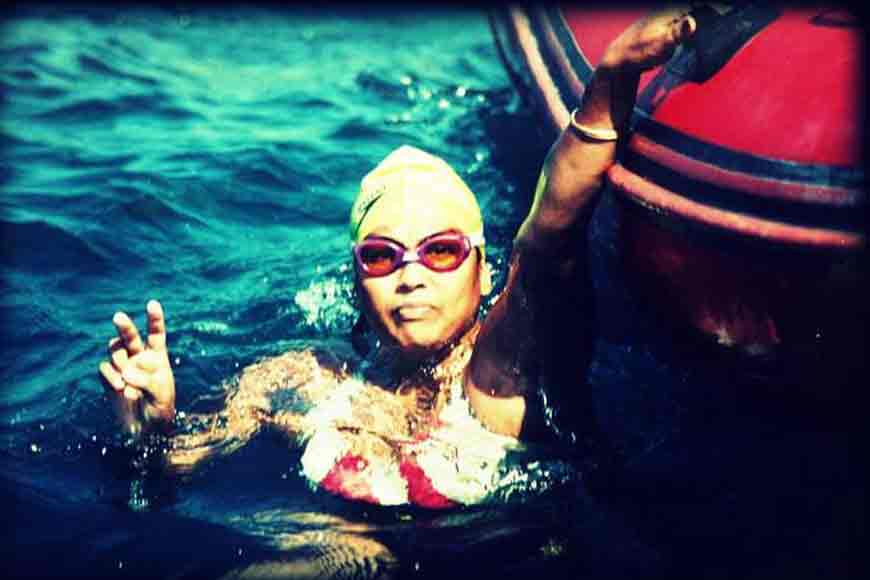 • How were swimmers in India trained in those days?
I was trained to swim in ponds and ofcourse the mighty Ganga. The children of today at least have better swimming pools. When I went with the Indian team, we travelled second class train. Today, swimmers have the privilege of flying, necessary equipment including track suits and shoes. Yet, I shall again say we need to nurture young kids, develop their love for swimming and also we need better training facilities and coaches.
• How do you think you can inspire the present generation of swimmers?
I really want to leave no stone unturned to develop this sport in our state. I would really want my dream of opening a swimming academy to turn into a reality. This academy would not just be confined to a swimming pool. All the required facilities will be available under one roof.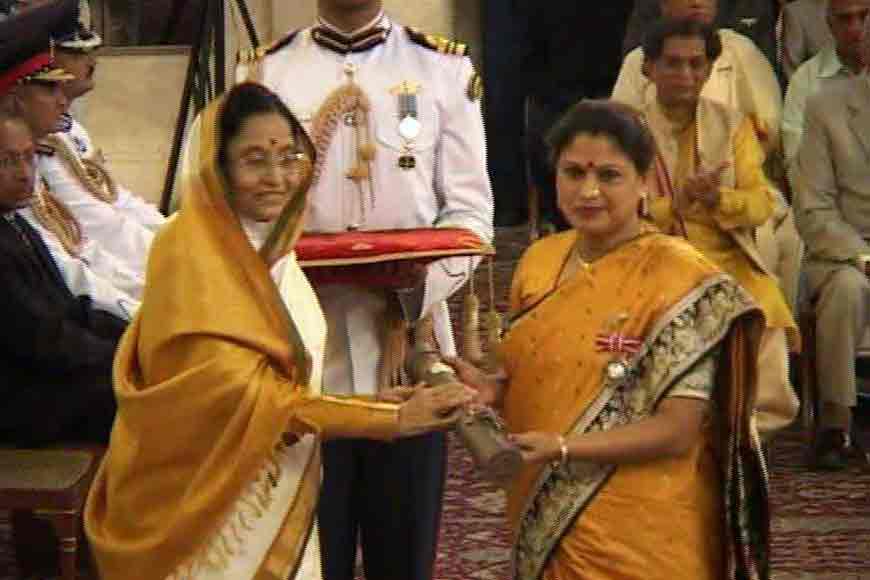 • Your advice to young swimmers from Bengal
People who love swimming must come forward and embrace the sport. Be prepared to work hard and endure the associated pain. As they say, 'there is no pain without gain.' Swimming is not an easy sport. If you think it is easy, it will be easy and vice versa. Irrespective of the facilities, keep trying and not feel defeated.