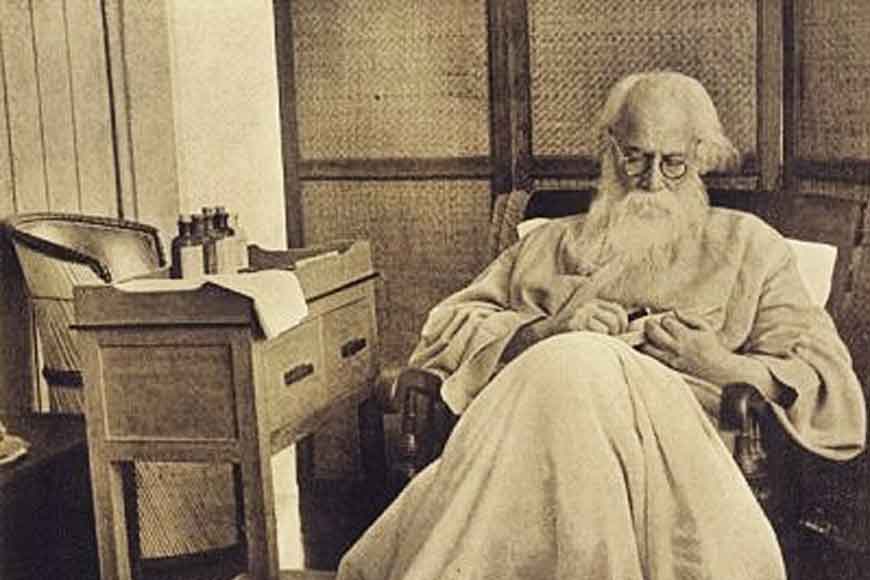 A photograph of Rabindranath Tagore taken at the age of 40, shows him sitting under a large tree craving for solace in the midst of nature just as he was seeking the meaning of our existence. The Man-Nature interface is one of a Trinity in which the Creator is at the apex. The Creator or the Creation through a phenomenon called the Big Bang had given rise to both Man and Nature, and hence the interfacing of these two entities would inevitably have to relate to the Almighty. There us no better way of doing this than through the numerous songs of Tagore.
How did Tagore address this issue? He incorporated it within the curriculum that gave birth to a remarkable model of education that is so topical in today's troubled world. He began a Brahmacharya Ashram in 1901 in Santiniketan, geographically far away from the British Calcutta, so as to begin afresh a form of education that will be free from the shackles of imperial biases and will be rooted in our ancient Eastern thoughts, emanating from the Upanishads and the Vedas. He introduced outdoor classes so that the disciples would imbibe the rudimentary scientific concepts of the Man-Nature interface.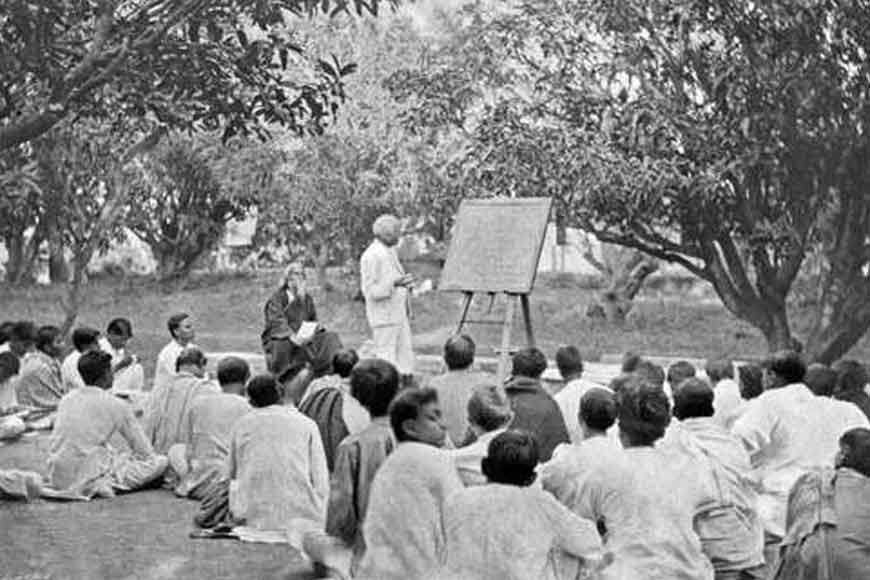 At Patha Bhavan, there were no blackboard teachings but animated discourses that included music, dance, painting etc. The Basantotsav is one such important event in the Visva Bharati calendar that institutionalizes Gurudev's idea of holistic education which incorporates in a ritualistic manner the onset of the beautiful season of Spring. Students' educational excursions were designed within the curriculum to further enhance awareness amongst the young children about the marvels of Nature. In fact, one of the reasons behind Tagore's decision to create a university in Birbhum was indeed the sharply discerning changes that one witnesses with every change of season --- summer, monsoon, autumn, fall, winter and spring.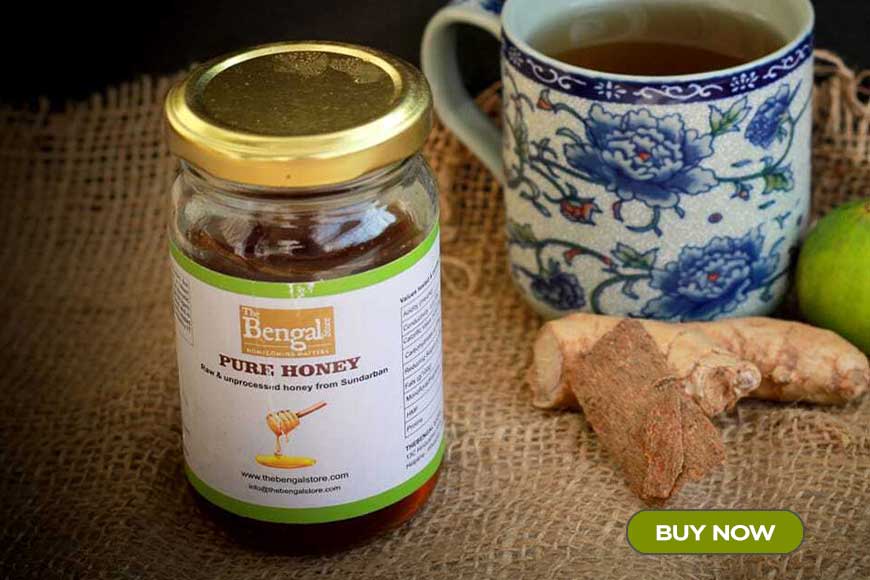 The season of summer in Birbhum is scorching and he writes the song:
Darun agnibaan re/ Hriday trishaay kanpe re
However, Gurudev found enchanting beauty and salvation through Nature, because hot summer days were followed by Norwesters when:
Jibon jokhon shukaye jaye/ Karunadharay esho
The rainy season or Barsha, like the Spring, evoked romantic responses when the Poet penned numerous songs
Megher pore megh jomechhe or Aji jhoro jhoro mukhoro bador din e
Suddenly one fine morning the sky clears and he observes captivating clouds in the backdrop of a clear blue sky with the picturesque Kaashbon.
He writes: Amra bendhechhi kasher guchho
The autumn ended and brought in its wake the fall season (Hemanta) which in a way combined a bit of three seasons, autumn, winter and spring and that finds expression in
Hemonte kon Basanter Baani
Bolpur being about 160 km north of Kolkata faces a severe winter, when the temperature in Sriniketan drops to 4 degrees inspiring the bard to write:
Sheeter haoyar laglo nachon amlakir ei daale daale/ pataguli shirshiriye
And finally the crescendo, the Queen of all Seasons – the Spring figures in innumerable love songs of Tagore
Boshonte phool ganthlo amar joyer maala…. Aaji dokhino duar khola
Tagore always attempted to engrave in the minds of students the significance of Man-Nature interface by instituitionalising structured functions as part f regular academic activities of the University.

(Inspired by A Random Walk in Santiniketan Ashram by Sushanta Dattagupta and other related publications on Santiniketan)
Story Tag:
Rabindranath Tagore, Nature