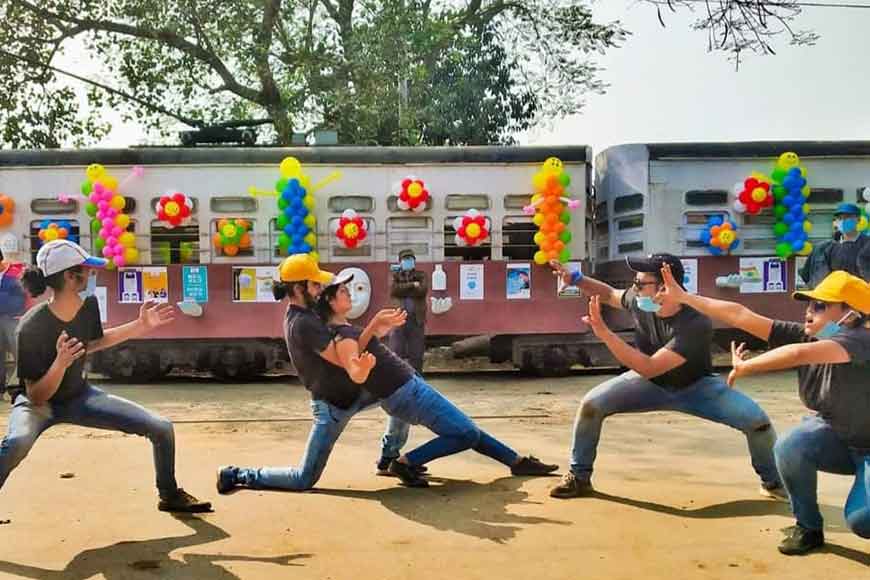 The year that has just ended will perhaps forever be known as 'the Covid year'. Rightly so, because the world talked about little else for 12 solid months. The good news is, 2020 taught us to survive, to set priorities, to conquer fear, and to impose restrictions on ourselves. The somewhat bad less is, we will have to continue the struggle in 2021. Which is where Kolkata's Covid Care Network (CCN) can help.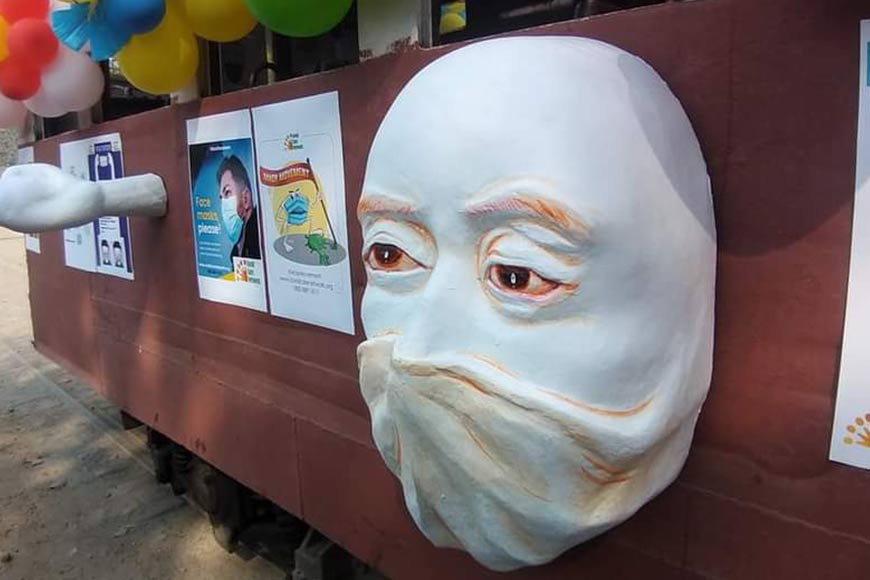 Comprised of more than 200 members, Covid Care Network is a non-profit body which has brought together some of the city's most distinguished names, from mountaineers to models to doctors. Alongside them are medical students and interns, too. While their primary purpose is to help Covid patients in dire need of help, they are also working to spread Covid awareness among as many people as possible.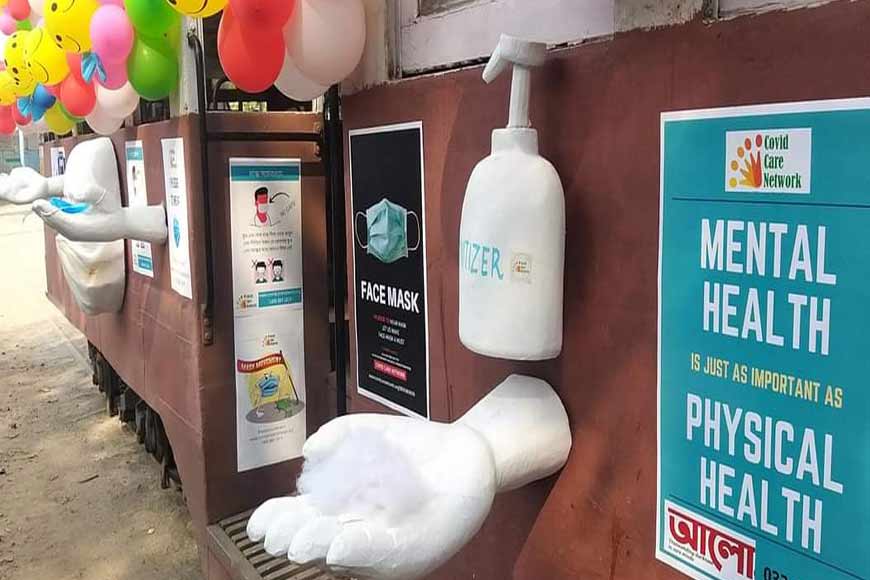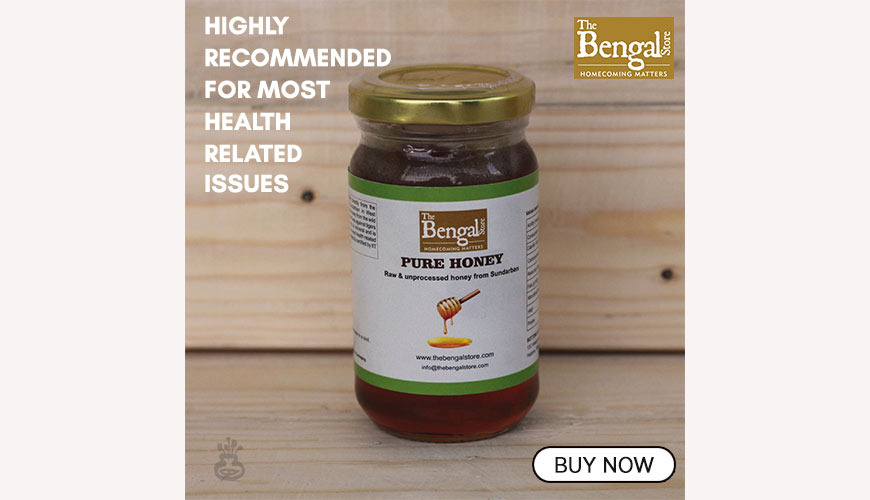 Yesterday and today, straddling the end of one year and the beginning of another, CCN have organised a 'Mask Movement Tram Parikrama', which they have labelled as "an unprecedented event on Covid awareness using tram… perhaps for the first time". Beginning at 10.00 am and continuing up to 5.00 pm, the initiative involves using a tram to spread awareness about the importance of wearing a mask to prevent Covid-19, a fact that plenty of people still appear not to have realised.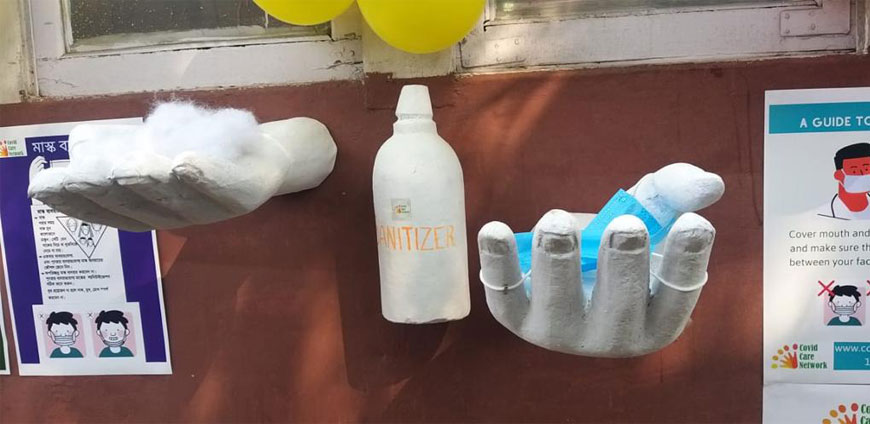 In a press statement, CCN have said,

"Covid Care Network takes this responsibility to infuse the sense of awareness to the people at large, which is going to be launched across 10 districts."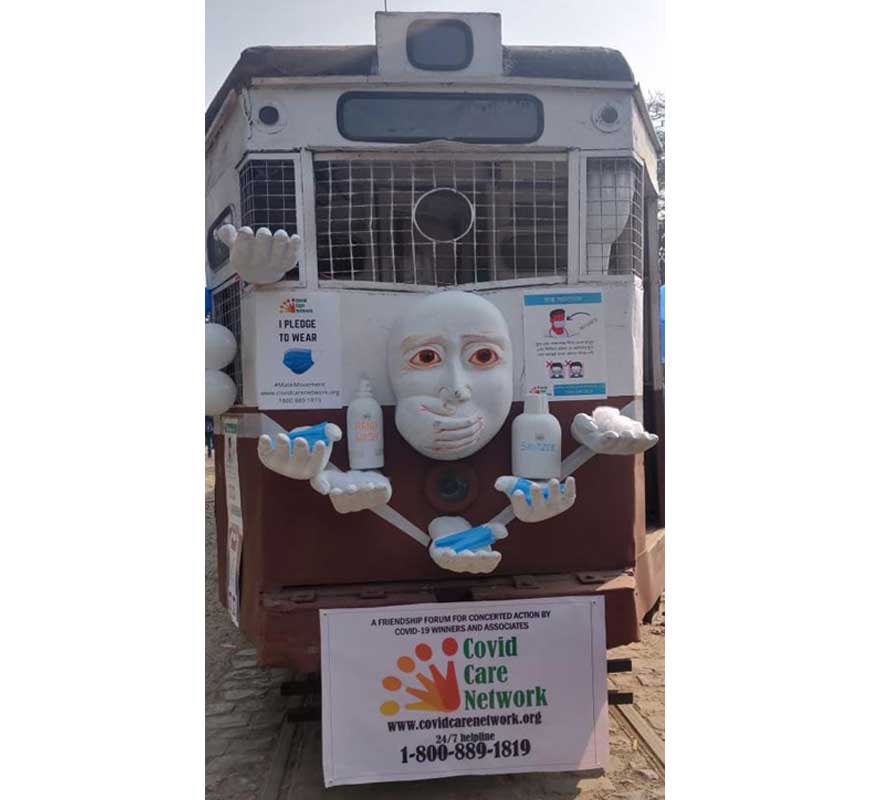 The tram has been decorated by noted fashion designer Tejas Gandhi, and its route will traverse Esplanade, Shyambazar, and Gariahat. Apart from the ride, the event will also feature street plays and musical performances by distinguished artistes. Most of this will be broadcast live on Facebook. Among the notable guests are Dr Abhijit Chowdhury, Dr Partha Sarathi Mukherjee, Dr Yogiraj Ray, theatre personality Debshankar Halder, model Madhabilata Mitra, mountaineers Satyarup Siddhanta and Debasish Biswas, and many more.