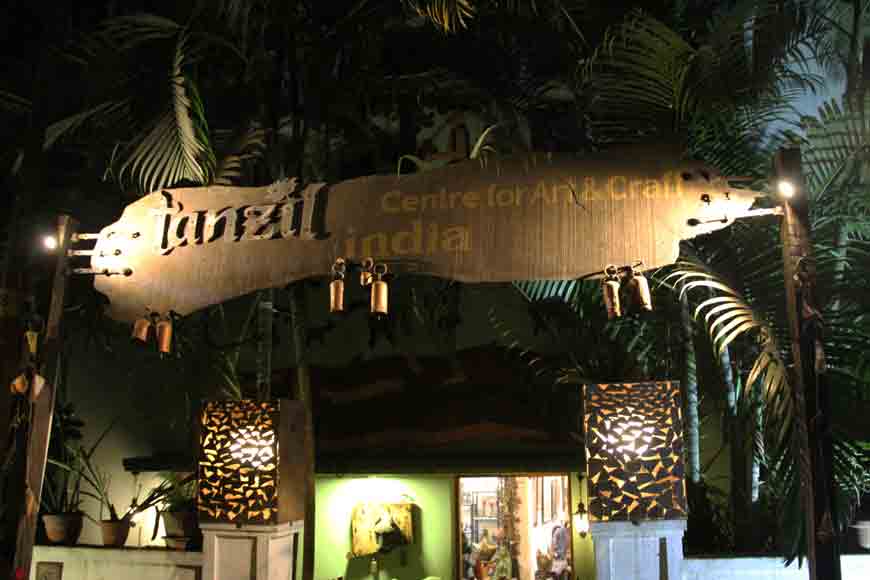 Near Shyambati Market in Santiniketan, stands a quaint boutique store and also a vibrant café which serves quintessential Bengali dishes. Tanzil and Café Pyala happens to be the new hotspot of Santiniketan. It all started around Poush Mela 2015 when two friends Sanghamitra Ghosh, a resident of Santiniketan and actor Badshah Maitra came together with the new idea of starting something ethnic in view and in taste.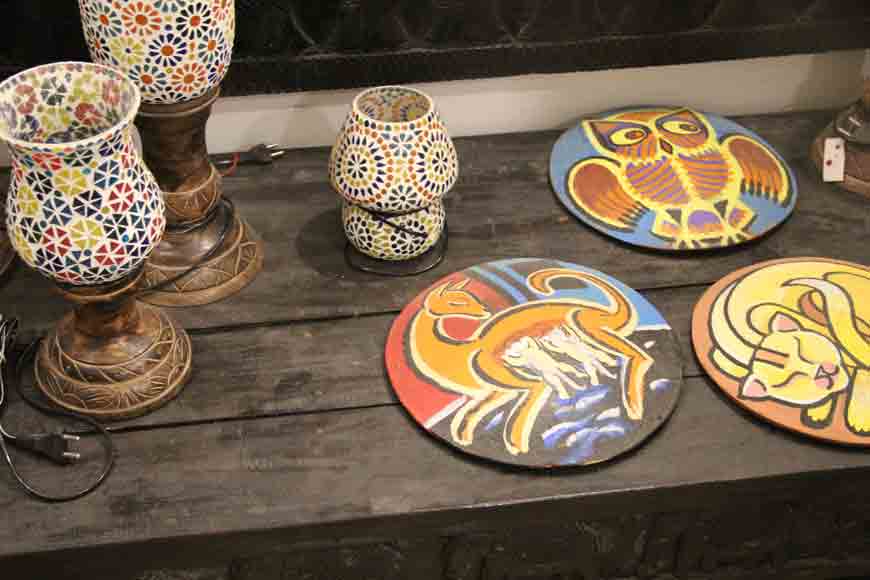 Beautiful lampshades and artworks at Tanzil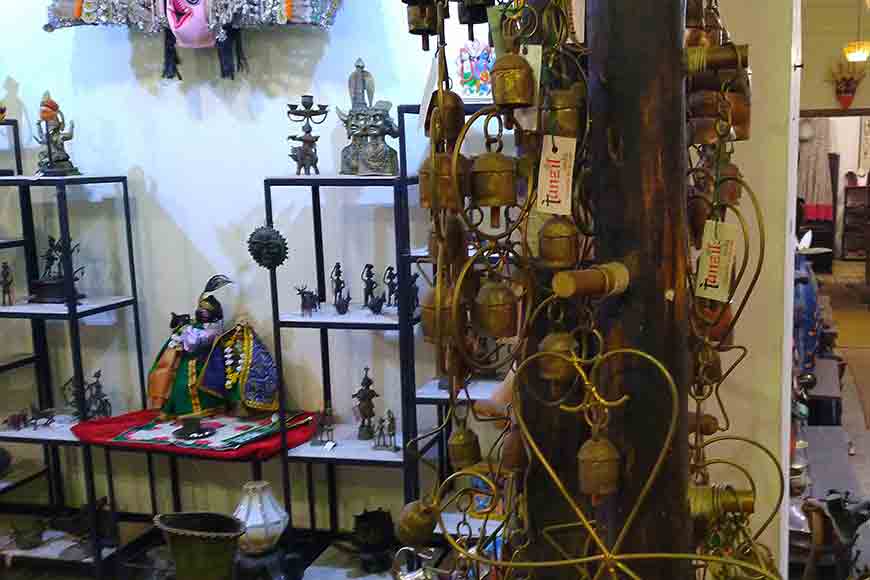 The antique cowbells
On 4th February, 2016, Tanzil was born. The idea itself was so attractive, that many of their friends came forward to help and make the store popular. Badshah's wife, Manisha, has been constantly supporting them to build up this store. Sanghamitra's friends in Santiniketan have also helped them. Initially, the café was not there. People started visiting the store and suggested that they should organize a place to sit and have a cup of tea. Thus, started Café Pyala. Initially, the café was put up behind the house in an elaborate way but due to unavoidable circumstances, it had been relocated near the entrance.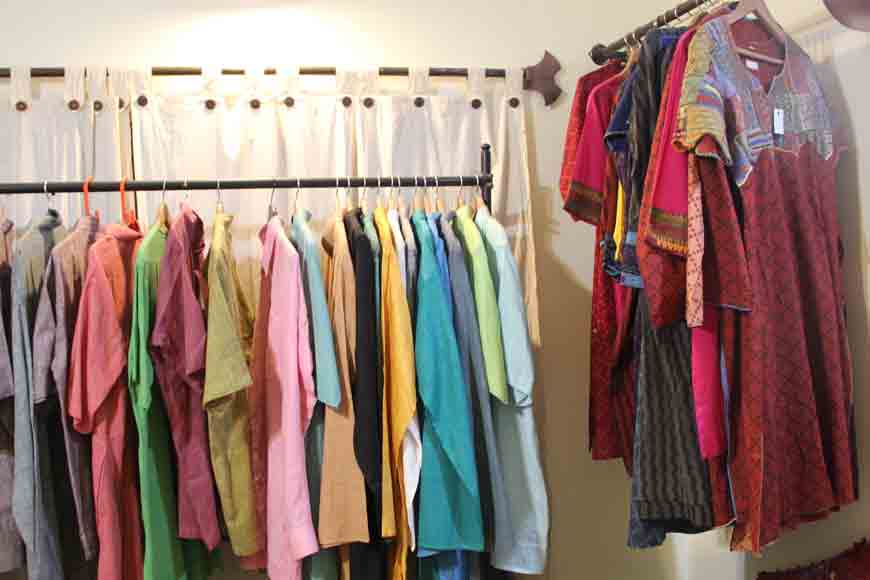 The apparel section at Tanzil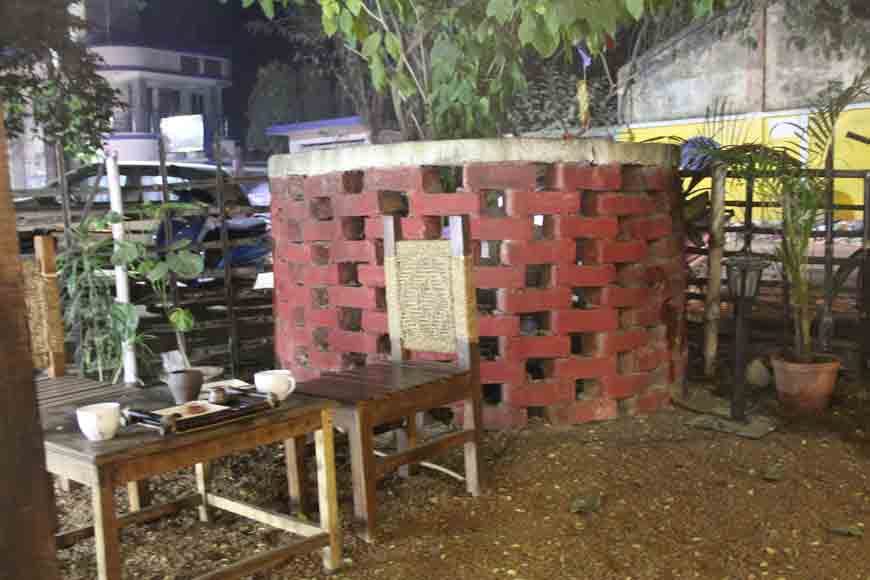 The cafe
The café menu is rather enticing with quintessential Bengali snacks on offer. Try out their yummy mutton ghugni, chicken chop, egg chop and stock it up with cups of steaming tea or coffee. The store has on offer many old traditional crafts from all over India, some of which are 300-400 years old. For example, the cowbell from Kutch, Gujarat, is a craft which is near about 1000 years old, iron crafts from Bastar, Dokra of Bengal, has come from the times of Indus Valley civilization. The store keeps apparels too. The handloom sarees are their own productions. So next time you feel tired walking down lanes and bylanes of Santiniketan or even the Shonibarer Haat, do drop in at Tanzil and Pyala to give some rest to your tired bones.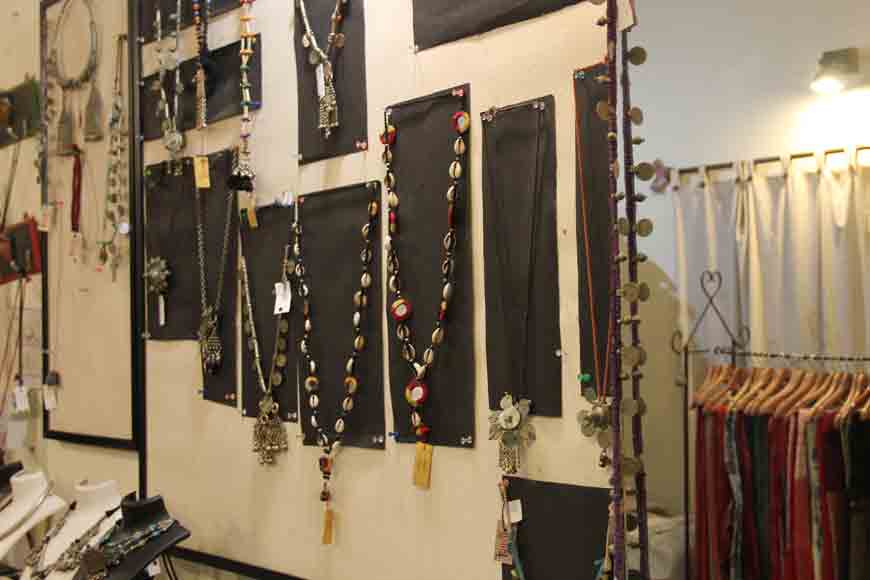 The jewellery section