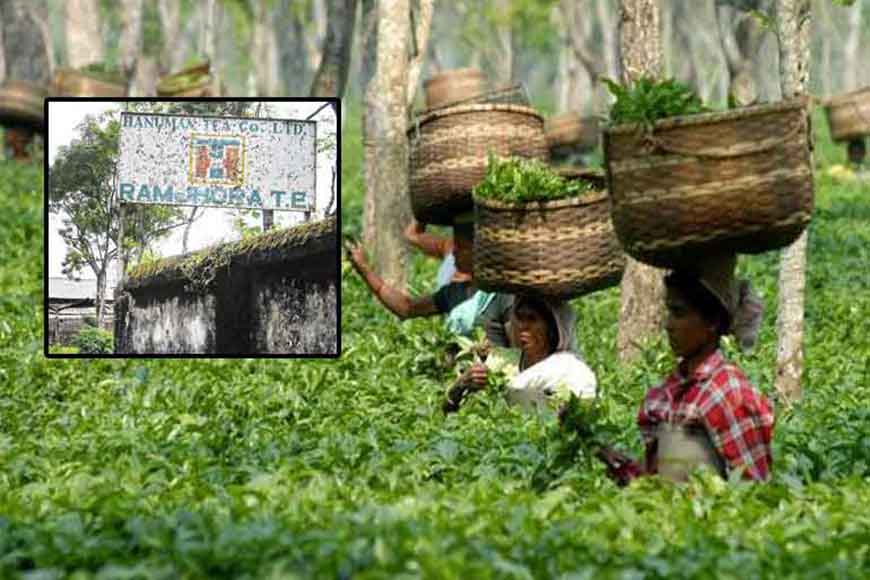 Ramjhora Tea Estate, located at Alipurduar in the Dooars region, reopened and 977 workers, who lost their jobs, were reinstated. The tea estate had closed on February 28 this year. The state labour department's joint labour commissioner, North Bengal, Chandan Dasgupta informed, a meeting was convened in his office where representatives of 10 labour unions met the owners and after discussions, differences on major issues were resolved and the decision to re-open the tea estate was taken.
Ramjhora tea estate was under tremendous financial stress. The annual production of the gardens used to be a whooping 10-lakh kg once but had come down sharply to 2.5 lakh kg. Labour unrest further compounded the trouble. Stray incidents of gross indiscipline also cropped up forcing the owners to close the gardens. This sudden decision was a blow to labourers. The financial crisis, left many of them high and dry. Several efforts were made to settle all issues and re-open the gardens.
The joint labour commissioner informed it was settled that the estate owners would clear all financial dues of the workers including their salary. Prior to the closure, the owners were cheating on the workers and flouting rules set by the state government. The government has fixed the daily wage of a labourer at Rs 132.50 but the estate owners were paying each labourer Rs 122 only. Henceforth, the owners agreed to pay at the rate fixed by the government. Decision was also taken to plant new tea bushes in 50 hectares annually.
Until now, some of the large tea estates of North Bengal including the ones at Bandapani, Madhoo, Dheklapara, Kumlai, Manabari and Panighata are closed. A couple of small gardens have a similar fate. Efforts are being made on to reopen all these tea estates. However, following the state government's policy, the food department has ensured a regular supply of rice and wheat to all the families who are out of work due to closure of tea estates.
Original Article written by Bongodorshon Information Desk
on
www.bongodroshon.com
Translated by