The Danes have left their architectural imprint on Serampore, the Hooghly township once known as 'Frederiksnagar'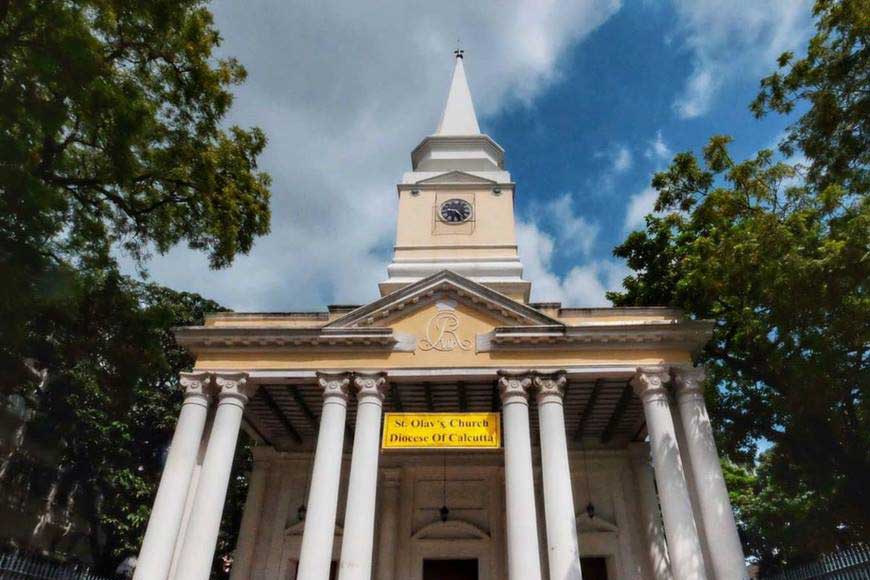 St Olav's Church
From 1755 to 1845, the town of Serampore (pronounced in Bengali, as Srirampur) in Hooghly district was known as 'Frederiksnagar', in honour of King Frederick V of Denmark. This, of course, was because Serampore became a Danish colony in the early 18th century.
Since a complete history of Serampore is not the purpose of this article, it is enough to say that Serampore has an ancient past, dating to the pre-Mughal era, and the Danes weren't the only Europeans to use the area around the town to build trading outposts. Between the 14th and 18th centuries, the French, Portuguese and Dutch, all established trading outposts or 'kuthis' and were involved in trade and commerce.
However, in 1755, the Danish East India Company sent a representative from its Tranquebar (known today as Tharangambadi in Tamil Nadu) office to Nawab Alivardi Khan of Bengal, to secure a 'parwana' (district jurisdiction) allowing them to do business in Bengal. They were granted the 'parwana' in exchange for Rs 50,000 in cash to Alivardi, along with several gifts. They acquired three bighas of land at the settlement called Sripur on the riverfront, and another 57 bighas at Akna (a densely populated settlement during Mughal times) to build a new factory and port, which the Danes administered from Tranquebar.
In Bengal, the Danes first settled on the banks of the Hooghly in about 1676, and their first settlement near the town of Hooghly came up in 1698. This first settlement was at Gondalpara, and the spot to this day is known as 'Danemardanga'.
Like all colonial powers, the Danes have left their architectural imprint on Serampore, and thanks to recent restoration initiatives, many of these structures have been renovated to their original glory. Of all the remnants of the Danish habitation in Serampore, perhaps the most magnificent is its churches, such as St Olav's Church (1804). Known locally as Danish Church, it was one of nearly 100 buildings constructed by the Danish administration between 1755 and 1845, at a time when the town was still called Frederiksnagar. The restoration project of St Olav's Church was rewarded by the 2016 UNESCO Asia Pacific Heritage Awards.

The entrance to St Olav's has an open portico of twin columns under a pediment containing the monogram of King Christian VII, who was monarch when the church was consecrated. Above the portico is a bell tower containing a clock. One of the church bells is inscribed 'FREDERICKS VÆRCK ANNO 1804', indicating that it originated from a Danish factory. The architecture of the church is not particularly Scandinavian, rather, it reflects the designs of contemporary churches in British India, inspired by designs popular in Britain, such as St Martin-in-the-Fields in London.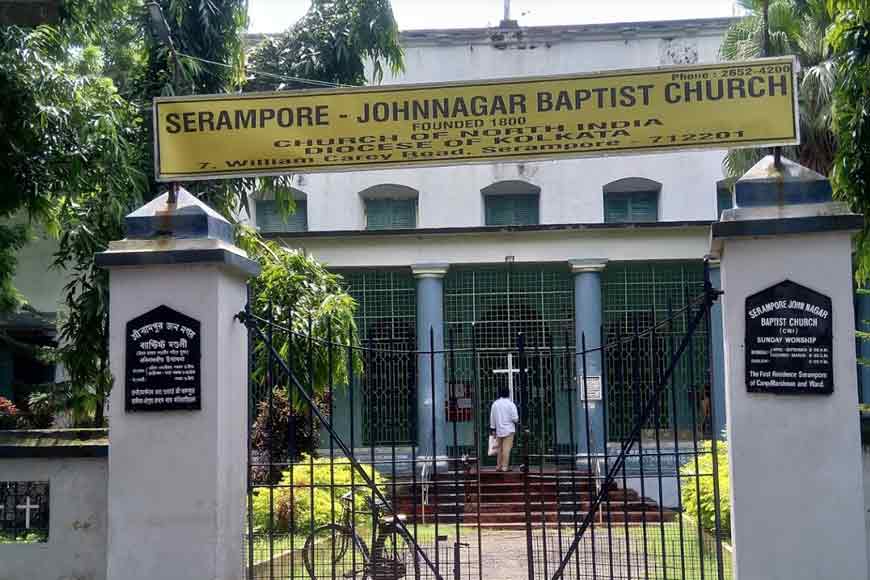 Johnnagar Baptist Church
Yet another remarkable place of worship in Serampore is the John Nagar (or Johnnagar) Church, which tells the story of the indigenous church movement in Bengal. Though not strictly a Danish construction, it fell under their province. Early in the 19th century, Baptist missionaries were eager to build local churches here. After 1822, they established a Christian village called New Serampore, primarily to settle Christian workers of the Serampore Mission.
Johnnagar Baptist Church, earlier known as Carey Baptist Church, was founded by Rev William Carey in 1880. Carey, Ward, and Marshman lived in the parsonage of this church. The river flows in front of the church, one portion of which housed Carey's famed printing press. Carey himself was a scholar who translated the Bible into Bengali, Sanskrit, Oriya, Hindi, Marathi, and Assamese. He also wrote a Bengali grammar and Bengali dictionary. Reverend Krishna Mohan Pal became the first Bengali of Serampore to be baptised by Carey.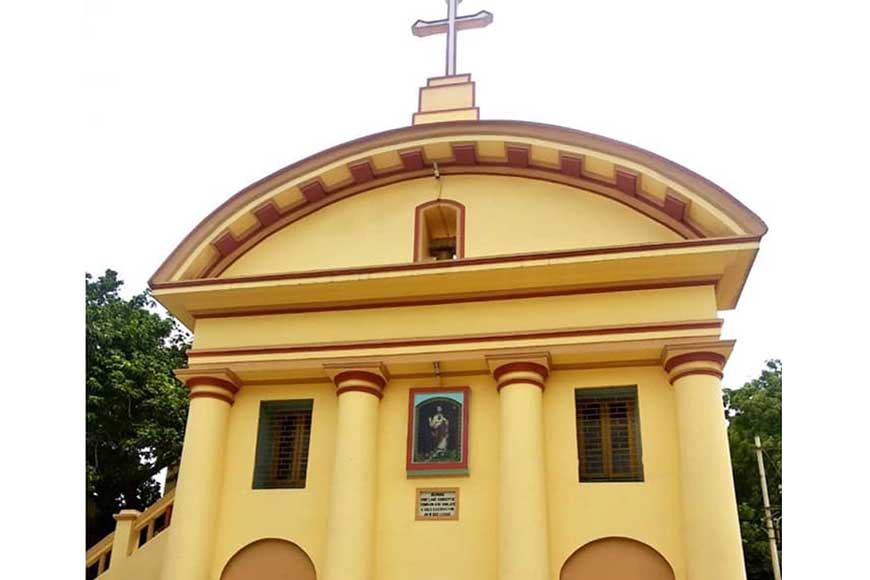 Immaculate Conception Church
The Catholic Church (1764) or, to give it its proper name, Immaculate Conception of the Blessed Virgin Mary Church is yet another, and older, a landmark worth a visit. Unfortunately, written records pertaining to the church are scarce, which is why its history is not clearly known.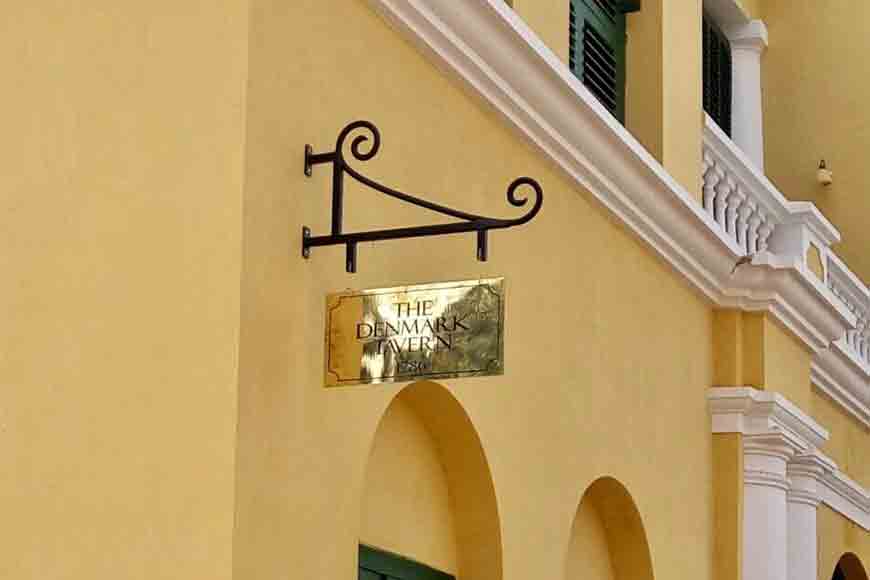 Danish Tavern
Of course, there's much more to Serampore than its churches, and a day trip to this once-picturesque settlement is definitely worth your while. For details on all its tourist attractions, including the Danish Tavern, contact