Historians of North Bengal University have unearthed the fascinating tale of how Darjeeling Mail was once upon a time known as Bullock Train, as it was run by bullocks and at times by elephants during the British era. Darjeeling Mail is one train that is steeped in history. Travel writer Gourishankar Bhattacharya informed that in 1878, the Siliguri Town station was established and one of the earliest trains to run between Kolkata and Darjeeling was Darjeeling Mail.
In those days, this train used to travel through Ranaghat, and then take a route down undivided Bengal, down Ishwardi, Hili, Parbatipur, Neelfamari, Haldibari, Jalpaiguri and then reach Siliguri. The train started from Sealdah station, as it happens these days, but Sealdah was then known as Calcutta Station. In 1915, author E.C. Doj wrote in his book that in those days, Darjeeling Mail was one of the fastest trains of India.
Well-known travel analyst of North Bengal, Raju Bose says in 1881, Darjeeling Mail was taken from Siliguri station to Darjeeling via a narrow gauge and smaller train. But the name of the train remained the same. This train in those days was availed by many great men, including Netaji Subhash Chandra Bose, Swami Vivekananda and Rabindranath Tagore. Later, when New Jalpaiguri or NJP station came up, the train ran till NJP.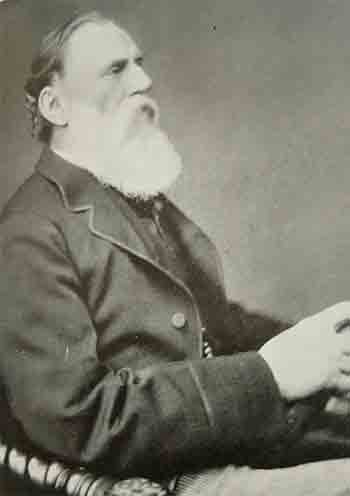 But what will fascinate readers, is how the Darjeeling Mail in 1869, was run by bullocks and was known as the Bullock Train. Sam Bard of Bard Company was in charge of running this train, and he designed a train that could be run by bullocks. But this train did not carry passengers. Instead, it was used to ferry tea leaves in boxes from the Hills of Darjeeling to the plains. This train operated between Sahebganj and Darjeeling. The train had compartments that looked like boxes and it used to halt at various stations to pick up goods. Two bullocks used to pull the train and during monsoon, the train was pulled by elephants. Bard company even bought an elephant with Rs 1300 to run this train and took another on rent. The train even had a guard.
The Bullock Train ran for 14 years. Then in 1881, Darjeeling Himalayan Railways was established. Bard Company still tried to keep their Bullock Train going. But finally they had to sell off the Bullock Train and all they possessed to the British Railways for 20,000 rupees. And that's when The Darjeeling Toy Train was also born.