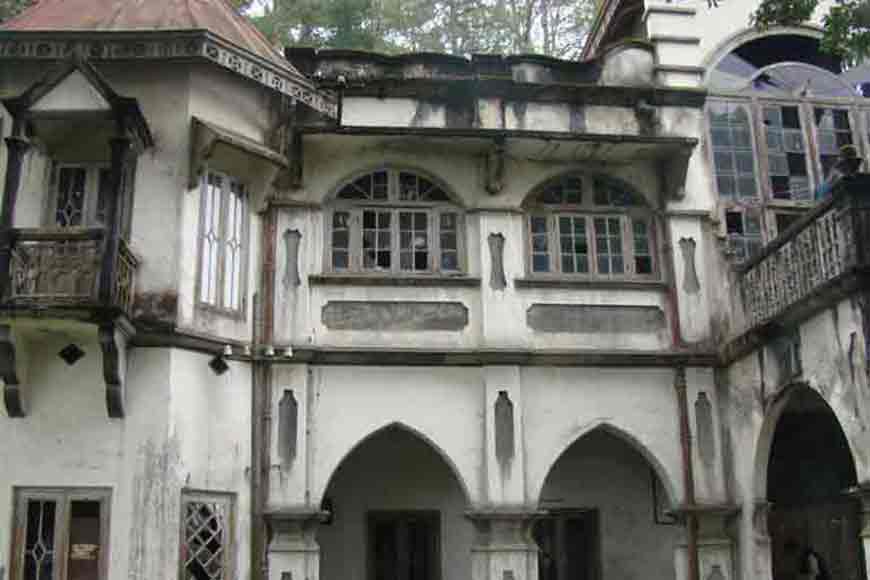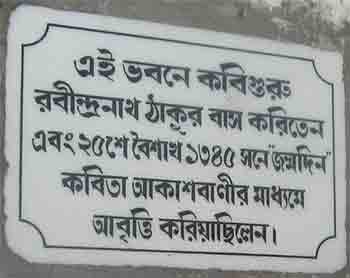 While in the Hills, Rabindranath Tagore not only stayed at Mungpoo, but also at two more houses that are lesser known. These are the Gauripur House and Chitrabhanu. From 1938 to 1940, the Nobel Laureate came to Kalimpong four times. The last time he came was in September 29, 1940, when he fell ill. Brajendra Kishore Roychudhuri of Mymensingh, Bangladesh, who was also the Zamindar of Gouripur, was the owner of that house.The house was located around 1 km away from Kalimpong city on the Ring King Pong Road.
The poet came to this house as a guest. There is no such thing used by Rabindranath at the house anymore. But a plaque says the poet lived here. It was from this house that on 25th Baishakh, 1345, the poet's birthday was celebrated and his recited poetry aired on Akashbani. Tagore spent his 80th birthday at this house.He recited his own poem over the telephone, which was broadcasted. It is said that the introduction of Calcutta telephone communication started at Kalimpong, right after this broadcast.
The historic house has been taken over by the Heritage Commission, but yet no work has started to restore it. A polytechnic college is coming up in front of the house. As a result, sand, stones and construction materials are thrown here and there and the Gauripur House is literally in ruins and stands almost like a haunted house. But who cares! A little away from Gauripur is Chitrabhanu House. The poet wanted to make Kalimpong his permanent residence and in 1941, the land was leased in the name of his son, Rathindranath's wife, Pratima Debi. Rabindranath was present there himself while the house was being built.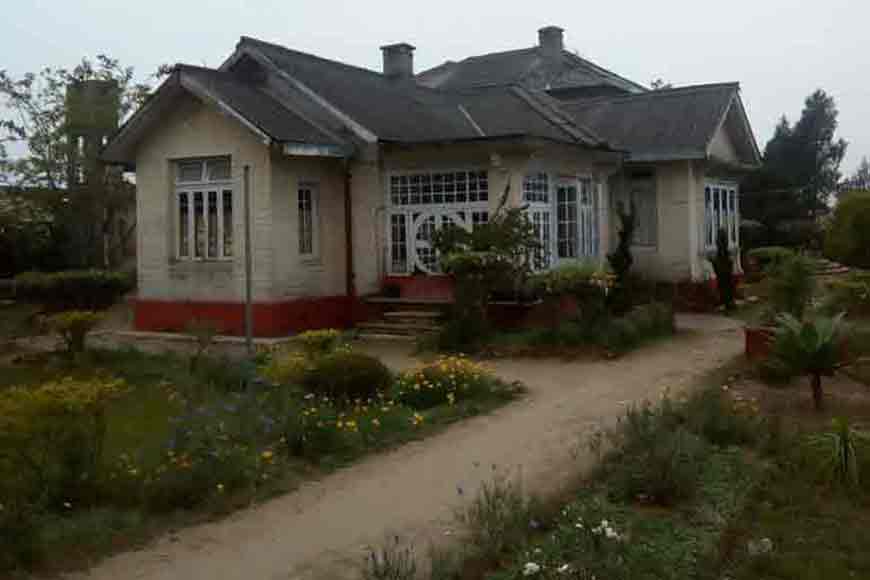 Although the 2011 earthquake damaged the house, it still holds tables, chairs, and everything used by him. Moreover, many of the works of the poet are also displayed. This house is named after Rathindranath's studio, Chitrabhanu.