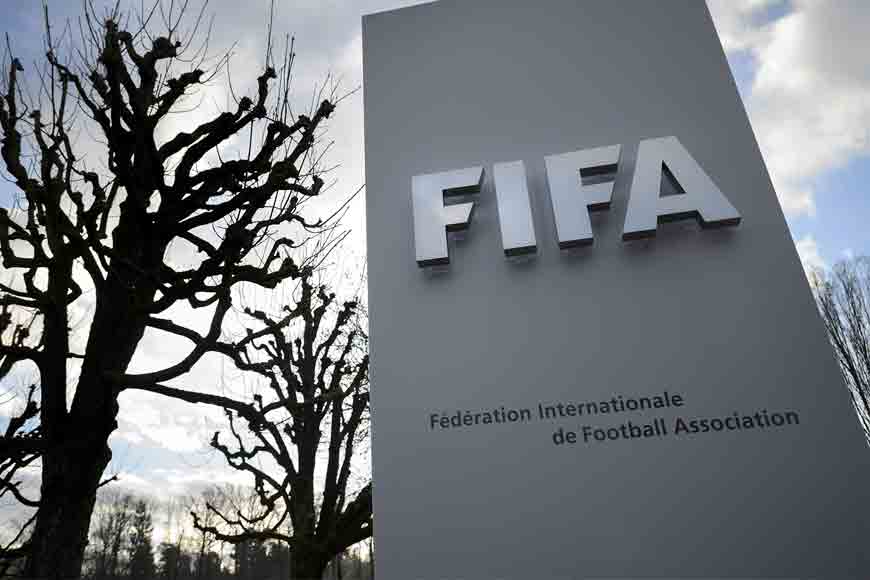 Waves of humanity rising and singing to the tunes of Un'estateitaliana (To Be Number One) across ancient and historical stadiums of Milan, Turin, Rome, Naples. Best of the world's soccer teams sweating, dribbling, kicking and defending goals on fields to the chant of frenzied mobs. Well, this is not a scene from a Hollywood thriller, but a curtain raiser to perhaps the first ever live telecast of a Football World Cup in India. Today, when India and Bengal reels under the football bug of U-17 FIFA World Cup, the first of its kind held in the country, it was way back in 1990, when a social entrepreneur from Bengal, was live broadcasting Italia '90 from football fields of Italy.
Twenty-seven years ago,IndrajitSen from Bengal, and his company Open Air Communications was invited by FIFA at their Zurich headquarters to promote FIFA tournaments in India along with their sole broadcast. So much so, he even signed a MoU, with FIFA stalwarts at Zurich, to bring FIFA matches and their broadcast to India and Kolkata. But just as it always happens in India, even sports, is never free from political interference. Due to red tape and politics among different sports bodies with their conflicting interests, the MoU never took a shape on the fields.
Interestingly, Sen had convinced FIFA to allow exclusive 'FIFA Clinics' and referee training sessions to happenin India. When 27 years down the line an official FIFA tournament hasfinally come to Kolkata, and the match finals are being played here, it is Indrajit Sen's dream come true, even if it means a huge time lapse and a great loss for the last 27 years when Indian soccer could have been taken much forward had FIFA tournaments been allowed entry to India through Sen's company. After all, isn't Bengal always referred to as the Mecca of Football? And who else but a Bengali from this city earned the pride to get exclusive rights from FIFA almost three decades ago?
Sen's companywas the first ever private TV company from India to be given the accreditation and access by FIFA. While in Rome, he connected to the highest level of FIFA officials and went on to Zurich in 1991, settling an arrangement with FIFA. He met Guido Tognoni and Sepp Blatter, secretary and later the president of FIFA. He signed a MOU as Managing director of Open Air communication by which FIFA agreed to assist Open Air Communications in realising various TV projects at FIFA Tournaments.He also wished to bring matches and out-of-match sessions to India like The 6thWorld Youth Champs for FIFA held in Portugal from 14th – 30th June 1991 and the 1st FIFA World Champs for Women's Football held in China in 1991. But when countries like China were hosting the prestigious World Cup matches, India was left far behind thanks to the political scenario. Even a passionate Bengali entrepreneur hit by that typical Bengal's love for football bug couldn't physically bring the tournaments to the country, though he did it on television for the masses. Today, is a day of pride for Indrajit Sen to find that same tournament happening in the city he loves, that he wished to bring 27 years back. It was a loss for the city and the nation undoubtedly, specially for the youths of yesteryears who had to wait more than three decades to watch a FIFA match live!