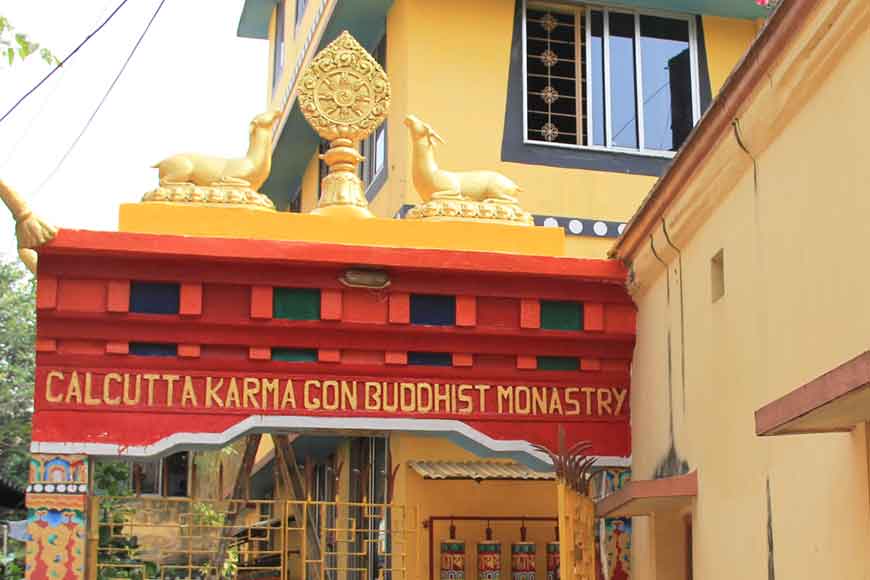 If you were to compile a pie chart showing the numerous ethnic groups who call Kolkata home, Tibetans would perhaps not even show up as a dot. Which is strange, considering the mark they have left on the city's cultural landscape. One such mark is a Buddhist monastery and stupa, bang in the middle of the hustle and bustle of south Kolkata. Obviously, we aren't talking about the Mahabodhi Society, which is what most Kolkatans associate with Buddhism in the city, despite Bengal's long and rich association with Buddhism and its many variations.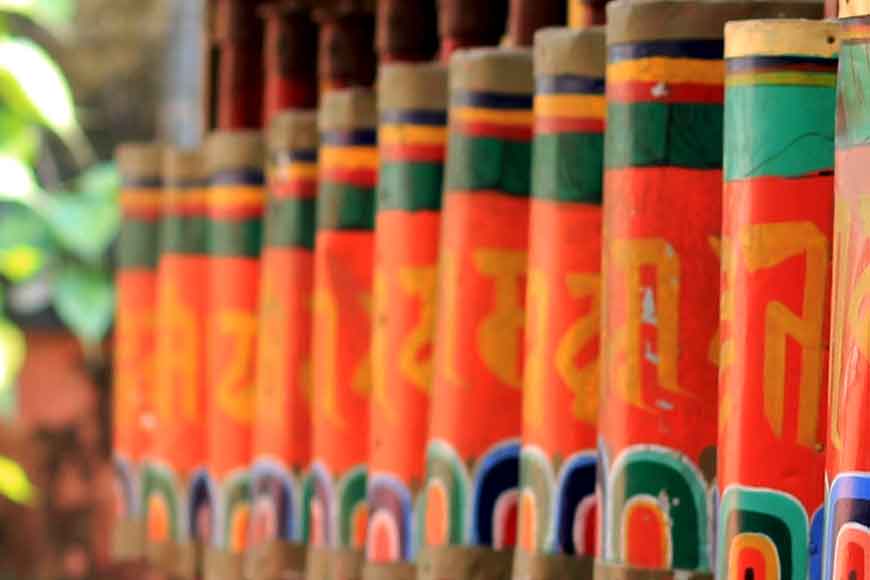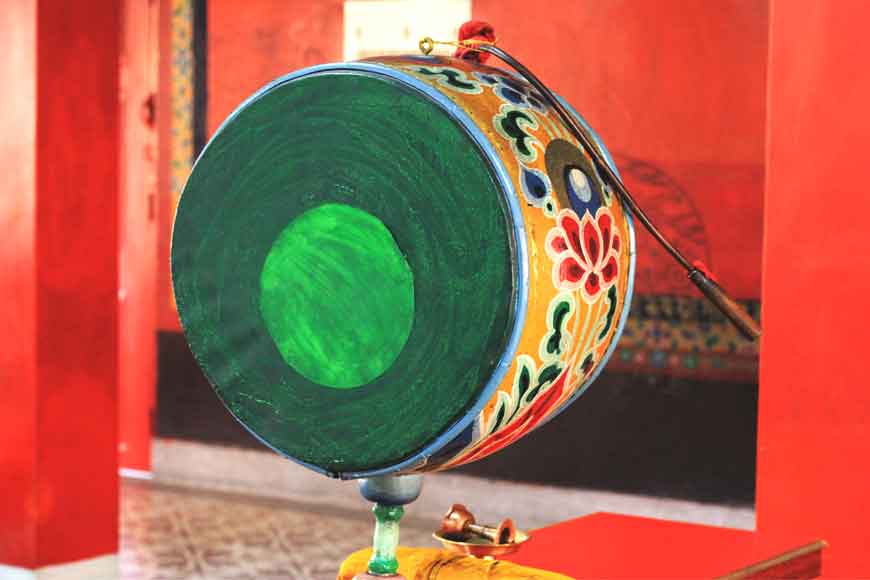 No, we are talking about the Karma Gon Monastery on Chakraberia Lane, a nondescript building, at least on the outside, that is easy to miss as you walk past.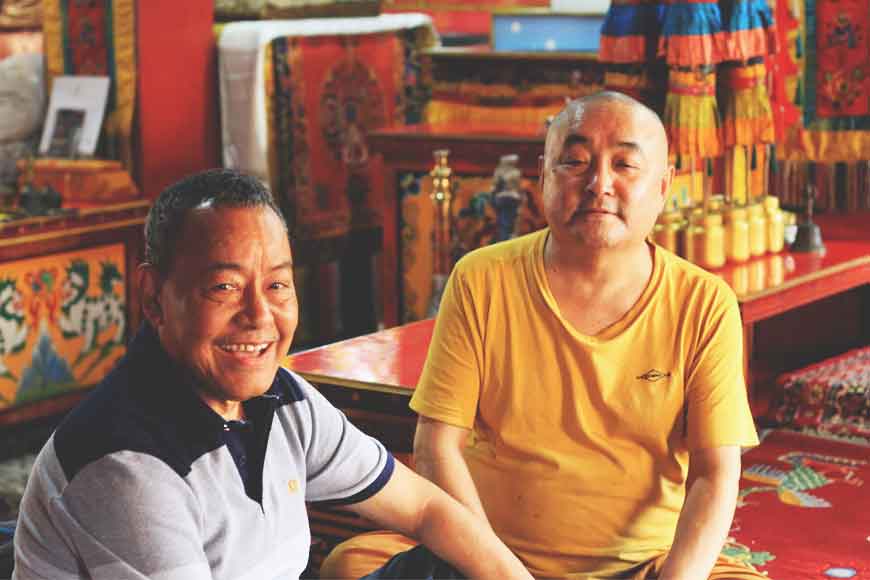 Until 1951 or thereabouts, Tibetans were simply annual winter visitors to Kolkata who, along with Bhutias, sold woollens. Many, of course, still do. Following the Chinese occupation of Tibet in 1951, however, Kolkata became home to quite a few Tibetans who used the permeable Sikkim-Tibet border to reach the city. Every year during winter, large numbers of Tibetans still set up streetside stalls selling woollens around Wellington Square. Even more popular in Kolkata are signature Tibetan dishes such as momo and thukpa, served at several Tibetan restaurants, not to mention Tibetan medicine, which is well accepted as an alternative therapy.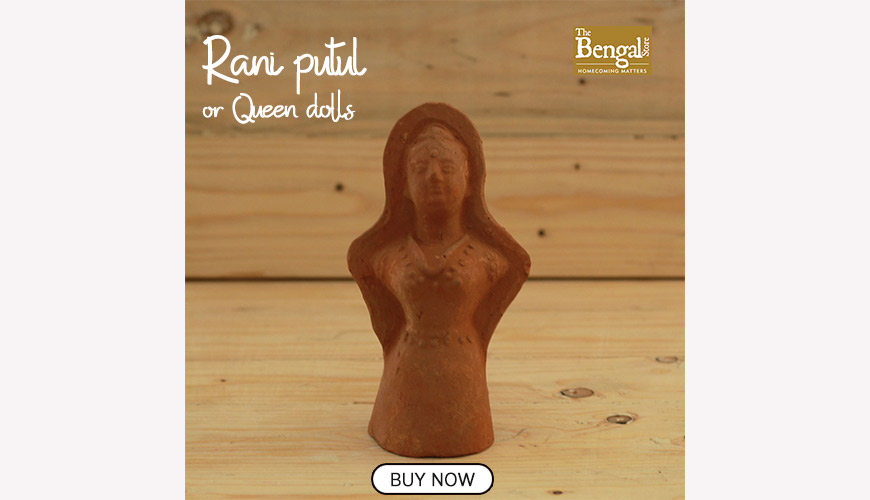 Back to the Karma Gon Monastery, however, which very few Kolkatans have even heard about, let alone visited. But once you step inside, you will find yourself transported to another world, the silent world of peace and serenity so typical of Buddhist monasteries, complete with exquisite artwork in vibrant colours.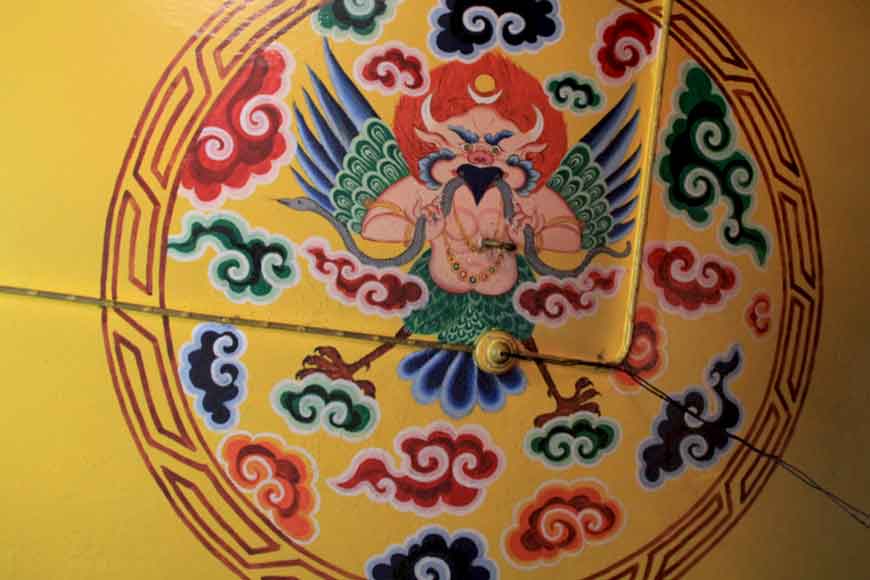 Quite literally, 'Karma Gon' means temple of karma. The disciples are followers of the Karma sect of Tibetan Buddhism. In its basic form, the monastery has existed at this location since sometime between 1935 and 1937, but it was given a facelift much later, and the beautiful monastery and stupa that exist today came up only around 1976-77. Incidentally, 'stupa', as many of us may know, is a place of burial or a resting place for religious objects.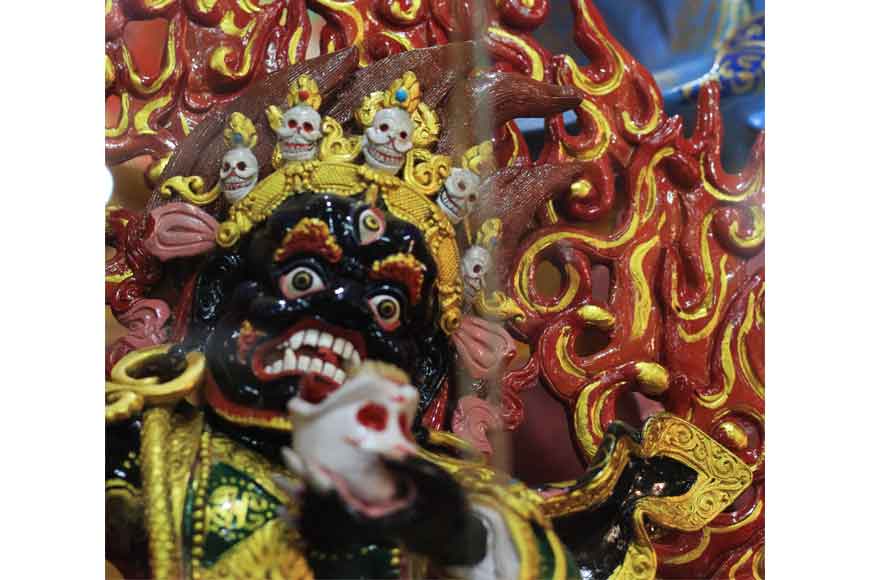 It has a central prayer hall and the entrance has splendid prayer wheels whose gong will induce peace and tranquillity within you. The monastery has beautifully carved and ornamental pillars on either side. The central idol is that of the meditating Buddha. But the biggest attraction of this monastery is the stupa on the terrace. Trust us, you will be taken completely by surprise to see such a perfect 'stupa' in a quiet lane of our busy metropolis. This hidden gem is a must visit for sure.
Address: 7, Chakraberia Lane, Kolkata, near Padmapukur bus stand
Timings: 10 AM - 4 PM
Story Tag:
Karma Gon Buddhist Monastery, South Kolkata, Tourism in Bengal