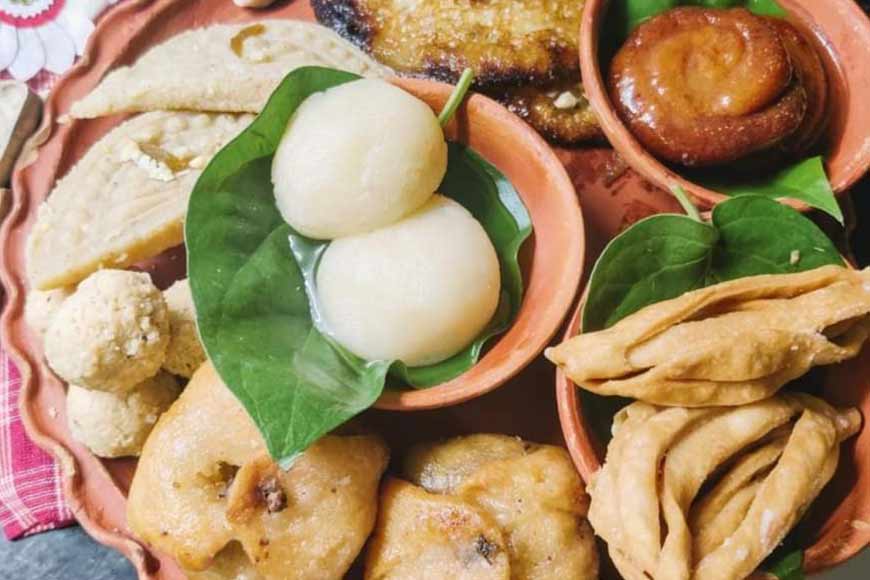 Srabani Mukherjee, despite being a senior citizen, has an undaunted spirit of trying new delicacies and feeding people. During lockdown with the insistence of her family members she started 'Ma's Soul Kitchen' where she not just cooked traditional Bengal food but gave people the taste of Bengal's home-made sweets.
According to Mukherjee, choosing the correct condiments and also sometimes experimenting with it gives you the best output. Having no professional training on cookery, Mukherjee serves different food each day to her family and friends. "I remember my childhood days and the way my mother used to cook. It is so fresh in my mind. Along with her culinary skills I mix mine and the food is mouth-watering. From Bhog to sweet dishes I try to make everyone happy with my cooking," mentioned the senior lady.
Asked about Pithe and Patishapta as the winter is nearing, Mukherjee said: "I serve varie-ties of Patishapta, be it dry or dipped in sweet syrup, be it in Kheer or coconut. I make Elo Jhelo in a traditional way. Some prefer dry patishapta and some wet in sweet syrup. Some like with coconut and some with khoya. You name it and I will make it. I remember Nakshi Pithe. It is so diverse. So many designs used to be in it. These home-made delicacies were served to guests all year round that created the perfect opportunity for family members to showcase their unique artistic talents in a relatively mundane regular cooking," says Mukherjee.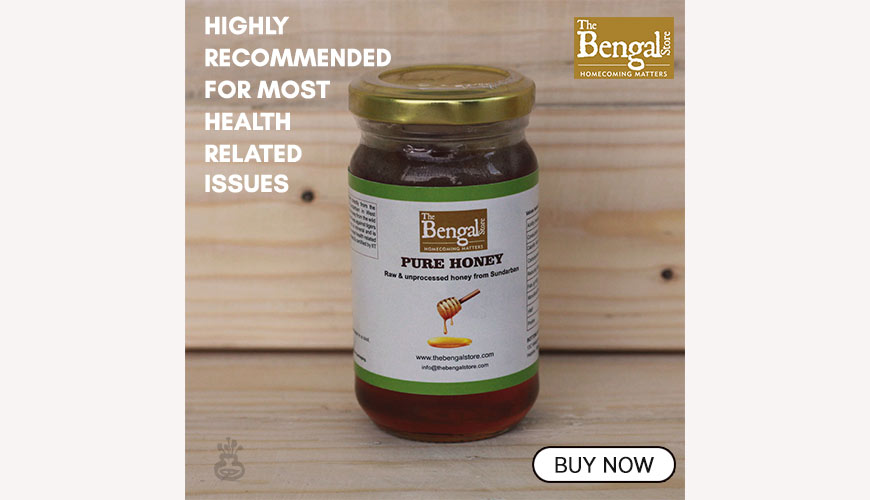 She has been consistently trying in her own small ways to keep the Art of Pithe making alive. After all, Bengal's Sweets have always been wonderful specimens of art.
To place your orders, contact- Ma's Soul Kitchen : 9836154940

RECIPE OF NAKSHI PAKAN PITHE
• Ingredients
| | |
| --- | --- |
| Moong dal | 1 cup |
| Water | 1.5 cup |
| Rice flour | 1 cup |
| salt | 1 teaspoon |
| Ghee/Butter | 2 tablespoon |
| Oil for deep fry | |
• For Syrup
| | |
| --- | --- |
| Sugar | 2 cup |
| Water | 2 cup |
| Cardamom | 2 |
| Cinnamon | 2 pieces, 1inch each |
• Method
a. Roast moong dal on low heat until fragrant and crisp
b. Using food processor, grind dal to powder
c. Boil water with salt. Add ghee
d. When water is boiling hot, add the rice and dal flour slowly. Lower the heat to medium low and mix with a wooden spoon making sure no lump remains
e. Take the dough off the flame after about 3-4 minutes when water dries
f. Cover and let the dough rest for about 10 minutes
g. Knead the dough very well in lightly rice flour dusted surface until smooth
h. Divide dough into 4 balls and knead again to make it soft and smooth.
i. Roll out each ball closer to ½ inch onto a lightly floured surface
j. Brush some oil over the dough. Cut out pithe using cookie cutters
k. Using toothpicks make designs on each pithe. Air dry them for 1-2 hours.
l. Make syrup with sugar and water. Keep it aside.
m. Heat oil for deep frying. When oil is hot, fry each pithe on medium heat till it becomes light golden.
n. Remove pithe from oil and put into syrup for about a minute.
o. Remove pitta from syrup and serve in a platter.