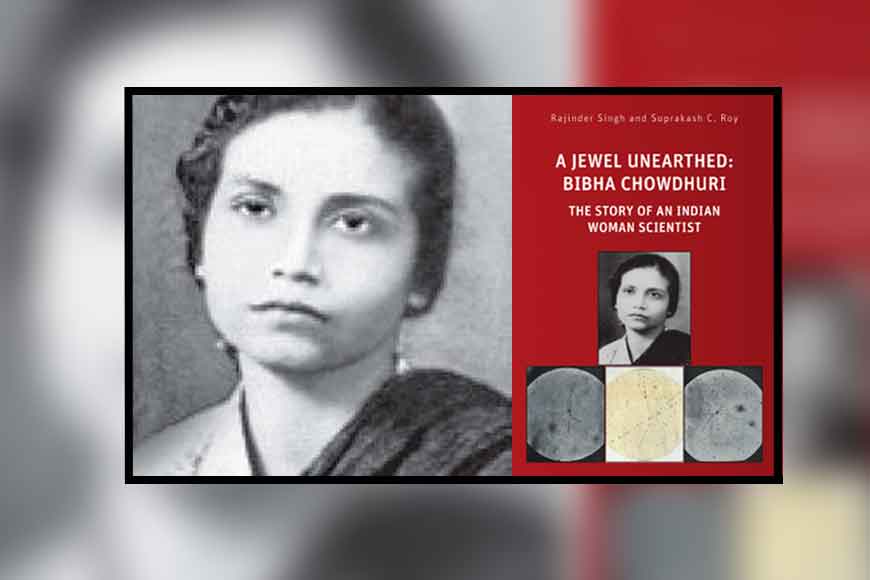 In every field, there are people who work silently throughout their lives, but their works and contributions remain unheralded. They are the unsung heroes whose love and sincerity for their work remain untarnished without acknowledgement or glorification. They are simply invincible whose love for their craft keep them going. Bibha Chowdhury's contribution to the world of physics would have remained buried without the effort of two physicians. Bibha, a girl from Kolkata was the first woman researcher of India who was born in 1913 but her name is nowhere to be found in the lists of women achievers in the field of science. She received no awards or fellowships during her lifetime. She was truly a pride of the country but only a handful of us are aware of her journey.
The noteworthy contribution of Bibha Chowdhury was recently documented in a book, 'A Jewel Unearthed' by Suprakash C Roy, a former professor of Physics at the Bose Institute in Kolkata and Dr. Rajinder Singh, noted science historian at the University of Oldenburg in Germany. This book was recently released by a German publishing house called Shaker Verlag. The "story of courage and determination of a lady born more than a hundred years ago …for our younger generations to emulate," inspired Roy and Singh to explore Bibha Chowdhury's silent yet significant journey of this long-forgotten legend.
In 1949, Homi J Bhaba selected Bibha to be a part of the newly established Tata Institute of Fundamental Research (TIFR) in Mumbai as a researcher. Journals such as Nature and Proceedings of the Physical Society of London had published some of her research works while she was doing her doctoral research under eminent physicist and Nobel laureate of UK called Stuart Blackett.
Bibha was from an educated zamindar family of Hooghly district. The family also had an association with Sir Jagadish Chandra Bose. She spent most of her time in the laboratory and never got married. She was the only woman in the entire batch from Calcutta University and received her MSc degree in Physics in 1936. Thereafter, Bibha joined the Bose institute and began her scientific journey. But her journey was certainly not a cakewalk and was paved with various struggles. She faced discrimination for being a woman who excelled in her job. She jointly published three consecutive papers on 'mesons' with Debendra Mohan Bose who was not very interested in accepting a woman researcher. This was prevalent in the gender-skewed world of science in those days. Her discovery of mesons could not be completed due to "non-availability of more sensitive emulsion plates during the war years." Seven years later, CF Powell, an English physicist, was awarded Nobel for making a discovery incorporating the same method. Bibha went on to work for her PhD thesis under Patrick Maynard Stuart Blackett's 'cosmic ray laboratory' in 1945.
After returning to India, Bibha joined the TIFR and moved on to the Physical Research Laboratory (PRL) in Ahmedabad. Bibha was highly interested in the Kolar Gold Field experiment, she had approached Vikram Sarabhai, the Director of PRL with future research plans but had to let go of her dreams after the untimely demise of Sarabhai. At the two crucial junctures of her career, Bibha had to face rejections. Despite the discrimination, he had to face, she did not give up without a fight and kept on breaking barriers with her relentless work in the field of physics.
"Women are terrified of Physics — that is the trouble. It is a tragedy that we have so few women physicists today," Bibha had once said in an interview. She opted for voluntary retirement, came back to Kolkata and worked on high energy physics. She even worked as an active researcher with the Indian Association for the Cultivation of Science and Saha Institute of Nuclear Physics.
Despite facing so many obstacles, she was a physics researcher who stood undefeated kept on publishing her discoveries tirelessly until her death in 1991. Despite working with so many premier science institutions in India, Bibha Chowdhury never received the recognition she deserved and died an obscure death in Kolkata.