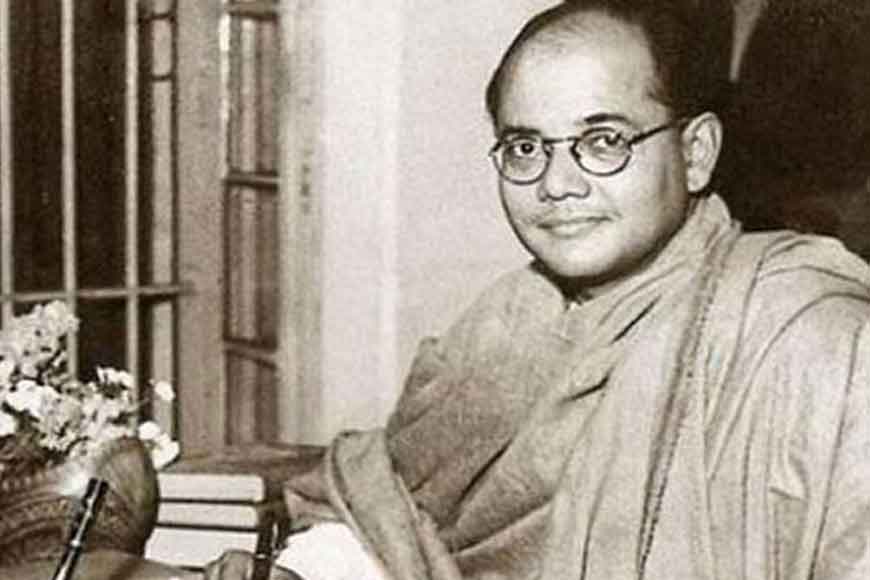 'Independence cannot be gained without renunciation and service,'that's what Netaji wrote.
There are still a few ancient wooden houses tucked in different corners of Siliguri. Most have been demolished and replaced by concrete structures.Amid all the development, Acharya Jagadish Chandra Bose's granddaughter,MahashwetaMahalanobish, has been fervently guarding her abode and an autograph of Netaji Subhash Chandra Bose. Locals of Mallaguriare proud and enthusiastic about their neighbourMahalanobish,and her rich legacy.
This enthusiasm trebles every year before Independence Day and this year is no exception. As the countdown to the big day begins, from the very first day of August, Mahalanobishtoo, takes out the framed autograph from her trunk ritualistically. Another resident of Siliguri, Sushweta Basu, guards a precious heirloom, a harmonium linked to Netaji Subhash Chandra Bose. She along with singer Shilpi Palit,will organize a special programme in honour of Mahashweta Mahalanobishon Independence Day.
The autograph is indeed special. Netaji writes: "Independence cannot be gained without renunciation and service." Below the comment is signed 'Shri Subhash Chandra Bose, Dated: 19.09.1938'. But how did Mahashweta Devi get hold of the autographed statement? She says she inherited it from her mother, MamataMahalanobish. Her aunt, late Anita Basu nee Chowdhury, who was an active participant in the Indian Independence Movement had gifted the autograph to Mahashweta Devi's mother. Her grandfather (Anita's father) Kshitish Chandra Basu was a lawyer based in Rangoon. Her aunt, who lived there was inspired by Netaji's leadership to join the Independence movement there.When Netaji visited Rangoon in 1938, she met him and Netaji gifted her the autographed inspirational comment.
Sexagenarian Mahalanobish is scientist Acharya Jagadish Chandra Bose's grand daughter. Her grandfather Kshitish Chandra Bose was Jagadish Chandra Bose's first cousin and her mother MamataMahalanobish was Kshitish Chandra's daughter. Jagadish Chandra's father BhagabanchandraBasu and Mamata Devi's grandfather,IshwarchandraBasu were siblings. The quaint little wooden house where Mahashweta Mahalanobishlives, was built by her father late Nripendranath Mahalanobish in 1954. He bought the entire procurement of timber for the house from an auction organised by Siliguri Government Mill for a meager amount of Rs 3000.