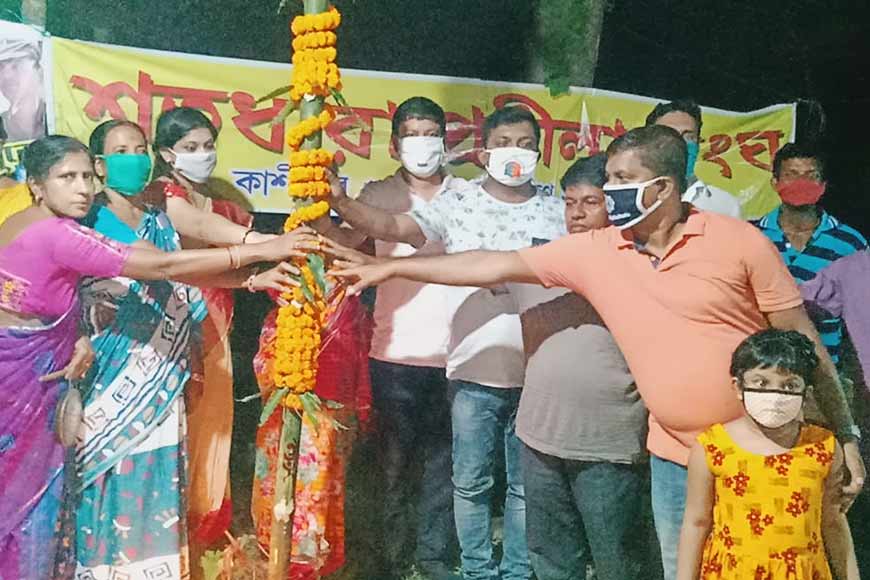 Durga Puja this year will be like no other, no matter what happens. This much is clear to all of us. However, for the women of Bhangor, in 24 Parganas (South) district, their basic purpose for performing the Puja remains the same as when they started out in 2016. And it was with that in mind that they chose the auspicious occasion of Mahalaya to perform 'Khunti Puja', the ritual that signals the onset of festivities, performed right before the pandal construction begins.
Shotodhara Promila Sangha is the name they have given themselves. One among many all-women teams across Bengal who perform Durga Puja, the founding principle of the club is what makes it unique. In 2016, as the peasant agitation against the Bhangor power grid sub-station gathered steam, a group of women from largely underprivileged households came forward to form a club, with their own funds and whatever little they could outsource, in an effort to establish peace in the area. For their venue, they chose Kashipur, a stone's throw from the sub-station.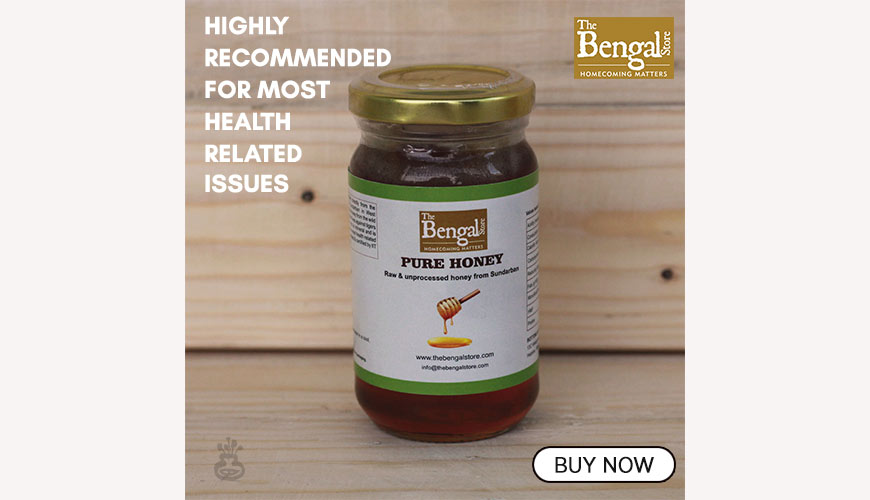 At the Khunti Puja this year, the opening beats of the 'dhaak' were played by Swarup Kanti Pahari, IC, Leather Complex Police Station. Among those present were Pradip Paul, OC, Kashipur Police Station, and local Panchayat chief Modasser Hossain. Inevitably, all those present abided by ongoing Covid protocol, and also inevitably, Covid is the dominant theme for this year's Puja. The organisers have announced that frontline Covid warriors such as doctors, nurses, and policemen and women will be felicitated this year. Simultaneously, families of those who have died of the disease will receive financial assistance during Puja.
Rina Ganguly, secretary of the Puja committee, says, "The four days of Puja offer us a respite from kitchen and household. We arrange everything ourselves, and our pandal, idol, and themes are so unique that we have already been declared among the best Pujas in Bhangor." Committee president Papiya Chakraborty adds that though the Covid pandemic has forced a cut in the Puja budget, the club is determined to not compromise on its social responsibility, which is why rations and financial aid will be distributed among the needy during the four days of Puja. Additionally, masks and sanitizers will be handed out to those visitors who turn up without them.
As IC Pahari says, "It is incredible what these women from such humble backgrounds have achieved, simply by getting together and working as one. I wish them every success."
Story Tag:
Durga Puja, Culture, Bengal