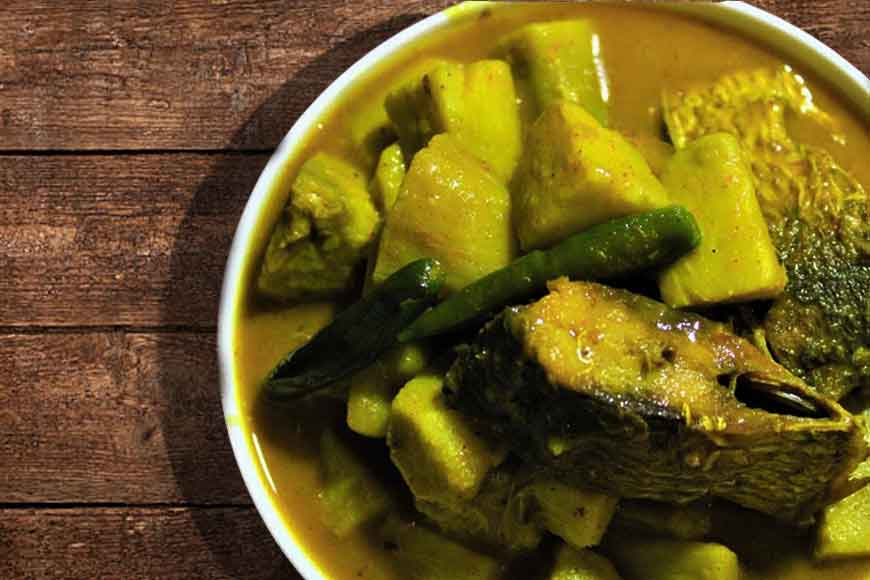 The monsoons are here and Bengal's palate has been enriched by the King of Fish, Hilsa. Though there are various recipes in different cookbooks flooding the Hilsa season, nothing is better than the age-old Bangladesh recipes, where Padma's Hilsa has been always regarded as a delicacy and is famous across the world.
Today, we bring a special Hilsa dish from Habibganj of Bangladesh, known as Mukhi Ilish.
Ingredients
Ilish fish: 6 pieces
Mukhi kochu: 250 gms
Chilli paste: 2 tablespoons
Turmeric paste: 1 tablespoon
Coriander paste: 1 tablespoon
Chopped onions: 1 tablespoon
Garlic paste: ½ teaspoon
Salt to taste
Oil: ½ tablesoon
Water: 2 cups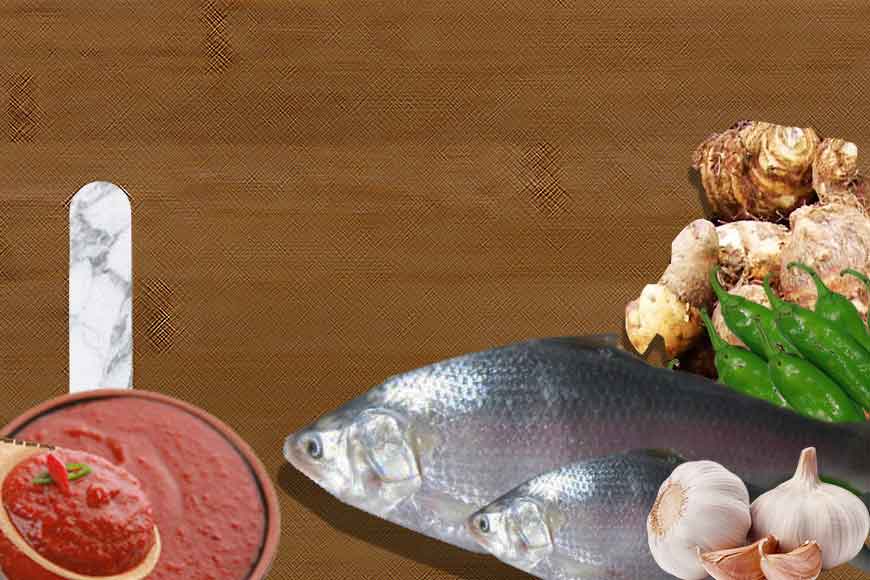 Method
1. Wash and slice the mukhi kochu
2. Fry the onions in oil and cook the masala along with it. Add some water.
3. Mukhi kochu and fish together need to be cooked well in the spices and curry has to be made.
4. Once the mukhi kochu is boiled and cooked, it is ready to be served.