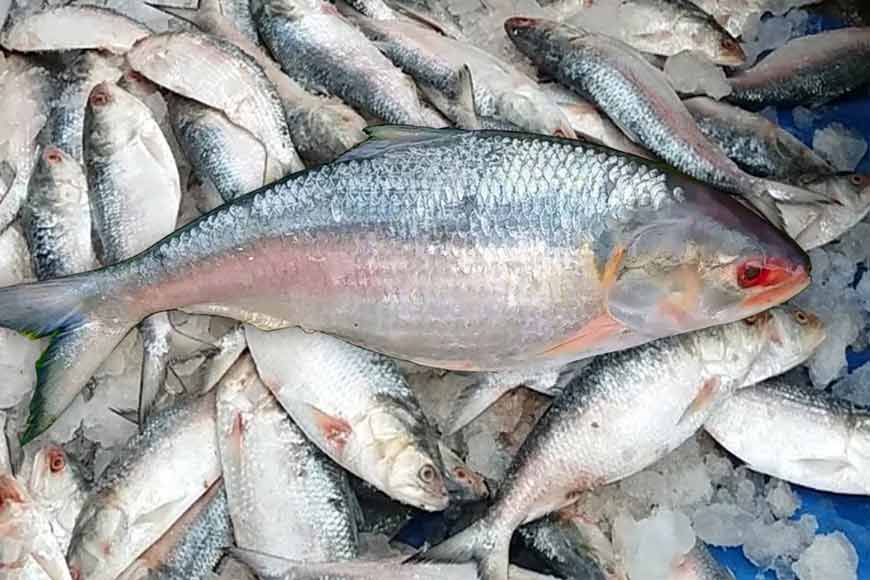 "Other than dessert, I don't think there is anything you can't do with ilish," declares Subhajit Bhattacharya who, along with his business partner Amit Ghosh Dastidar, has founded an initiative called 'Lost & Rare Recipes – Kitchen Tales'. As the title suggests, theirs is an attempt to conserve recipes which time may have forgotten, or which simply may never have reached our kitchens at all.
Since a large chunk of their recipes are from the two Bengals, hilsa or ilish features prominently in many of them. As everyone knows, hilsa isn't just a fish for the average Bengali, it is a world of emotions. Never mind that other parts of India as well as the world eat hilsa too.
The thing about ilish is that it is chiefly a marine fish, but turns into a riverine one when breeding season comes around. However, large catches are to be found in the seas, which is why as monsoon arrives, West Bengal's hilsa hotspots such as Namkhana, Kakdwip, Raidighi, Frasergunj and Patharpratima come alive with activity.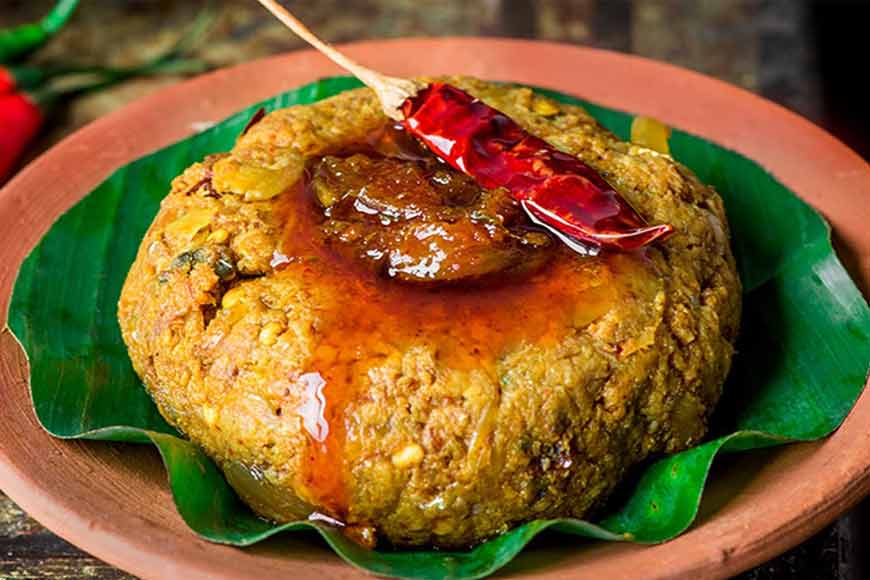 Ilish Machher Bhorta
Renowned food blogger, connoisseur and chef Debjani Chatterjee Alam, who lists 'Ilish Machher Lyaja Bhorta' as perhaps her favourite hilsa dish says, "In West Bengal, I would say the two best sources of ilish is Kolaghat (Purba Medinipur district) and other places along the Rupnarayan river. The availability of ilish in Medinipur is one reason why the district has a totally different way of cooking ilish, not influenced in any way by Bangladesh."
This year, of course, the Covid situation will probably act as a dampener, but with the number of infections decreasing rapidly, who knows, you may actually be able to drive down to any of these locations and take your pick from the fresh catch. All these places are within a two-hour drive from Kolkata, so you can make a day trip if you wish. Or get away for the weekend.
Last year at around this time, the lockdown had ironically ensured a bumper catch for the state's fishermen, since nature had reasserted its authority in the absence of the usual human presence. This year may not prove as bountiful, but with the partial lockdown having more or less lifted, a road trip to any of these places might prove rewarding. We like the name 'Hilsa Tourism', it has a nice ring to it!
You will have the option of spending quality time at such lovely resorts as Sagorika Tourism Property (earlier Diamond Harbour Tourist Centre Sagarika), Balutot Tourism Property (earlier Bakkhali Tourist Lodge), or Roopmanjari Tourism Property (earlier Rupnarayan Tourist Lodge) at Gadiara. All run by the West Bengal Tourism Development Corporation, these properties with splendid river views have remained open during the partial lockdown, and maintain strict Covid protocol at all times. The advantage of staying in these resorts is that not only are they close to the hilsa hotspots, but they also serve you lovely ilish dishes made from the fresh catch. Given the long confinement at home for most of us, with the threat of the virus hanging over our heads, we could all do with some cheering up.
Once you have picked up your hilsa, how do you cook it? "While it is simply not true that the people of West Bengal knew nothing about ilish before their counterparts from East Bengal 'educated' them, it is true that there is a wide difference in the way the two Bengals cook the fish. On this side of the border, you won't find too many people cooking hilsa with onion, for instance. In most cases, people prefer sticking to 'safe options' like shorshe ilish or ilisher paturi. But there's so much more you can do with it. There's a whole wide world of recipes for hilsa cooked with vegetables," says Debjani.
So here are two recipes you can try at home: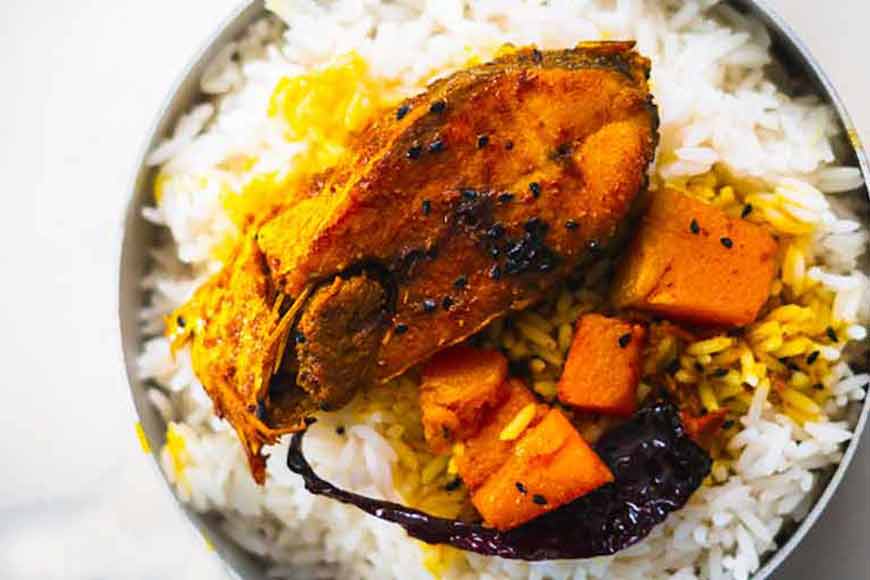 Kumro diye Ilish Machher Jhol (Image courtesy : Debjanir Rannaghar)
Kumro diye Ilish Machher Jhol by Debjani Chatterjee Alam
Ingredients
• 6-7 Pieces Hilsa Fish / Ilish Maach (100g each)
• 250g Pumpkin
• 2 green chilies
• 1 Tbsp. Tamarind Paste
• 6 Tbsp. Mustard oil
• 1 Tsp. Turmeric Powder
• 1 Tsp. Red Chili Powder
• 1/2 Tsp. Salt
• Spices for Marination
• 1 Tsp. Salt
• 1 Tsp. Turmeric Powder
• 2 Tbsp. Mustard Oil
Tempering
1 Tsp. Nigella Seed aka Kalojire
2 Dry Red Chilli
Method
• Marinate Hilsa/ Ilish Maach with 1 Tsp. Salt, 1 Tsp. Turmeric Powder and also 2 Tbsp. Mustard Oil.
• Keep the fish marinated for 15 minutes
• Remove the skin of the Pumpkin and cut Pumpkin into small cubes.
• Take 2 green chilies and cut them into halves.
• Heat a pan and add 6 Tbsp. Mustard oil to the pan.
• Heat the oil till it changes color.
• Now lightly fry fish chunks one by one.
• Fry one side for 30-45 seconds.
• Turn the fish and fry for another 30-45 seconds.
• Strain from the pan once lightly fried on both sides.
• Following the same process, fry the remaining fishes.
• Separate around 3 Tbsp. Oil from the Pan.*
• Add 2 cups of water to the bowl having the marinade. This will be added while cooking the fish.
• Temper remaining oil in the pan with 2 dried red Chillies,
• Add 1 Tsp. Nigella Seed aka Kalojire as well.
• Mix with a spatula and cook for 30 seconds on low flame till it emits the aroma of the spices.
• Now add Pumpkin cubes and cook on low flame.
• Add 1 Tsp. Turmeric Powder, 1 Tsp. Red Chili Powder as well.
• Also, add 1/2 Tsp. Salt.
• Mix again to incorporate spices and cook for 3 minutes on low flame.
• Now add the Water mixed with marinade and cook on low flame for 10 minutes.
• At this point add tamarind paste.
• Mix in between and add Green Chillies.
• After 10 minutes, the pumpkin will be properly cooked.
• Add fried fishes one by one and cook for 5 minutes after adding the fishes.
• Add 1 Tbsp. raw mustard oil to the Hilsa fish curry. This step is optional.
• Switch the flame off and give a standing time of 5 minutes before serving.
• Serve it hot with steamed rice!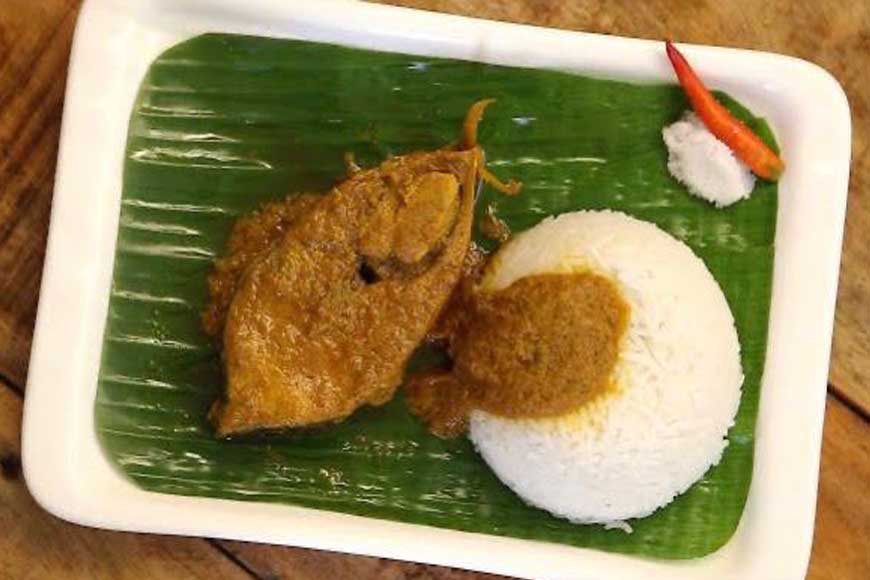 Ilish Macher Dolon (Image courtesy: Lost & Rare Recipes)
Ilish Machher Dolon by Lost & Rare Recipes
Ingredients
• 4 Pieces Hilsa Fish
• 6 tbsp mustard oil
• 1.5 tbsp red chilli powder
• 1 tbsp turmeric powder
• 2.5 tbsp onion paste
• 2 tsp tamarind paste
• 2 tsp mustard paste
• Salt to taste
Method
Marinate the fish with turmeric and red chilli powder, and the three kinds of paste. Add a little salt and 2 tbsp of mustard oil. Mix well and set aside for 1 hour
Heat 4 tbsp of mustard oil and gently place the fish in it. Add the remaining marinade. Now wash the marinating bowl with a little water and add that too
Turn over the fish steaks once and lower the heat. As the fish cooks, swirl the gravy occasionally to mix the ingredients, and then cover
Once the gravy has thickened, take it off and serve with steamed rice.