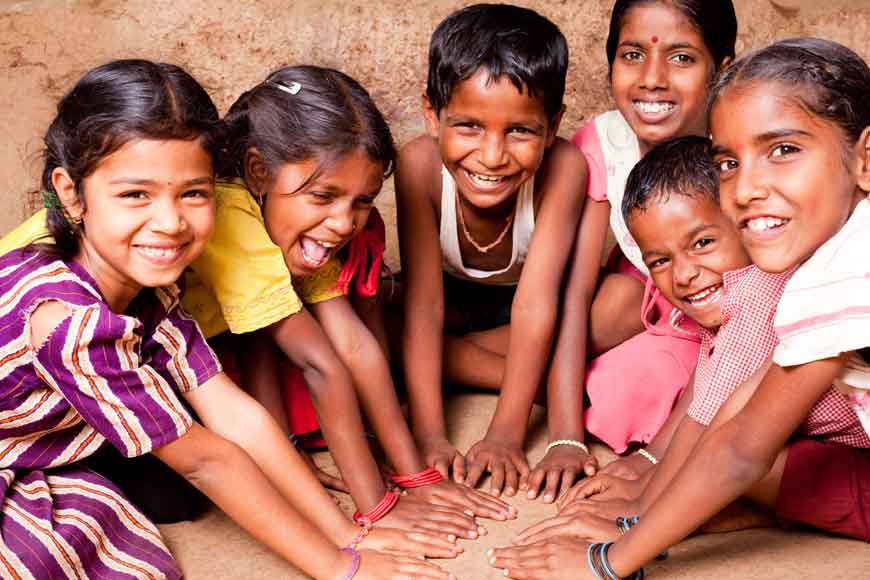 CII celebrated beauty of the angels, kids with cerebral palsy, and those who were victims of social exploitation and trafficking. What bound the two groups together was the pure joy they had, drawing their dreams about their beloved country, India.
Celebrating India@75 Week between 8-14 August, the Institute of Cerebral Palsy was the venue of the first competition. Some of the institute's 30 bold pupils proved that symptoms like difficulty in walking or controlling movement, or speech problems can neither destroy their dream of a swach and swasth Bharat, nor stale nor impair their creative faculty.
Pooja, 16, an inmate of the Mother Teresa's Missionaries of Charity orphanage, is one such glorious example. Her suggested logo for India was a Smiley.
Nazia Khatoon, a happy 16-year-old adolescent, loves music and watching IPL matches. When asked about her 'Dream India,' she says: 'My country must be healthy, secure and clean.' Nazia won the first prize in the competition. But more than anything what refreshed all was the spectacle of a scream of joy in unison – almost everyone was desperate to jump from their wheelchair or the special chair to savour Nazia's drawing glory.
The venue was -BNR West Port Police Station, Garden Reach where as many as 40 children from marginalized families living in the Port area,participated in the competition, organized in association with Parivaar, an NGO which works for orphans and the abandoned.
At both venues, YI, the youth wing of CII, made a presentation on Masoom, a nationwide YI project, designed to spread greater awareness about children's safety. Masoom was launched on 12 March 2015 nationally by Kailash Satyarthi, winner of Nobel Peace Prize & Founder of Bachpan Bachao Andolan.