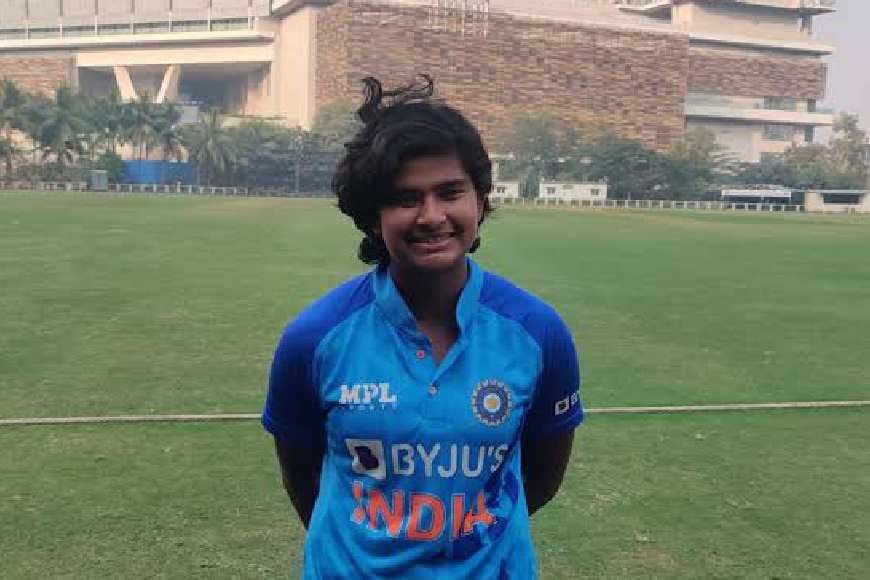 History has been scripted yesterday in the world of cricket as India's Under-19 Women's Cricket team won the World Cup. But behind that history, one name comes up like the star in the Milky Way --- fast bowler Titas Sadhu of Chinsurah, the pride of Bengal. Far away in South Africa, Titas through her unputdownable bowling kept the English girls on their tenterhooks, and in the finals picked up England's two valuable wickets for just six runs in four overs. No wonder, England was bowled out for just 68 runs!


Not just Titas' family members, but the whole of Chinsurah and Bengal is celebrating this girl's achievements. Her father and coach were optimistic about the U-19 Indian women's cricket team from the beginning and they knew the girl who had been interested in playing cricket since childhood would definitely make it big someday. Her passion was undying and so were her efforts. She started cricket training at Chunchura (Chinsurah) Maidan. Her father Randeep Sadhu said: "She has always been good with the ball and I feel her experience on foreign soil with world-class players will help her in her journey better in the future." Her mother Bhramar Devi is also proud of her daughter's achievement. But she feels: "There is still a long way to go. I know that she is working hard. Above all, she feels proud that the U-19 Indian women's cricket team is the world champion now and she is part of the team."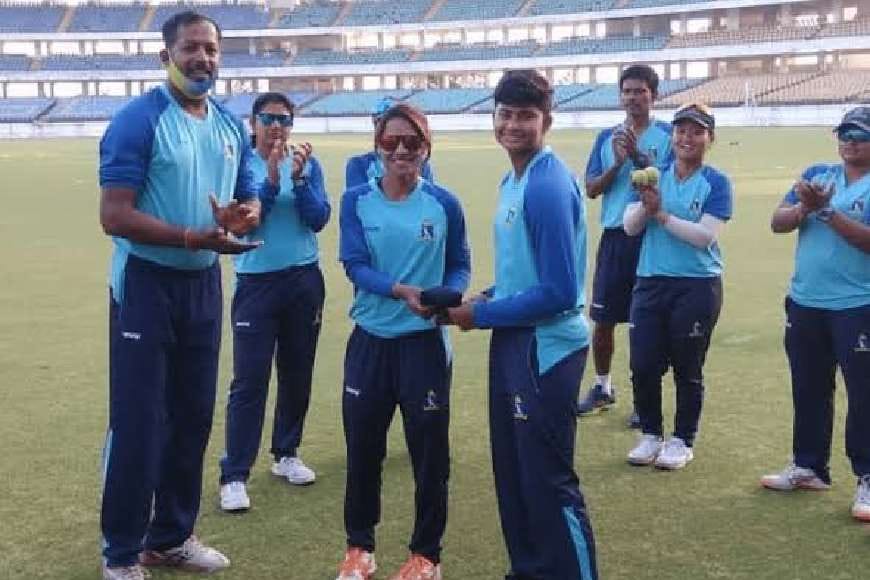 Titas started coaching under Devdulal Roy Chowdhury in her childhood. And in the past one year, she trained under Priyankar Mukhopadhyay. Her coach believes Titas is a very intelligent player and she can identify her errors and work on them easily. He hopes one day Titas will also play in the Indian women's senior team if she can keep up her performance. As per him, Titas can also bat very well, though she was recognised more as a bowler in this match. This right-arm pace sensation may have picked up cricket for fun as a child, but today she has stamped her authority. Earlier she had also been part of the Women's U19 T20 Quadrangular series that saw India A, India B, Sri Lanka, and West Indies. For the first time, she had played against international teams like Sri Lanka and West Indies with some powerful players who can hit the ball hard. As Titas had mentioned at the press conference after the series: "Wearing India's jersey for the first time and playing with your friends is always great. Also, this series was helpful since the World Cup is just around the corner."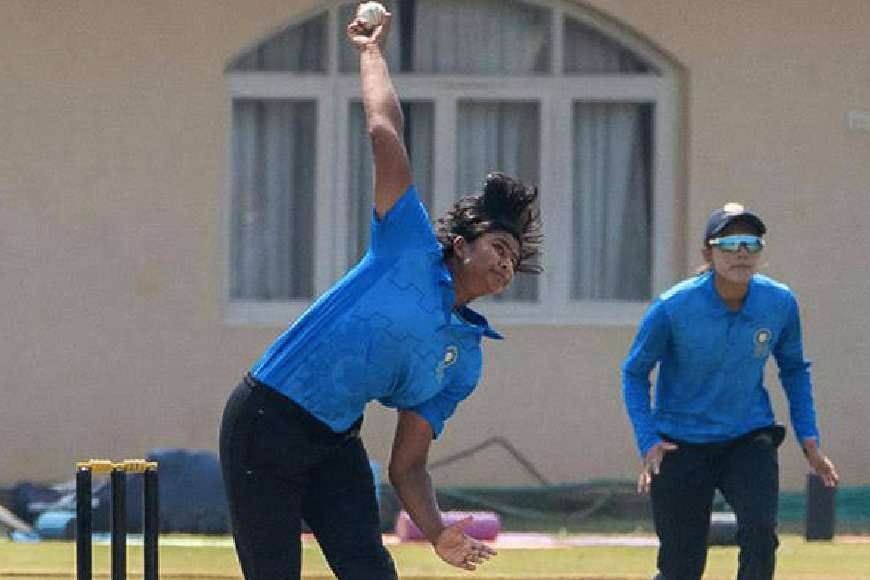 Titas had taken up cricket just for fun. Her father ran a cricket academy, and many players trained under him. For the first two years since her father started his academy, she didn't play. It was only on a one fine rainy day when the practice was called off, and her father asked her to accompany him and handed her a tennis ball, and asked her to bowl. That was the first time she ever bowled. Though she had a sporting background in swimming, running, and athletics, cricket was one sport that she didn't play as such. She had a cricketing environment around, with many of her friends playing. Also, there were many Ranji players in the locality she stayed. After that day, when she bowled for the first time, she thought of joining the academy since she would get a chance to mingle with her friends and play with them.
Titas started playing cricket serious cricket at 13 and gave the trials for the state team but could not make it. The following year she tried again, and was selected in the probables. But she took a break for her Class X exams and the COVID-19 pandemic. At 16, she made her debut for the senior Bengal team. She was a net bowler for the senior team. During one of the practice sessions, Shib Sankar Paul saw her and asked her to play practice matches that the senior team was playing. She played three practice games, and to her surprise, she was named to the senior squad and was traveling to Rajkot. She was the youngest on the team, and it was not easy for her to gel with the senior players.
The women's U19 one-day tournament was her first experience playing at the U19 level where she picked up five wickets in four matches. She was next selected for the Challengers, and since then, there was no looking back. She also played in the senior women's T20 and was the highest wicket-taker for Bengal. Titas has now fanned out as a fast bowler and says: "I want to be consistent and bowl more wicket-taking deliveries. Being an opening bowler who bowls inside the powerplay, my job is to restrict the runs and be aggressive. Besides bowling, I have been working on my batting. I want to play more square of the wicket. I have also added the scoop to my armoury."
Titas Sadhu bowled an excellent economical spell with bowling figures of 2-6 & bagged the Player of the Match award as #TeamIndia are crowned champions of the inaugural #U19T20WorldCup 👏👏 pic.twitter.com/srB6cQXY2a

— BCCI Women (@BCCIWomen) January 29, 2023
At leisure, the young girl loves Chinese food and watches movies or reads books. Her favourite movie is 'The Perks of Being a Wallflower.' And what is her advice for the youngsters like her who wish to play serious cricket?
She signs off saying: 'Khelna hai toh India khelne keliye khelo' (If you want to play, play as if you're going to play for India).