Today is the day in 1911, when Mohun Bagan lifted IFA shield crushing English pride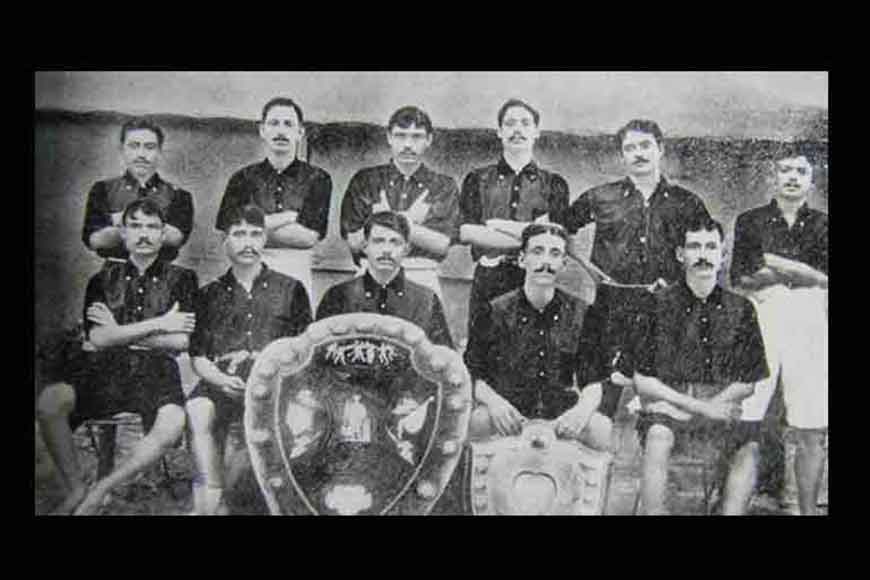 Mohun Bagan is not just another soccer team of India or the world. Rather it is an emotion, that was directly linked to India's independence movement to prove before the British that India can do even on the football field. And again, it was a team from Kolkata's Maidan that did the feat, defeating some of the biggest military clubs of England and winning the first IFA shield that any Indian club had ever won.
It was 29th July 1911. Today is the same day more than a century later. And as Mohun Bagan Club celebrates the day with pomp and show, unfortunately virtually, thanks to the COVID-19 pandemic, one is left wondering how much the team's winning of the IFA shield impacted the British pride and boosted the morals of Indian freedom fighters who were fighting the British rule to gain independence. In one word it was huge!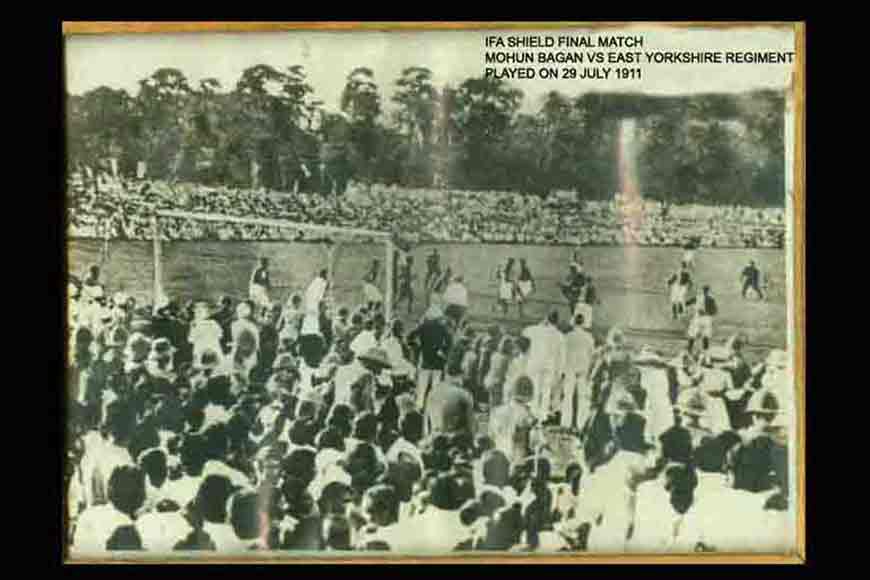 None had imagined in 1911 that a football club from Bengal will defeat the skilled and trained English clubs, not just to reach the finals, but even lift the trophy. In the semifinals that year, Mohun Bagan had a tough battle as it was pitched against one of the biggest military clubs of Europe known as First Middlesex. This match was played on 24th July 1911 in the Dalhousie sports and track field. The crowd was so huge that even spectators climbed tree tops and watched the match from there. Though Middlesex were leading, but a goal from Kanu Roy did wonders and acted as a leveller. The match ended in a draw that day, only to be played again on 26th July and the wonder happened. Mohun Bagan won 3-0 with stalwarts like Shibdas Bhaduri, Habul Sarkar and Kanu Roy stunning their 'White' opponents.
The finals were played on Calcutta FC field which is now known as the Mohun Bagan ground. The club president Sailen Basu is said to have offered a special puja at the Kalighat Temple that day. Though the other finalist East York was from the beginning dominating the field and even progressed with a 1-0 lead, Mohun Bagan stunned them with a Shibdas Bhaduri goal and even before they realized what was happening, within a gap of just 3 minutes Mohun Bagan gave another goal. The match ended 2-1.
And that match also created history with bare-foot natives crushing European pride on the soccer field. Today the club celebrates the day as Mohun Bagan Day 2020. Though the entire show has gone virtual, there has been flag hoisting at the Goshto Pal statue today in memory of one of the golden era of Indian soccer that started right here, in Bengal.

Story Tag:
Sports, Football, Mohun Bagan