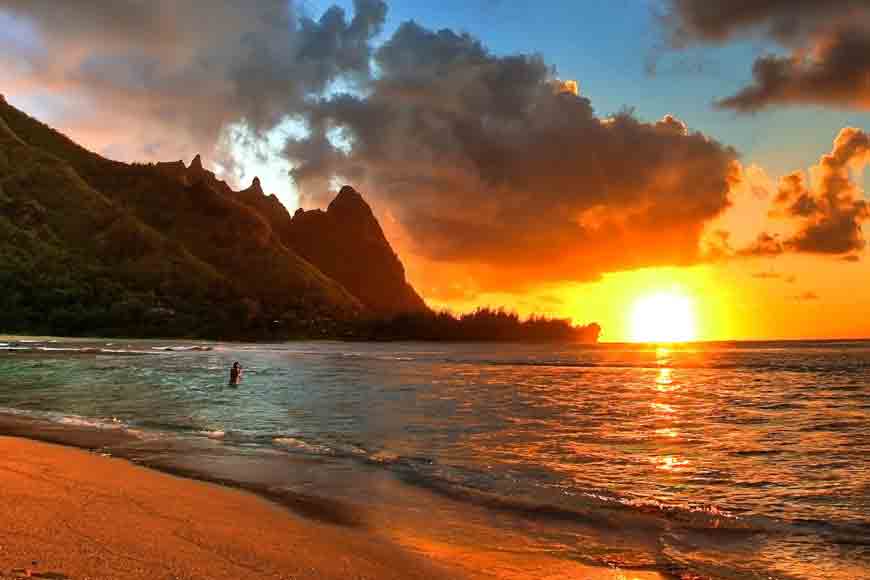 Md Khalilur Rahman, deputy secretary, Ministry of Commerce, Bangladesh, pens down an exciting travelogue on various sea shades of Cox Bazaar
The rumbling sounds of the mighty waves of the Bay of Bengal at Cox's Bazar would soothe your peace-seeking soft heart with the natural soothing environment. It has one of the longest, sandy, sloppy and unbroken sea beach on earth. The waves touch and go, just like the pinnacles and troughs of life. This wavy world with their bluish beauty and splashing sounds act as a marvelous mind soother.
Cox Bazar beach is a popular tourist spot and is well set for travelers from all wakes of life and all corners of the world. We have all the amenities you need to enjoy the beach life in different forms in our ways! The beach and the sea change their hue at different parts of the day! In the morning it creates an aquamarine shade, while the shade changes by noon and by the afternoon a calm but a lively beach suddenly springs to life.From late afternoon to evening the whole scenario is played under the mighty control of sun rays! Just close your eyes and imagine the lovely-lively sun, the changing sun, the gorgeous shiny sun, the heart soothing subtle sunshine, and you will enjoy the myriad feelings with a difference, every time you view the unending stretch of the beach.
When the sky is clear, Cox Bazar turns into a pleasing experience with the setting sun playing on light and shade. The beach gets crowded towards sunset as people flock this area to view the gorgeous sunset. The changing colors of the sun leave a memorable footprint and moment by moment, creates a story on canvas. The horizon bursts into colours, more diverse than the rainbow.
This land also happens to be a birder's paradise. Along with the sunset, birds flying back to their nests also create an unforgettable sight! Sporadically flying clouds of different colors are changing their colors with the lovely touch of the diminishingly changing rays of the setting sun! The place has good hotels, from five stars to budget hotels suiting the pockets of all. The beach also offers several activities such as horse riding, mini beach scooters, jeep driving, running with red crabs and what not! If you are not the too adventurous type, then you can always laze under the colorful umbrellas,beach benches and cots that line the sandy stretch and relax. Whichever way, Cox Bazar should always be a part of your tourist destination!