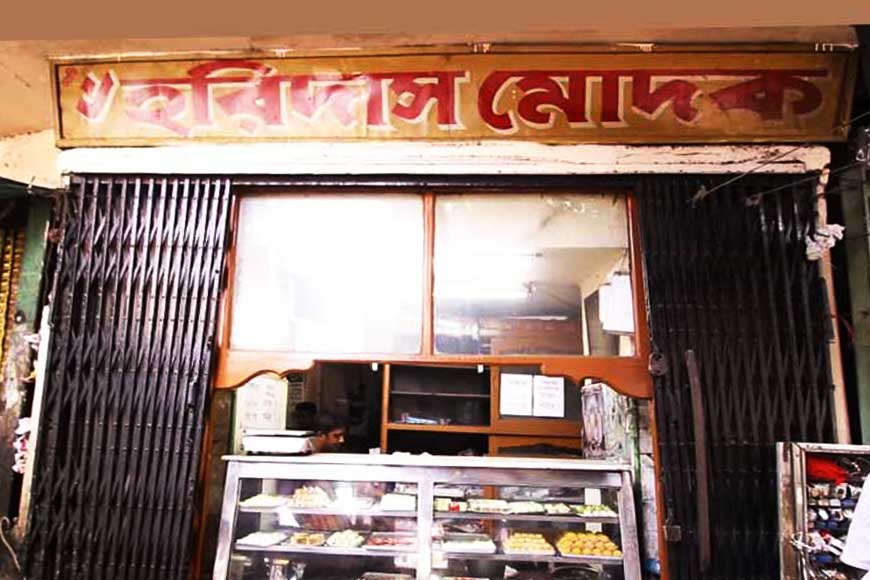 There was a time when a quintessential Bangali breakfast would ideally comprise of deep fried kochuri, delectable alur torkari, daal and culminate with crispy jilipis. Be it due to fast –paced lives or health consciousness, these little pleasures have eluded our lives since long. One fine morning, if you feel like going back to the good old times and an irresistible urge to devour these magical gastronomic delights, you should go to the best possible place. Located at Shyambazar crossing, Haridas Modak, is one such old gem of Kolkata which still offers the best possible 'Bangali jol khabar.'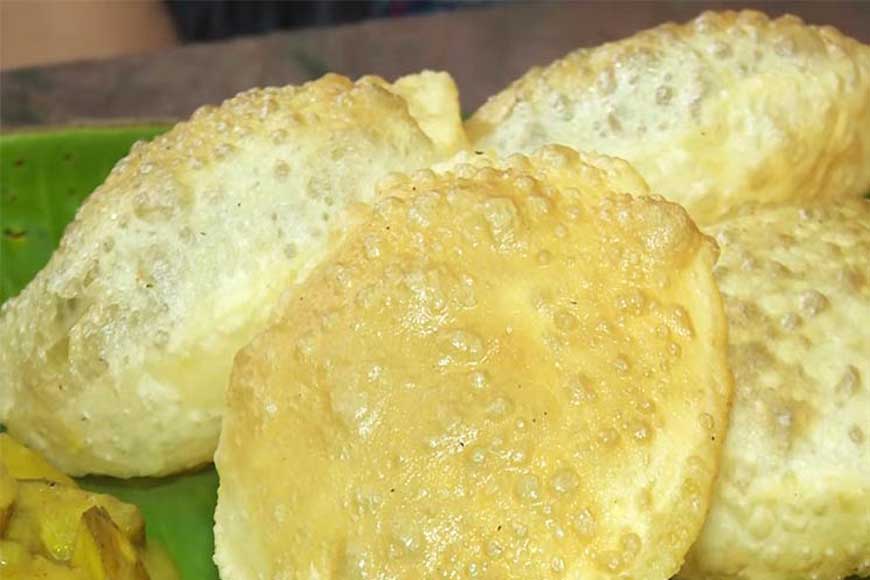 Right at the crossing of Shyambazar, you will find two shops of Haridas Modak. Make sure that you enter the shop that looks old and worn out --- Adi Haridas Modak. The hall with a few wooden tables, benches offer an old-world charm which is hardly present in the city these days due to the new-found glamorous café culture. There was a time when food was served on banana leaf plates in Bengali weddings and other special occasions. After completing the illustrious journey of 250 years, Haridas Modak is one such kochuri eatery which still has been able to hold on to the fading Bengali culture. Every delicacy is served in plates of fresh kolapata. The aroma of the food will undoubtedly enhance your appetite.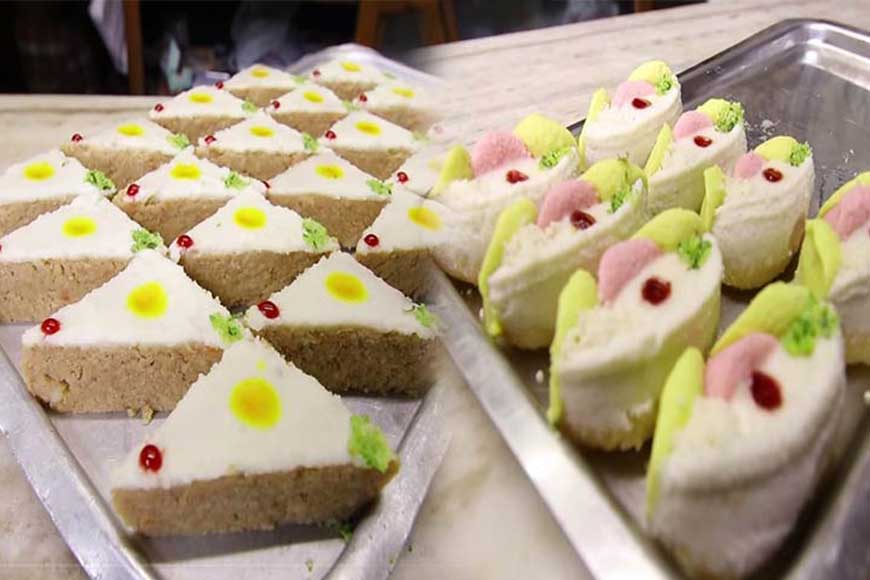 Not many eateries in Kolkata serve the deadly combination of kochuri and cholar daal. Haridas Modak is one such exception which still serves this lethal combination till lunch time. Biulir daal and hing stuffing add a heavenly taste to these kochuris. Thereafter, comes the basic attraction of this shop --- Luchi and alurtorkari. During winters, Bengali's favourite koraishutor kochuri or pea kochuris are also available. Noteworthy sweets of Haridas Modak are Kalakand, Jibe Gaja, Chhanar Jilipi and Kalojam. In the era of over-priced fancy food, Adi Horidas Modak still serves lip-smacking Bengali breakfast at pocket-friendly range. Like 3 pieces of Luchi cost around Rs 18, three pieces of Kochuri cost around Rs 21 whereas hot singaras are available within Rs 6.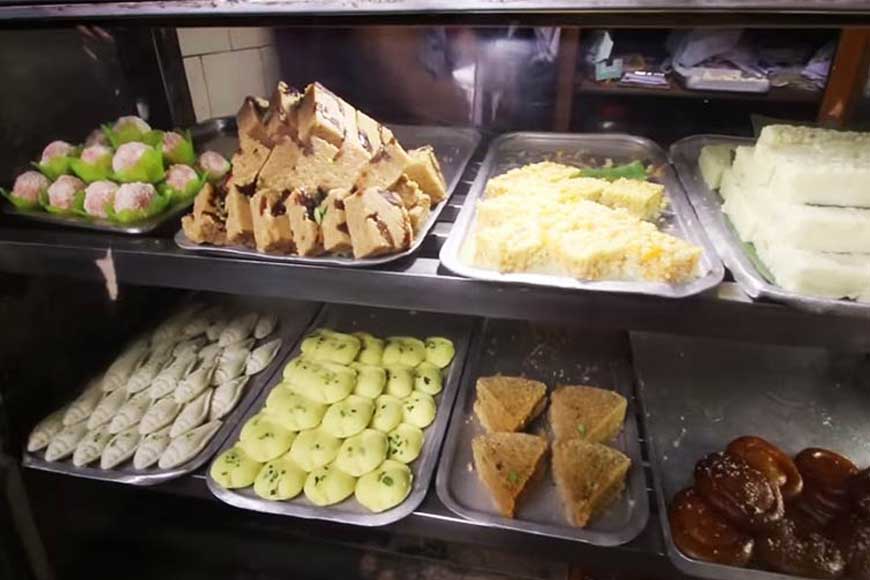 This 250-year-old iconic eatery is now being run by the sixth generation of Modak family. Indrajit Modak is the current owner of this shop. Legends say even Shri Ramkrishna Dev, Rani Rashmani, Netaji Subhas Chandra Bose, Girish Chandra Ghose, Abanindranath Tagore, Raja Ram Mohan Roy had paid a visit to this shop. You will still find pictures of these great men in this shop. In the era of Starbucks and KFC, Adi Haridas Modak is one such eatery which has still kept the bangaliyana and nostalgia of the city alive.