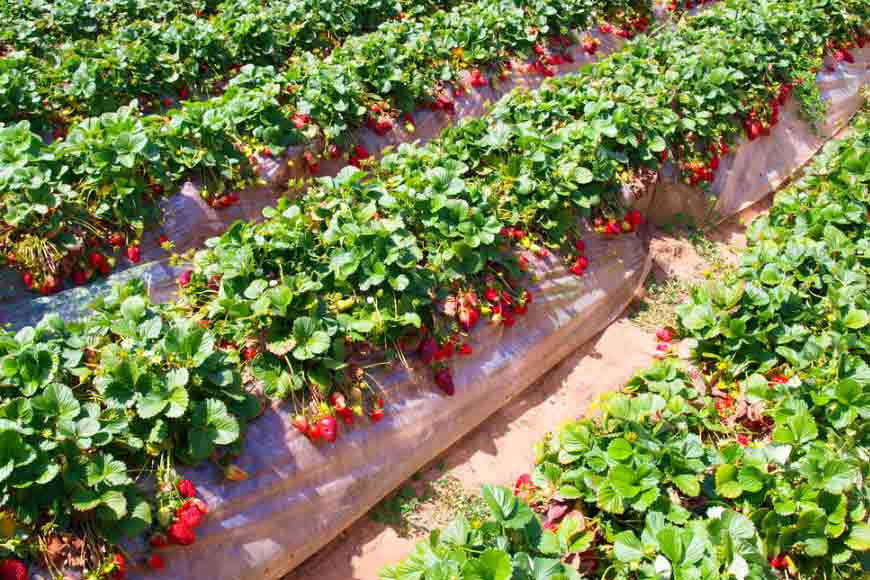 Let Me Take You Down 'Cause I'm Going to Strawberry Fields… whenever the melodious strain of John Lennon's cult song, Strawberry Fields, one thinks of the West or even India's Mahabaleshwar Hills. But Sukumar Mallick, a farmer from Siliguri did the unthinkable, by cultivating high-quality strawberries on his farm. He started organic strawberry farming three years ago as an experiment and his effort succeeded in reaping rich dividends. Since the time he sent his first produce to the local Siliguri fruit market, there has been no looking back for him. People have been literally eating out of his hands and he supplies 10-15 kg of freshly-plucked, luscious strawberries every day.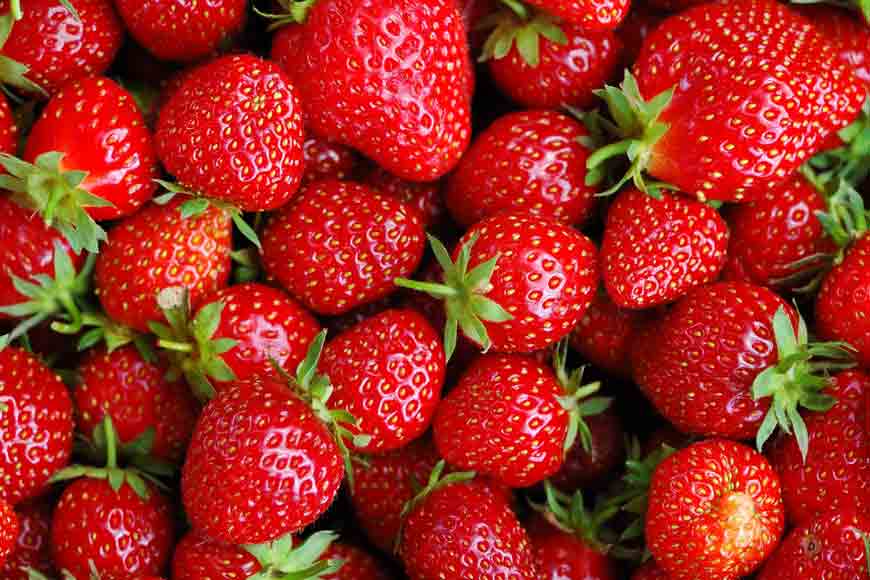 Prior to this, strawberries were bought from Patna and sold locally but after Sukumar joined the fray, both sellers and buyers vouchsafe for the latter's product saying Sukumar's strawberries are way better, both in taste and aroma. Incidentally, he got the know-how, strawberry seeds and technical support from North Bengal University's Centre for Floriculture and Agri Management Department. supplied him the seeds as well. Though the initial investment was a bit steep, the profits were also very high. Since January, Sukumar has been reaping roughly 10 to 15 kgs of strawberries daily from his one-bigha plot. The fragrance of the fruit increases during winter. He had treated his plot with cow-dung manure before sowing the seeds and had used a special natural gum to ward off insects. He had sowed the seeds in October and started reaping the fruits from December. Initially, he reaped about two to five kgs of strawberries daily and gradually the produce increased. He sells the fruit at Rs 400 to 500 a kg. Sukumar is very happy with the result. He also plans to share his earning model with his fellow farmers. "The weather of North Bengal is favourable for strawberry cultivation and many more farmers can join the league of earning through strawberry cultivation."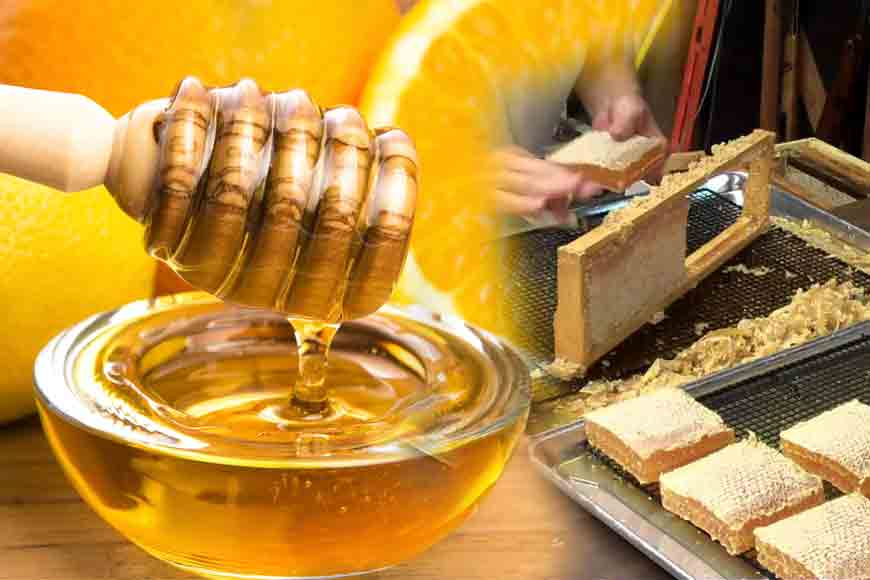 While, Baduria's Harun Mondal was born into abject poverty and worked as a coolie at Sealdah station to earn a living. But he too proved that if you work with conviction and use your brains, you can overcome absolutely any hurdle on your way. Today, Mondal earns in crores, and has employed more than 2,000 workers in his honey making factories and farms. Mondal had started rearing honey bees all by himself on a small scale. Then he traveled to Punjab on work and learnt how to do it on a large scale. Now he exports Bengal Honey to countries such as America and Germany. He first started apiculture in 1987. "I used to rear special Italian bees which were smaller in size, but now I rear bigger ones that produce more honey," said Mondal. Mondal believes in inclusive development and hence helped his fellow villagers to start apiculture. He has also employed almost 2,000 boys in this trade, who collect honey from different districts. The honey that Mondal sells come from different flowers. "Best honey come from Mustard flowers of Nadia, Murshisabad and Birbhum, from Eucalyptus trees of Bankura and Midnapore, from Litchi flowers of Kaliachak and Farakka and Sona and Keora trees of Sunderbans," he added. But the honey made from Mustard flowers have the biggest market in the West, specially in Germany and USA. He sells raw honey acquired from mustard flowers at Rs 120-125 a kg.
And when Mondal smilingly says: "I have never been to a school, but I am happy that I could give employment to educated youths of my village," then one realises how humble this man can be and that you do not need a business school education or keep worshipping Goddess Lakshmi to earn money. You need to think different and use your brains too!