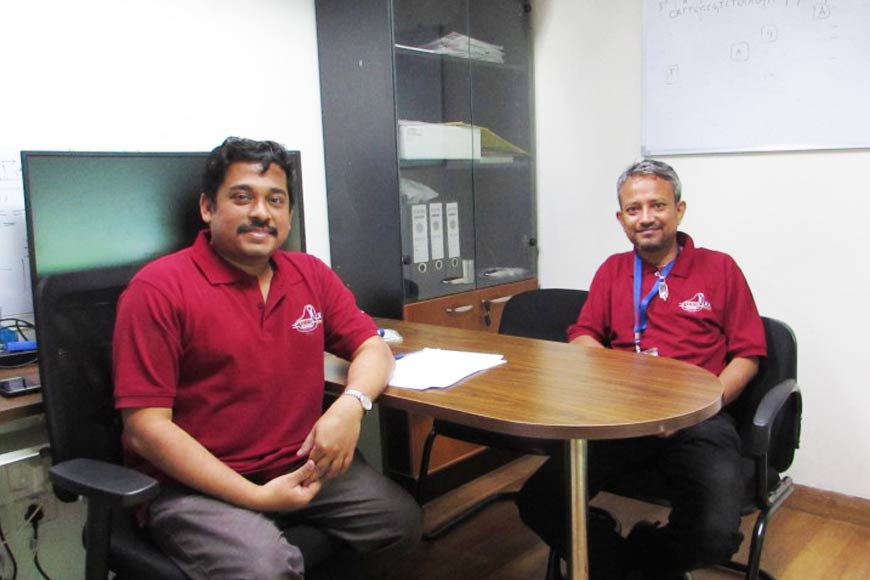 India is heading towards an exponential rise in the number of COVID-19 infections, with the numbers doubling in 3 days. This is a cause of serious concern and like any other country of the world that has been successful in containing the disease, India now decides to go for Rapid Testing among the community that primarily live in high-risk clusters. This will ensure timely isolation of the positive cases and contain the virus from spreading further.
So, a large number of rapid-testing kits are needed. And scientists at CSIR have made a major breakthrough by inventing the first ever Paper-Strip Rapid Testing kit. The test uses the cutting-edge gene-editing tool- Crispr-Cas9 to target and identify the genomic sequences of the novel coronavirus in the samples of suspected individuals. As Dr Debjyoti Chakraborty of the Institute of Genomic and Integrative Biology (IGIB), CSIR's premier laboratory in New Delhi told the media a few days ago that they were working on the tool for around two years. But, in late January, when the outbreak hit its peak in China, they began testing it to see if it can work for Covid-19 and in two months they proved it can be a very easy test method for COVID-19.
The team led by Dr Souvik Maiti and Dr Debjyoti Chakraborty is currently testing the kit in a patient cohort for its accuracy and sensitivity and will hopefully get a validation from Indian Council of Medical Research within a week. This low-cost, paper-strip test can detect the new Corona Virus within an hour and hence can address India's urgent need for rapid-testing. The kit is similar to a portable paper-strip test used to confirm pregnancy and does not require any different specialized skill to perform and is relatively less-sophisticated. If number of infections shoot up drastically, several tests will be required to be done in local facilities and this paper strip test will be of great help in that endeavour.
Unlike the real time PCR test currently being used for diagnosis of Covid-19 in India, costing about ₹4500, the paper-strip test costs less than ₹500. It also does not depend on expensive real-time PCR machines for RNA isolation, DNA conversion and amplification, which are already in limited supply. While scientists in other countries including Stanford University and Massachusetts Institute of Technology (MIT) have been testing this approach, it is the first such indigenous testing kit based on CRISPR technology to be developed in India.