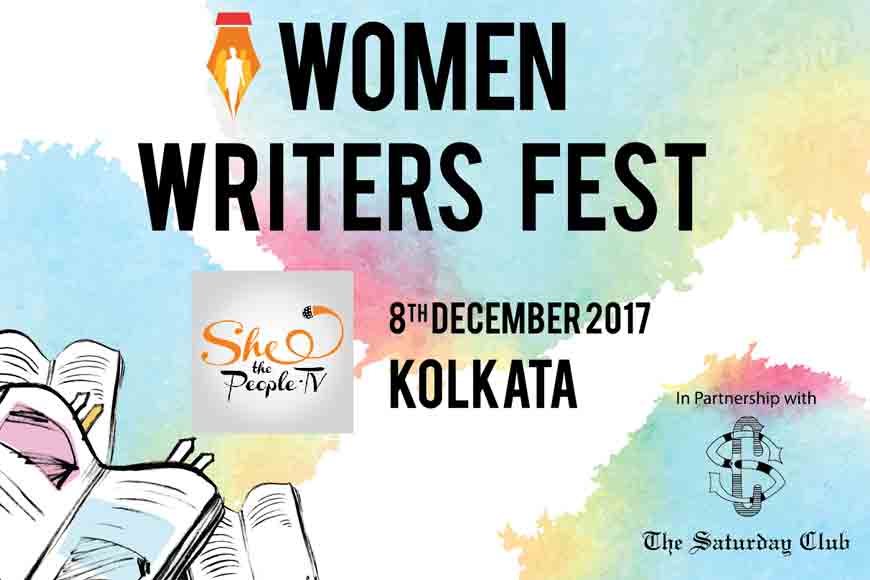 After a tremendous response in Delhi, Mumbai, Pune and Bangalore, SheThePeople.TV brings the Women Writers' Fest to Kolkata on 8th December. The day-long festival puts the spotlight on authors, writers, bloggers and editors, featuring firebrand panelists from across genres. An ideal forum for women writers from varied fields, be it script writing, blogging, books and more, to come together and discuss issues that are important to modern women. The diverse range of participants on each panel will make for rich discussions on wellness, sexuality, parenting, gender, feminism, and fashion, and is sure to inspire change.
Among the renowned names participating in the discussion, are Ratnottama Sengupta, Natasha Badhwar, Sreemoyee Piu Kundu, Jael Silliman, Rita Bhimani, Leena Kejriwal, Shoma A. Chatterjee, Anjum Katyal, Jhimli M. Pandey, Anjana Basu, Sohini Sen and also noted fashion designer Agnimitra Paul. "This unique festival aims to focus the dialogue around women writers, who are breaking new ground in content, style and storytelling," says festival co-curator and theatre personality Baisali Chatterjee Dutt.
Says Shaili Chopra, Founder, She The People. TV, "We need to celebrate writing by women. The general fests aren't enough. The idea was to give rise to a platform where we give women the voices the majority. The audience is also unrestricted, because I believe men should absolutely come and hear women talk about the work they're doing. That will help socialize the idea that women should be on more and more platforms aside of the one that we're creating."Apart from discussions on topics relevant to women like gender, feminism in literature and writing, as well as the city of Kolkata, the festival also has an open workshop for youngsters on creative writing, and a fabulous spoken poetry performance by Poetry Paradigm.
Winters in Kolkata are indeed a festive time, when the city talks about music, food, reunions, lit fests, poetry addas and boimela. And this year, it will surely talk about the Women Writer's Festival.
Date: 8th December 2017, Friday
Venue: The Saturday Club, Kolkata.
Timing: 10.30 am onwards
Open to All