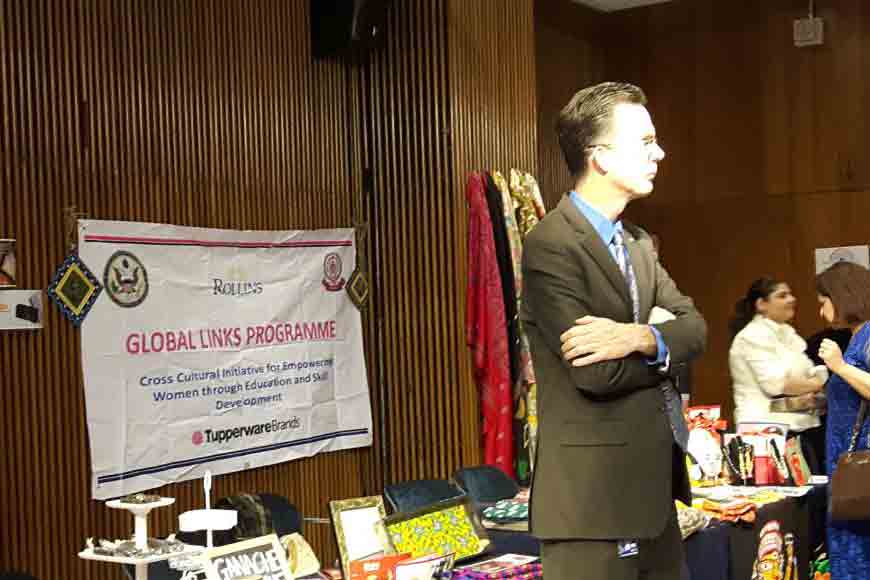 The U.S. Consulate General Kolkata in collaboration with social enterprise Contact Base, launched a youth entrepreneurship initiative – Y4BIZ (Youth for Business) in Kolkata recently. But how does this program help? It aims to support a promising group of 50 young entrepreneurs, and transform their business ideas from the initial stage to a sustainable business model. The 50 entrepreneurs will be selected by a rigorous screening process and applicants can apply through online registration(See the link below). Those selected will get a chance to participate in an online capacity building and mentoring program, run by the IC2 Institute, University of Texas, Austin.
A group of ten mentors will also be selected from Eastern India and trained at the Nexus Incubator Hub, of American Center, New Delhi. The mentors will work with the 50 entrepreneurs on a regular basis and through selected boot camps. Finally, the top 10 business ideas will be showcased at the American Center in Kolkata before industry leaders, investors and policy makers, to celebrate entrepreneurship and recognize the youth leaders. The top 3 business ideas will have the possibility of being incubated at the Nexus Incubator Hub in New Delhi American Center.
The Director of the American Center and Public Affairs Officer of the U.S. Consulate General Kolkata Jamie Dragon said, "Youth entrepreneurship development is a proven strategy that positively impacts the lives of young people. This project seeks to foster a culture of entrepreneurship in eastern India and to strengthen linkages between American and Indian youth leaders."
Organized annually since 2010, Global Entrepreneurship Summit (GES) is the pre-eminent annual entrepreneurship gathering that convenes over one thousand emerging entrepreneurs, investors, and supporters from around the world. The Director of Nexus in the New Delhi American Center, Erik Azulay mentioned, "Nexus and the IC2 Institute of the University of Texas look forward to working with the American Center in Kolkata and Y4Biz to strengthen the entrepreneurial ecosystem in Eastern India. We are glad to share our expertise in innovation and entrepreneurship with a partner such as Y4Biz which shares our vision and passion for supporting startups."Here's a shout out to all young entrepreneurs of Kolkata. Log on to the website www.Y4Biz.com.Registration open till 31st December.